20.02.2020——23.02.2020
Glossary of Undisciplined Design
10:00-17:00
GfZK Galerie für Zeitgenössische Kunst Leipzig
w/ Anja Kaiser, Rebecca Stephany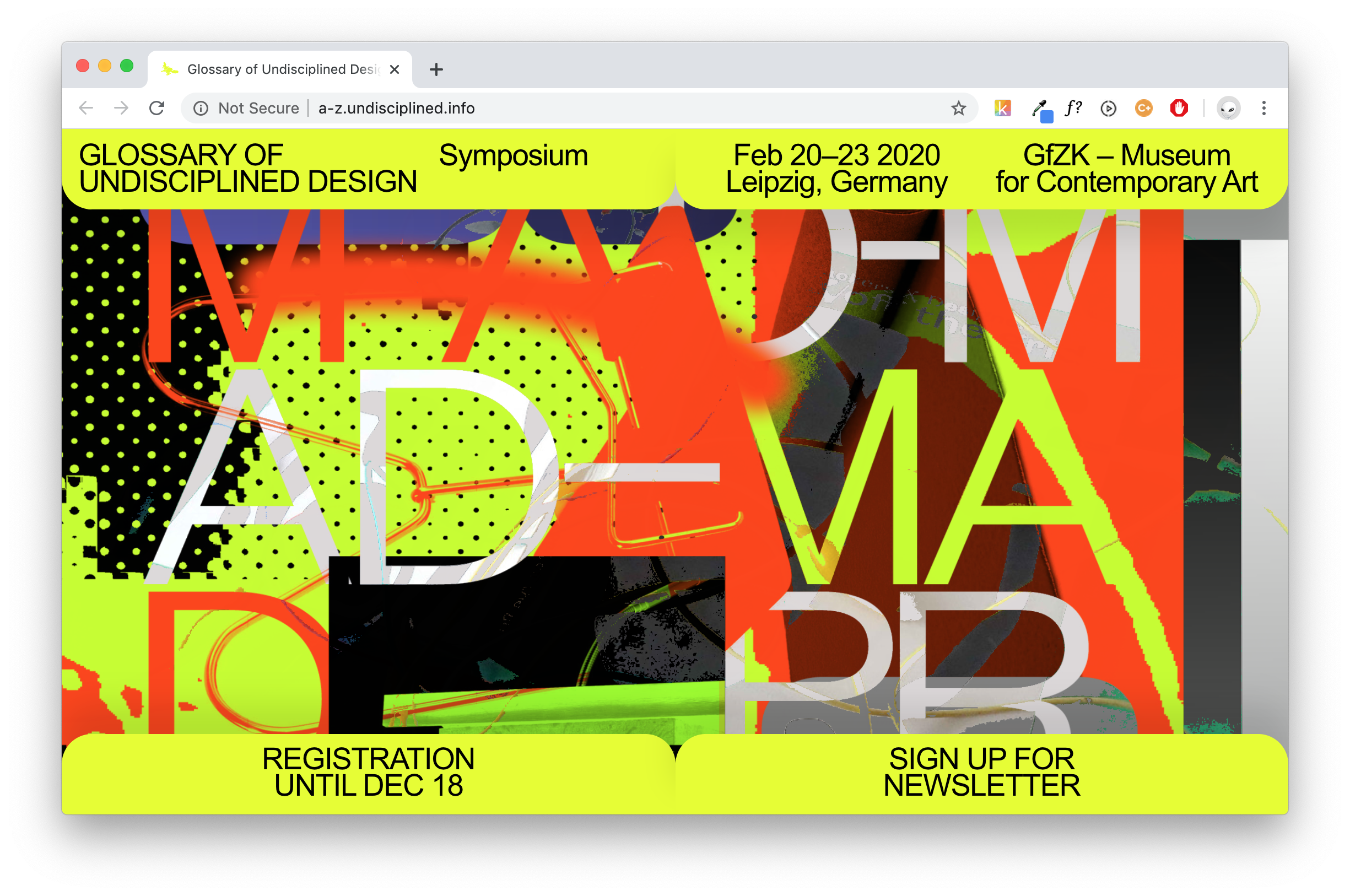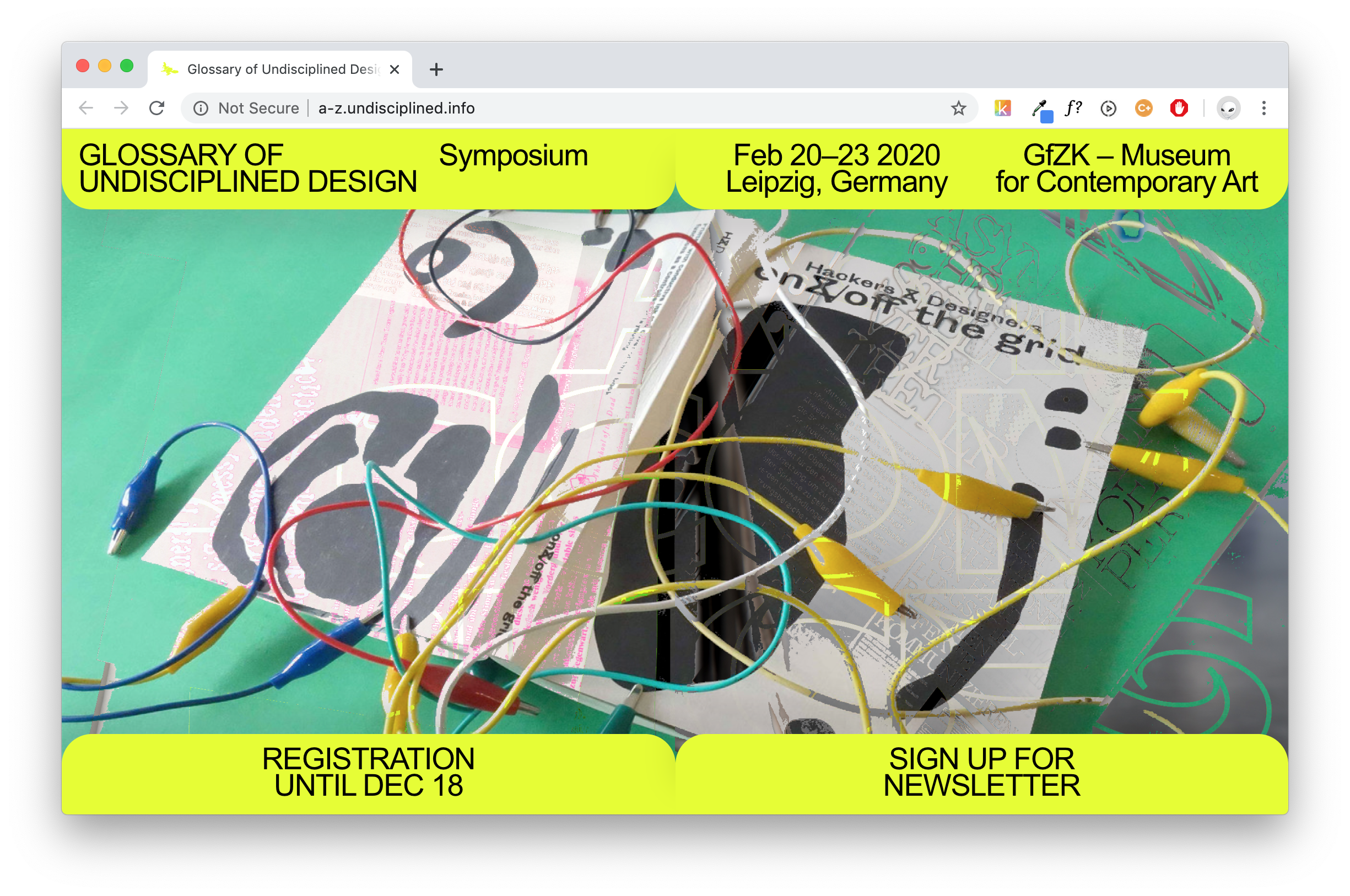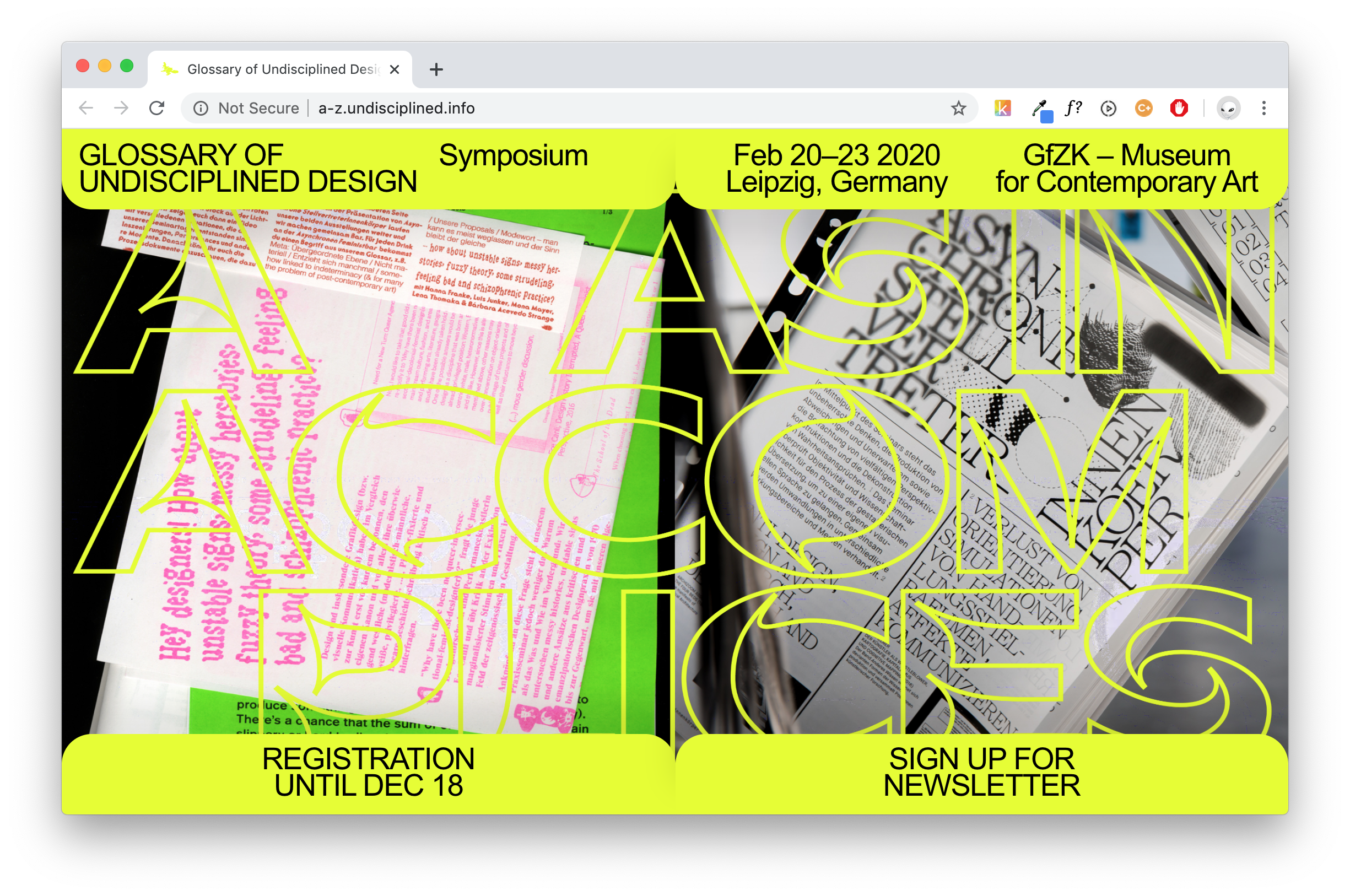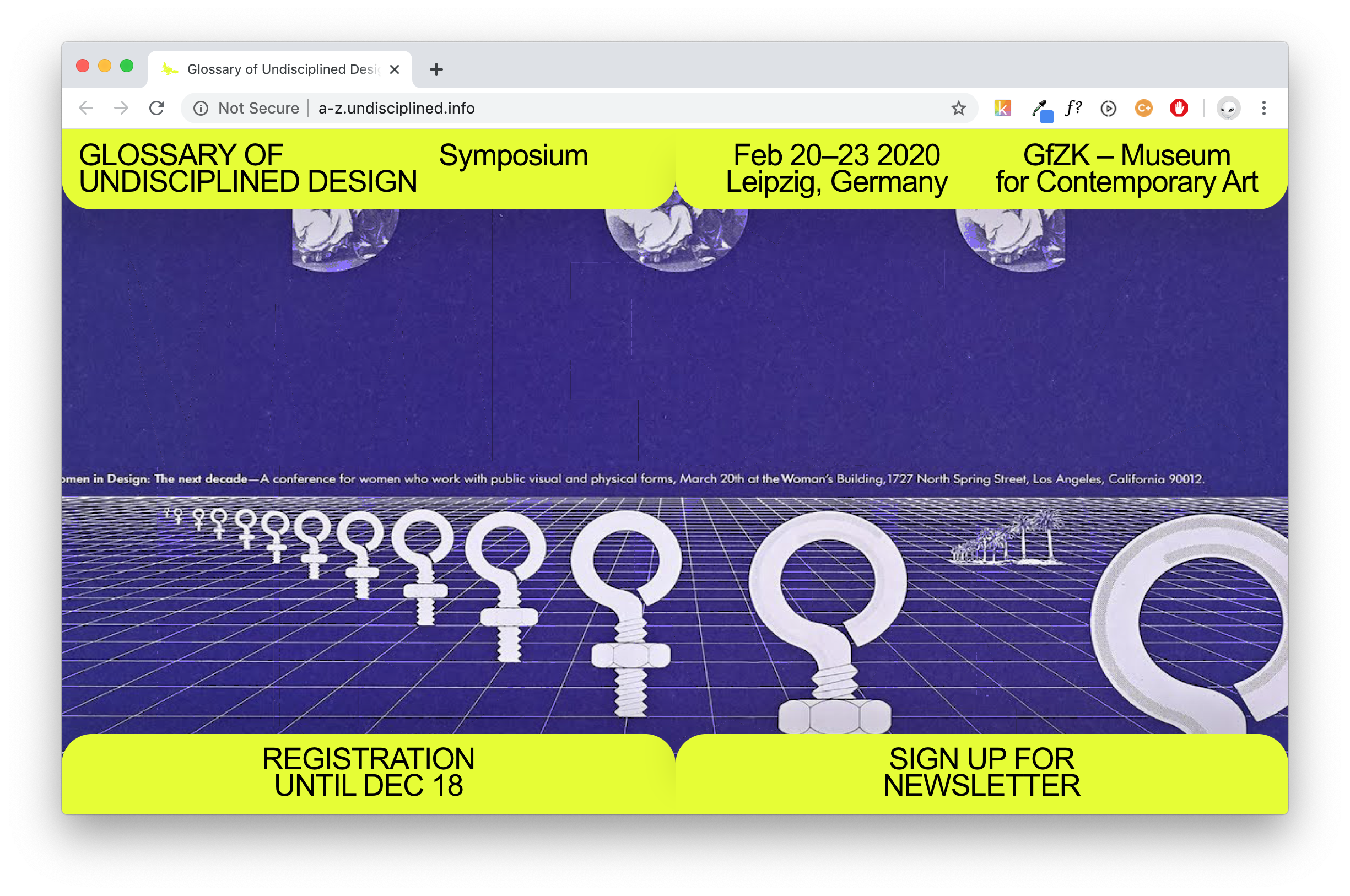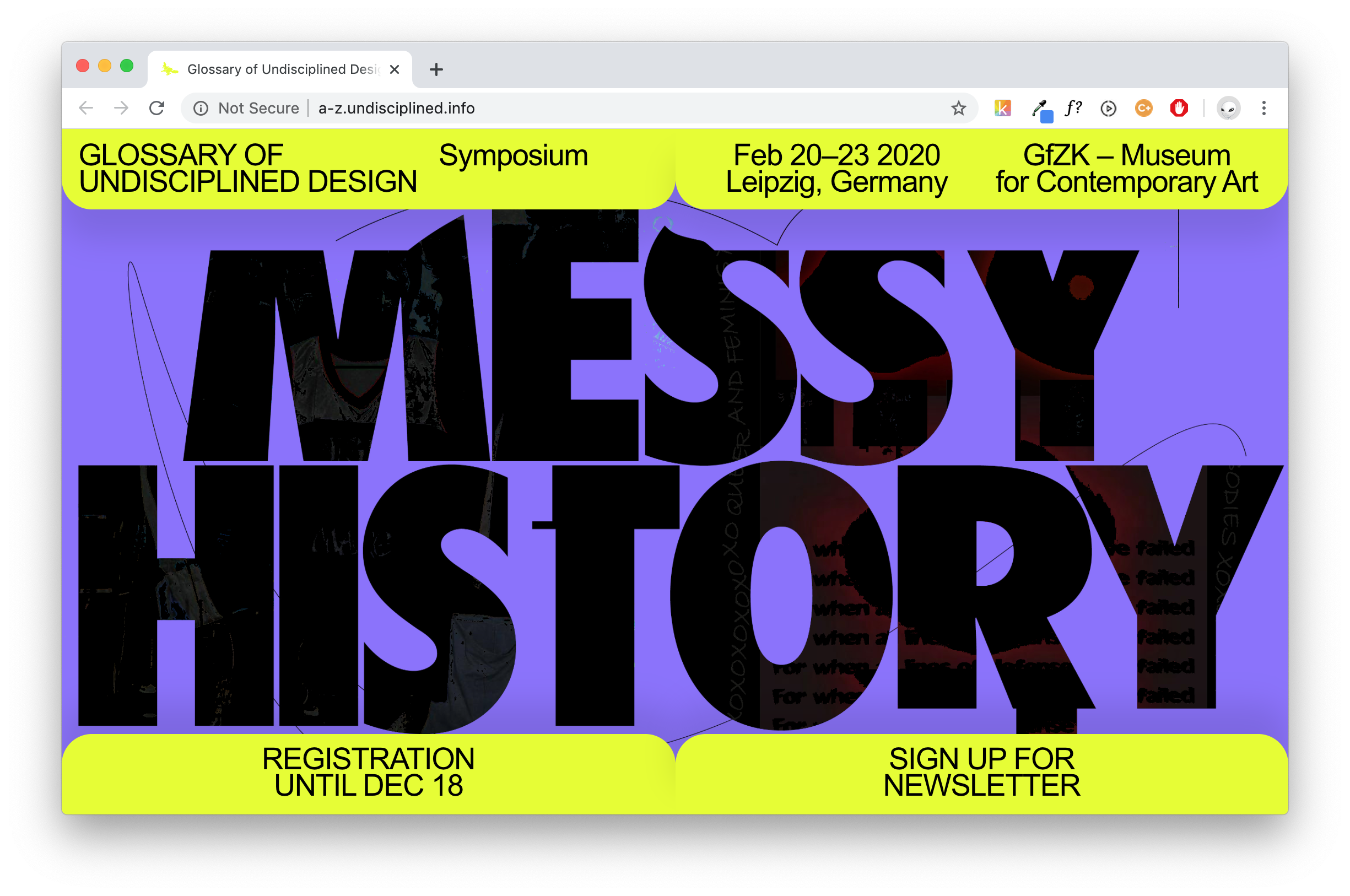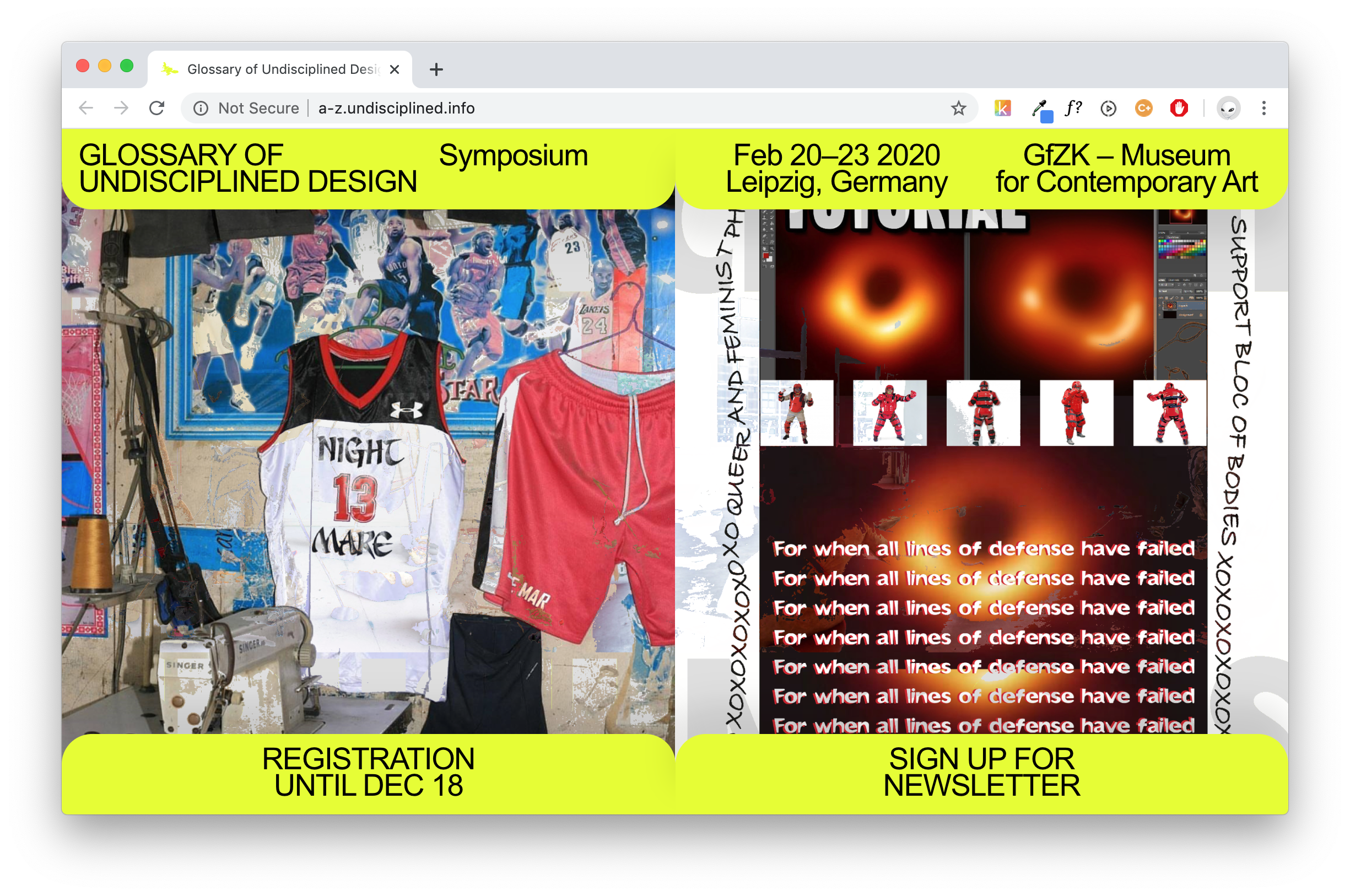 Anja and Juliette are contributing to the Glossary of Undisciplined Design with a talk and workshop during the symposium and to the publication:
Words for Glossary
DIT (Do it Together)
Imaginary networks
Weaving out
Workshop: Imaginary Networks
Drawing from practices of weaving, meshing and stitching we will explore alternatives to dominant human-computer interaction. We propose to imagine and embody different forms of collectivity and connectivity. Throughout the workshop we will learn about simple electronic circuitry all the while exploring the collective body as a main interface for creating digital paintings.
The emphasis of the workshop lies on approaching Do It Yourself (DIY) and Do It Together (DIT) mentalities in all their forms and abbreviations.
Bring your computers
No previous skills required
All bodies welcome
Notes from the workshop:
⁣The Glossary of Undisciplined Design
⁣The Glossary of Undisciplined Design (GUD) is a loose collection of disobedient strategies, empowering role models and critical tools in graphic design. It celebrates pioneers of nonconformity and care in graphic design as well as contemporaries who work towards dismantling design's Eurocentric and male-dominated historiography. In doing so, GUD combines a multitude of theories and narratives with unruly tools and strategies for empowering modes of contemporary design practice.⁣

⁣The 3-day symposium at the GfZK from February 20 to 23, 2020, brings together international designers and thinkers from different generations and traditions. Cherishing its original meaning as a convivial gathering, the symposium will become a site of informal, collaborative, performative as well as discursive parts and interventions. The symposium's aim is to create moments of focus and exchange, in order to discuss possible entries to the glossary and look for polyphonic definitions. The outcomes of the symposium will be part of a print version of GUD, to be published in autumn 2020.⁣

⁣⤵︎Opening lecture⤵︎ ↗︎by Sheila Levrant de Bretteville (The Sheila Studio / Yale School of Art).⁣

↰Lectures, workshops⤵︎and encounters⤴︎ with Clara Balaguer (Hardworking Goodlooking), Ece Canlı (Decolonising Design Group), Hackers & Designers, Jungmyung Lee, Sara Kaaman (Girls Like Us), Anja Kaiser @aeni.kaiser and myself, with students of the Karlsruhe Academy of Arts and Design and many more allies.⁣

⁣⤵︎Attendance is free of charge↗︎⤵︎RSVP until December 18: join@undisciplined.info ⁣
⁣a-z.undisciplined.info ⁣ ⁣⁣
⁣