20.07.2023
Coding in Situ
10:00-13:00
Het Wilde Weg
w/ Benjamin Earl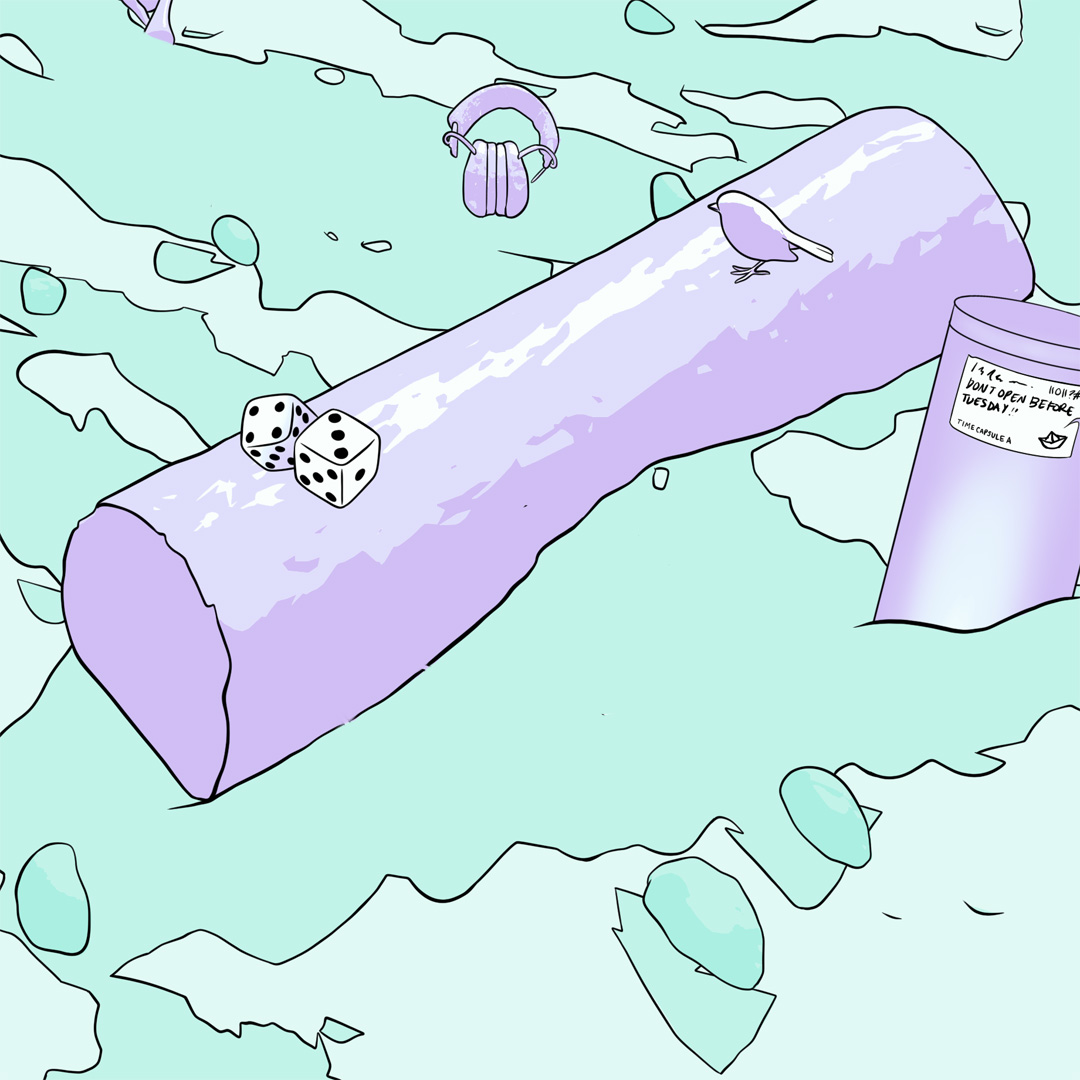 Before I start, I have a small disclaimer: I'm still not sure what Coding in Situ (the title of this workshop) means, but I can tell you how the term came about. In the Spring of 2022, Kirsten Spruit and I were invited to make a website for an Italian collective called Robida. Robida is a small group of people living amongst the mountains right on the border between Italy and Slovenia. They live and work in an almost deserted village in practice of what they call 'living in the margins'. They make an annual magazine, they run a residency programme, they do internet radio broadcasts and run a summer school amongst other things. To make the website, we decided we needed to go there and experience the place, a village called Topolo, where all this plays out.
Whilst we were there we found it incredibly difficult to begin designing and coding the website because we just didn't know how to fit all this life into one website. So instead we created workshops, lectures and spaces of discussion. In doing so we got a feel for what it means to live in this place. For the unexpected encounters that crop up between visitors, the chimney smoke that signalled someones presence at home and the smell of the forest in the morning.
During our time there we were given a reference to an essay by architecture critic called Jane Rendell. In her essay on a methodology for architecture criticism called 'Site Writing', she elaborates on what it means to write architecture criticism whilst inhabiting the site of critique. She says: "when writing responds to physical, social and political qualities of sites, is inserted back into sites, spaces are made out of encounters with readers, and like architecture, texts can inhabit and be inhabited" So as we tried to wrap our head around the site we were coding for, we began to wonder what does site writing mean when applied to coding. Could code "inhabit and be inhabited"?
Coding in Situ is a methodology for creating this kind of code. It examines the practice of coding, the context that it happens in and the actual code that is written. How can coding be imagined otherwise? Can coding be a situated, local activity and how can this be reflected in the output?
For this 'workshop' I imagine Coding in Situ not necessarily to be a singular activity, but perhaps something that acts as a container for all the activities that go on during the summer camp. In creating this container for activity, I hope that we can build a database/repository/folder/room full of alternative ways of working with code.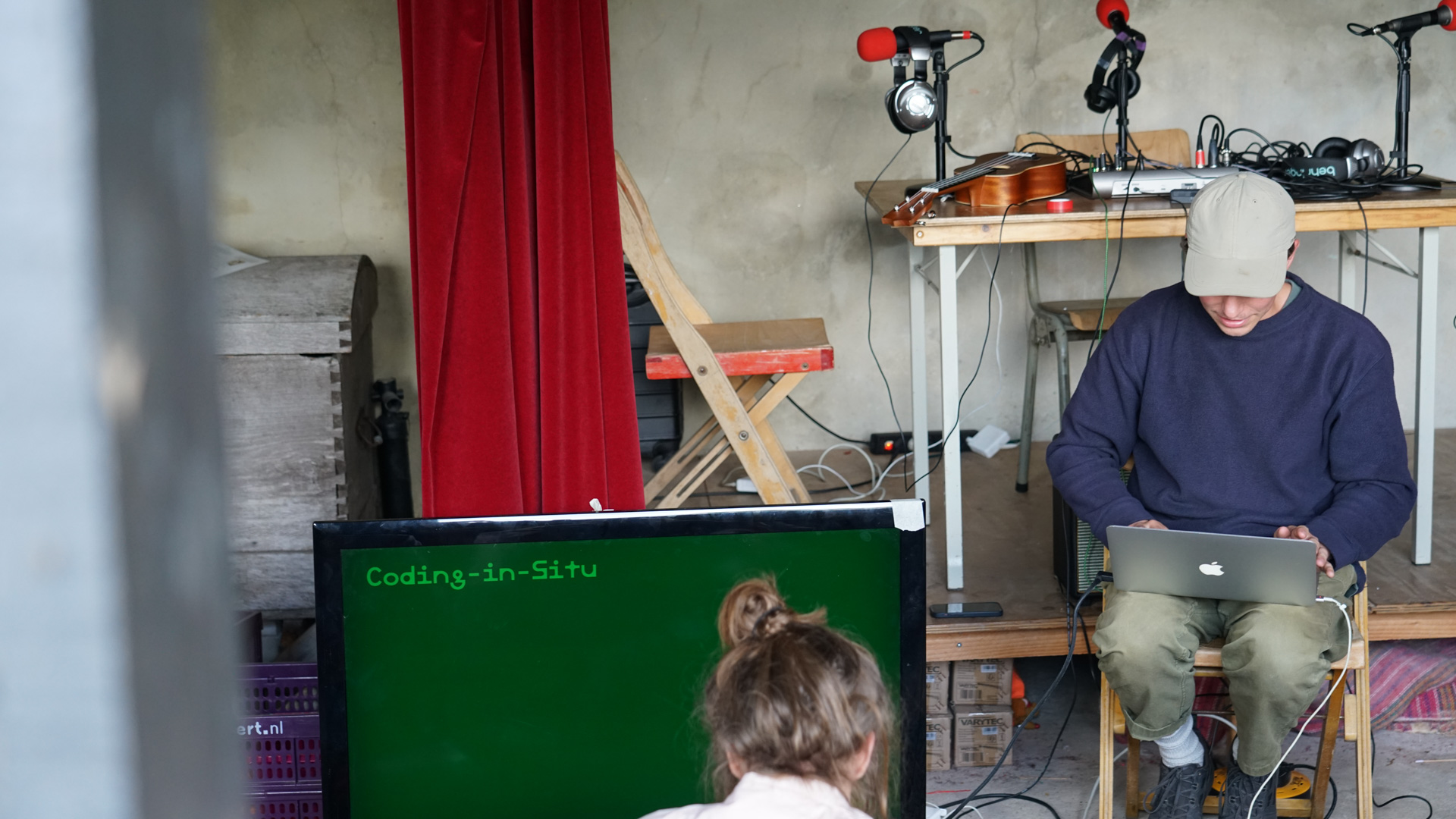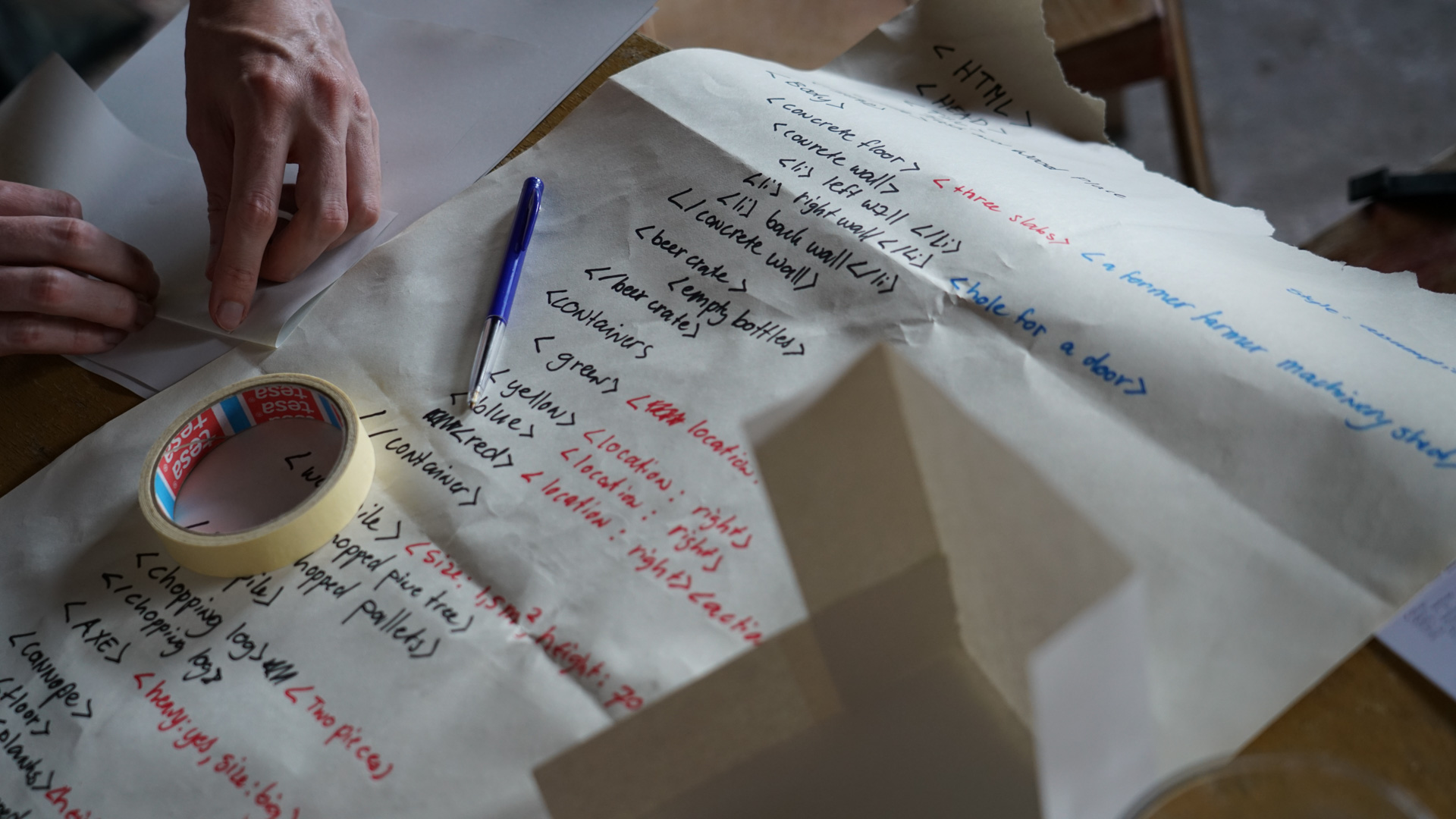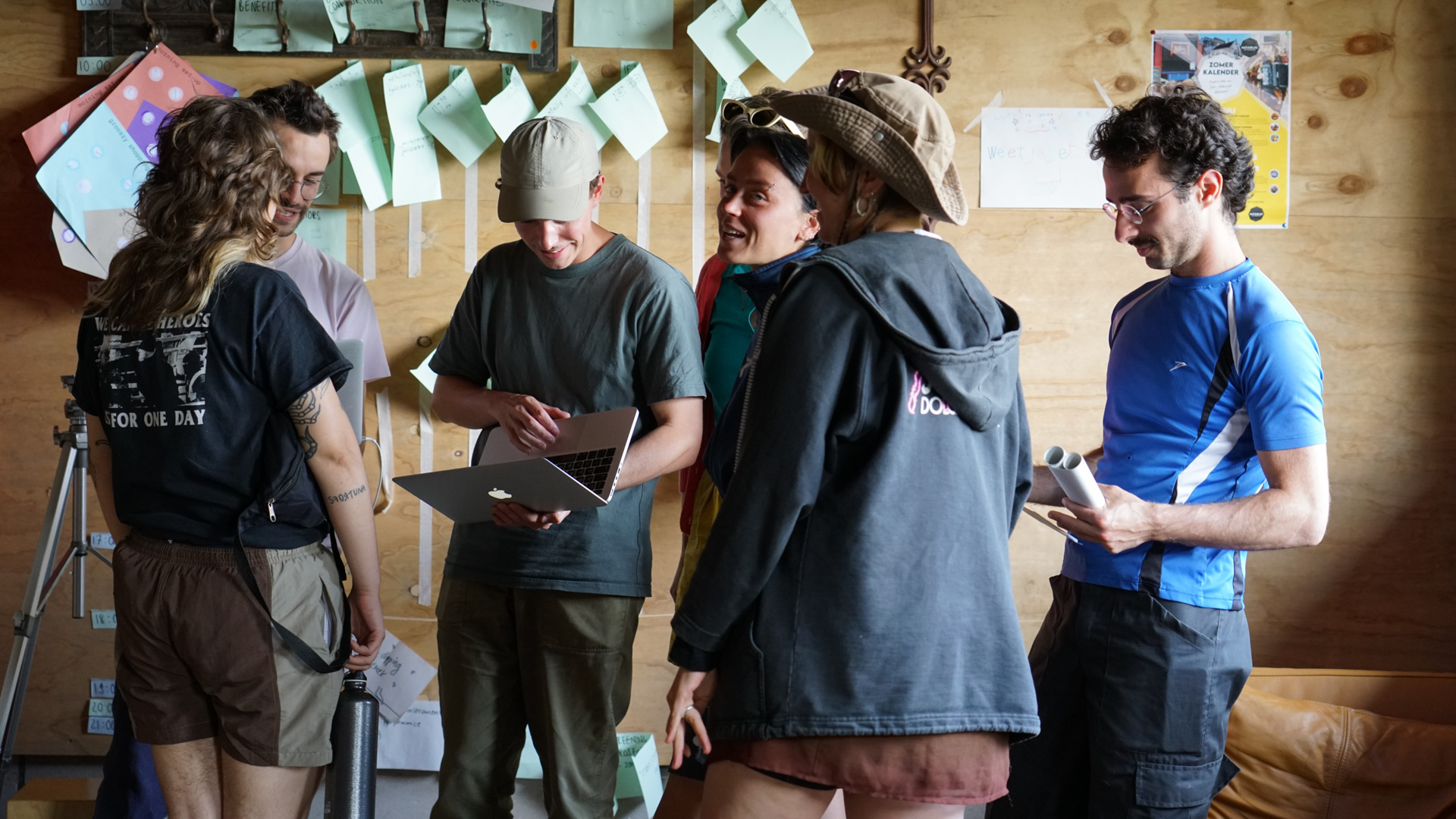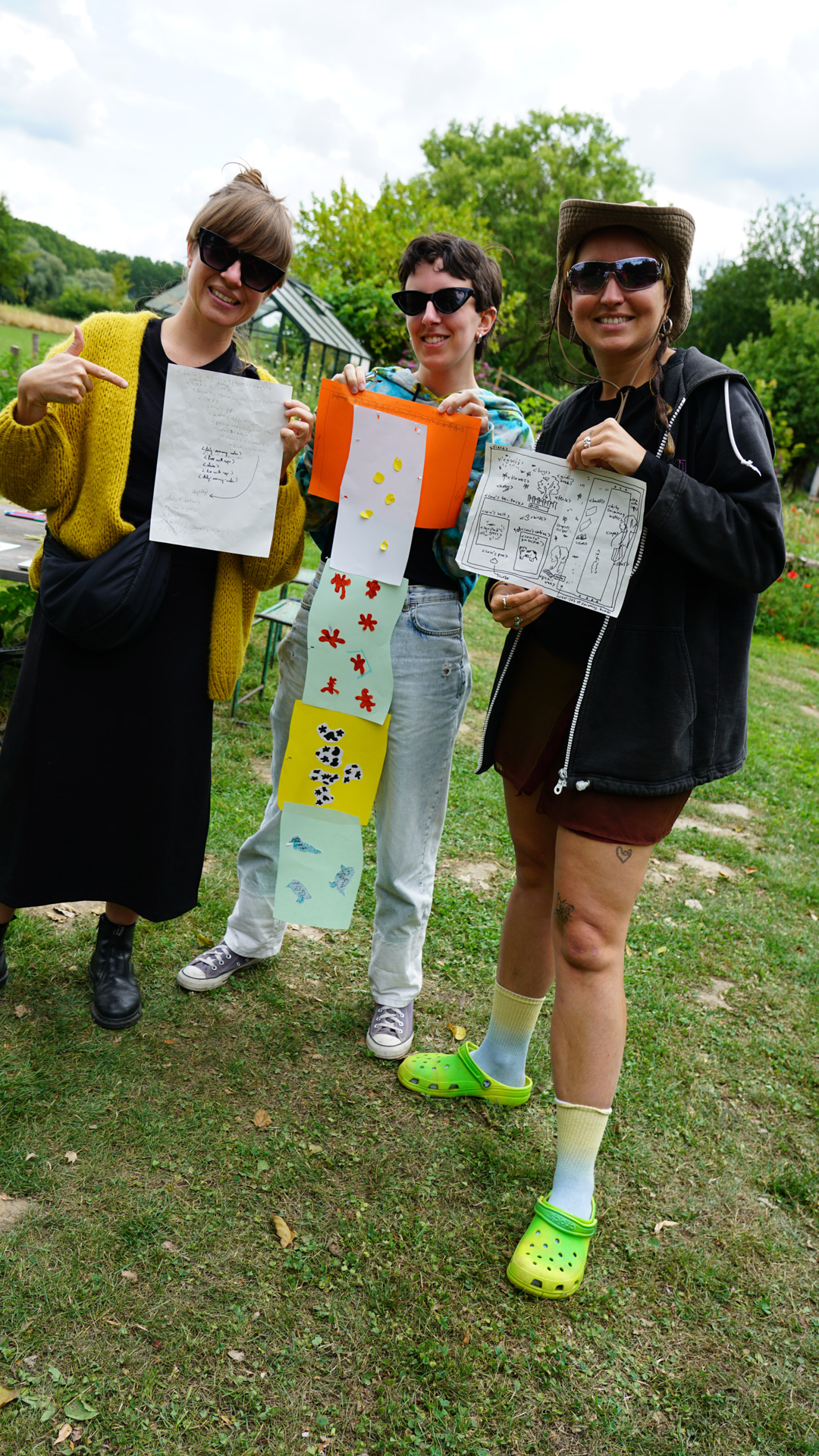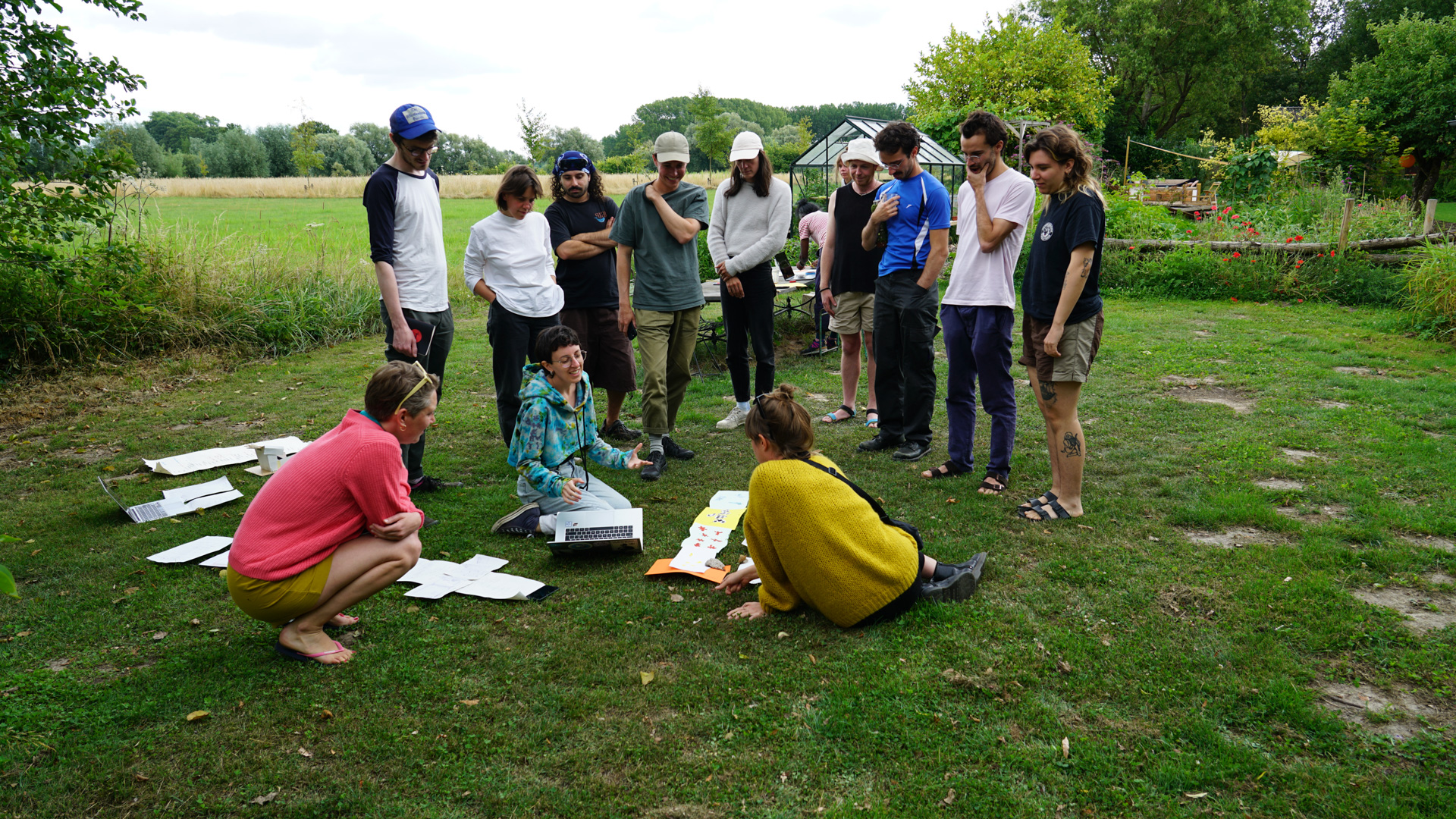 Technology/tools involved
In order to document/collect these different ways of doing things, there needs to be a place to store them. A computer? A book? A Room? Perhaps all three.
Hopepunk?
By imagining a different way of relating to coding and computers, we make the first step towards an alternative future. I imagine Coding in Situ to be a first step in collecting those alternative futures. Coding in Situ aims to move away from extractive, surveillance and decontextualised tech and instead focus upon situated, local, intimate, and collective tech.
Open to all!
Bio
I am a designer and artist working in Rotterdam. I work with radio, satellites, websites, video, performance and computers in general to create work that examines the relationship to what Ursula M. Franklin termed the "Bitsphere" and the "Biosphere". I run a small radio station in Rotterdam called Good Times Bad Times, I teach Design Research at the Royal Academy of Art in The Hague and I am a member of the Design and the Deep Future Research Group. I help run a small space in Rotterdam called Extra Practice that aims to be a school after school.