19.07.2023
Communal rebuilding reconnecting reusing
10:00-18:00
Het Wilde Weg
w/ Thomas Rosser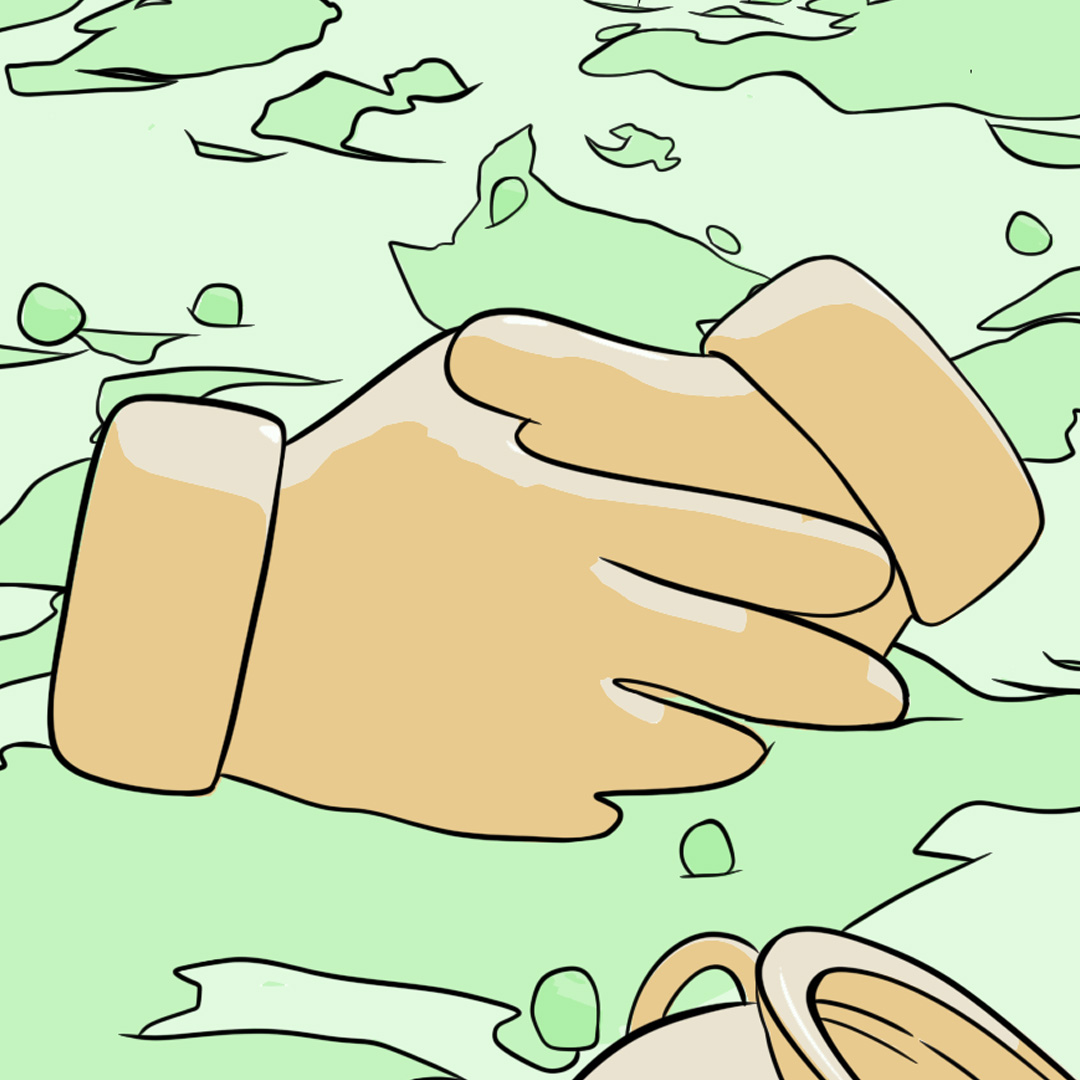 Bringing together solarpunk themes and ideas from permacomputing, community care and anarchist theory, I am interested in facilitating a space for group and individual expression through the devising of redefined communication tools. Together we will examine how our current technological solutions and infrastructure allow us to communicate and express ourselves, and how they limit us in their current state. We will imagine communication protocols that serve us better as a community on camp, representing the needs of everyone and exploring the playful nature of exchanging ideas, feelings, knowledge and experiences with each other. This will involve analogue mapping of language and symbols, before we attempt to build a networked instrument for collective performance. I hope that we can then explore and iterate on what we have made before performing together with this instrument on the radio station. Perhaps we can link up with the Hacked Orchestra workshop too somehow...
Using networked single board computers, reclaimed battery storage, gathered solar energy, and our custom communication protocol we will then go about creating these digital tools to interact with each other. We will discuss how to salvage and repurpose technologies around us to build our own infrastructure. The outcomes could be simple sound sending & receiving devices, encoded signal messagers, pagers, or could be a simple networked game that we can play across the site.
We will then test out our systems / protocols / devices and come together to discuss, dissect, and suggest iterations for the instrument.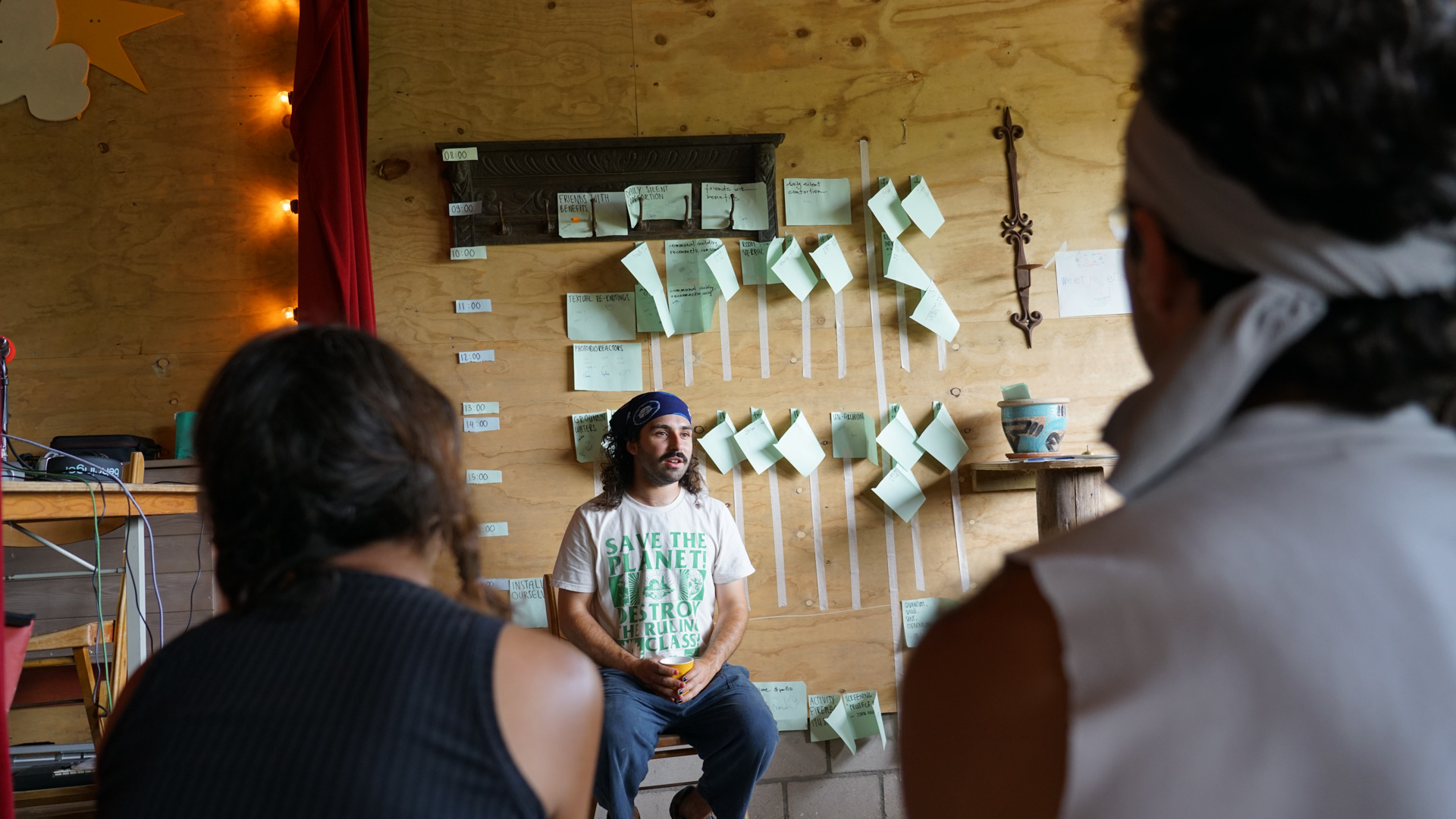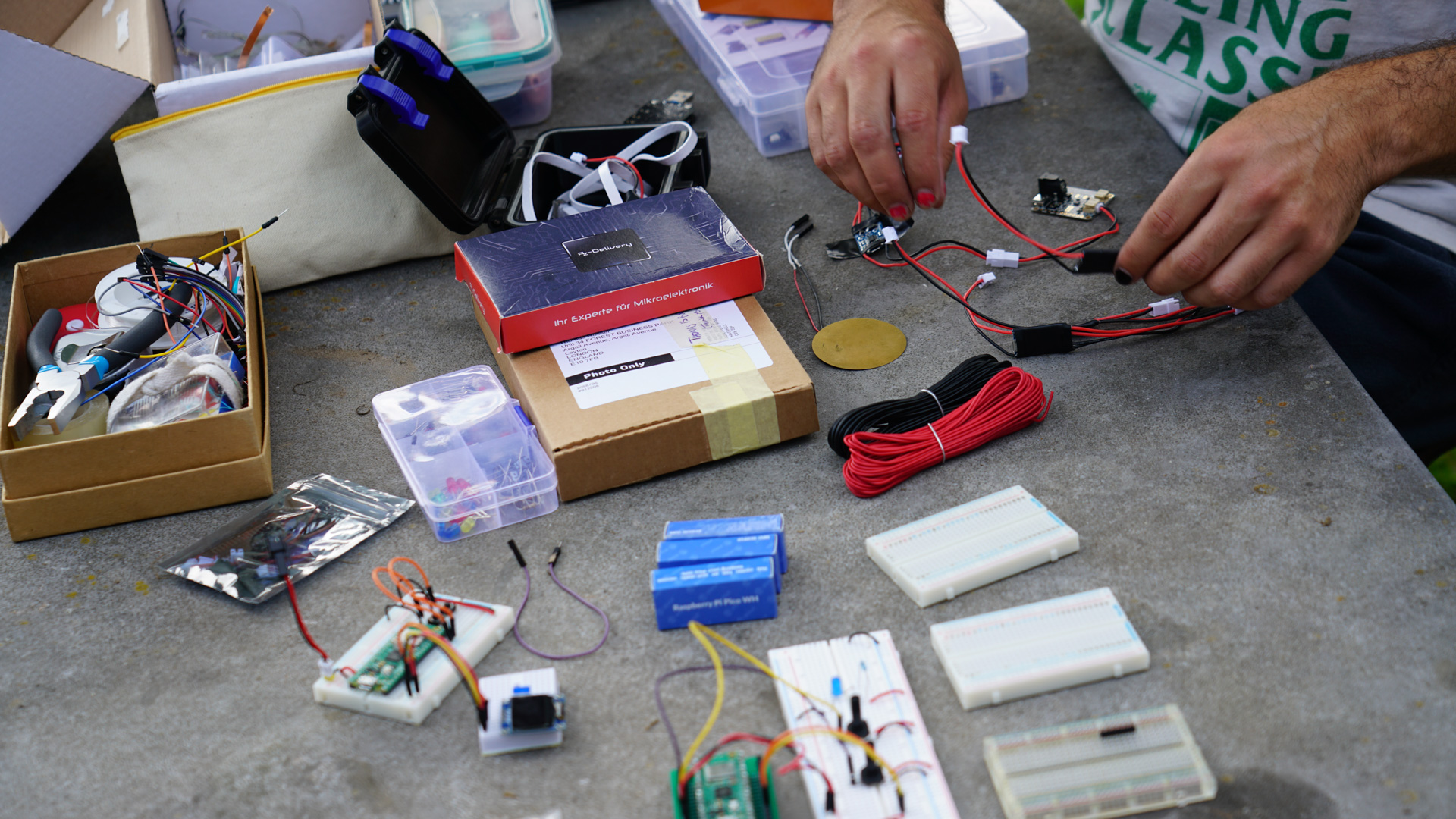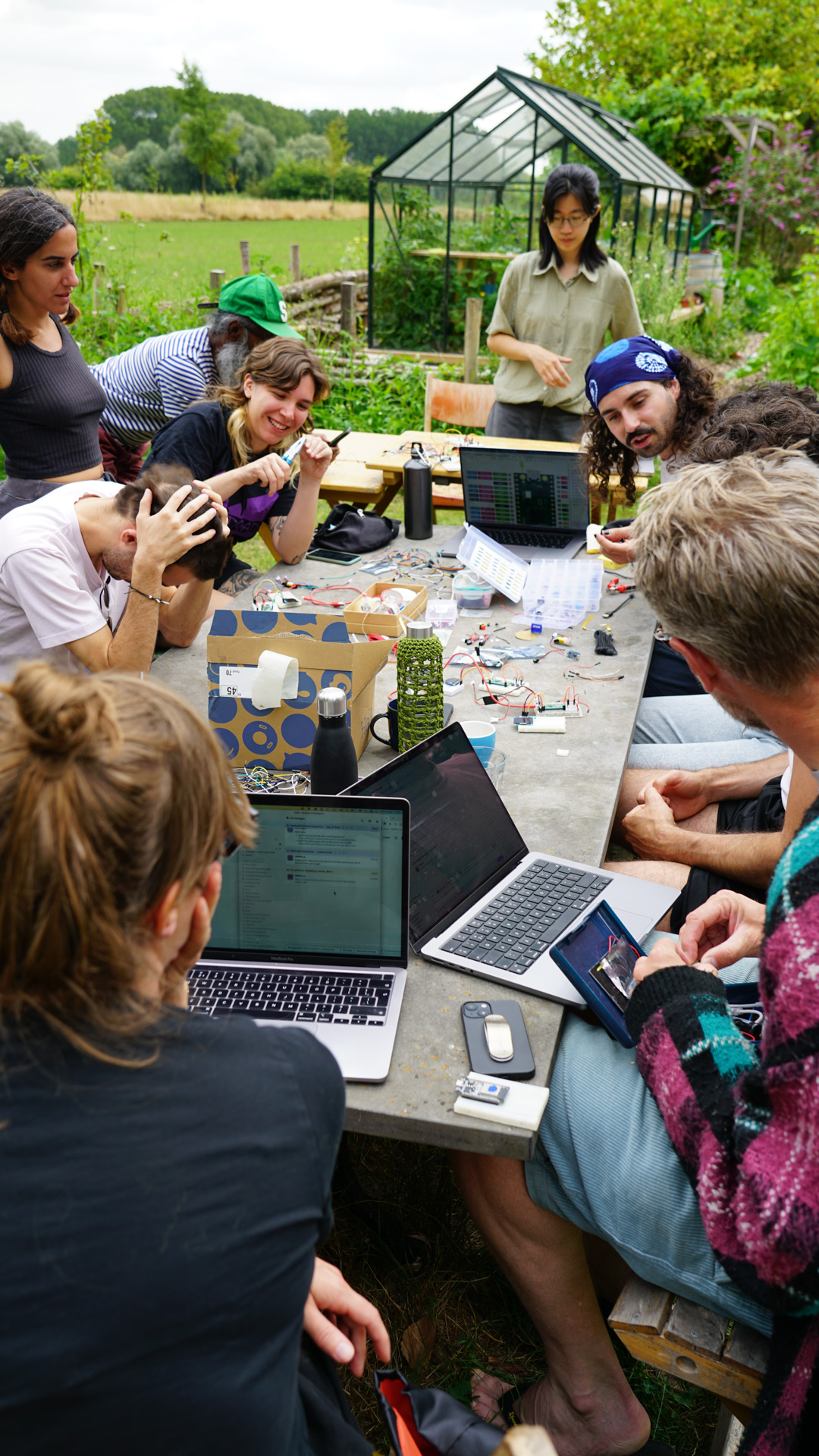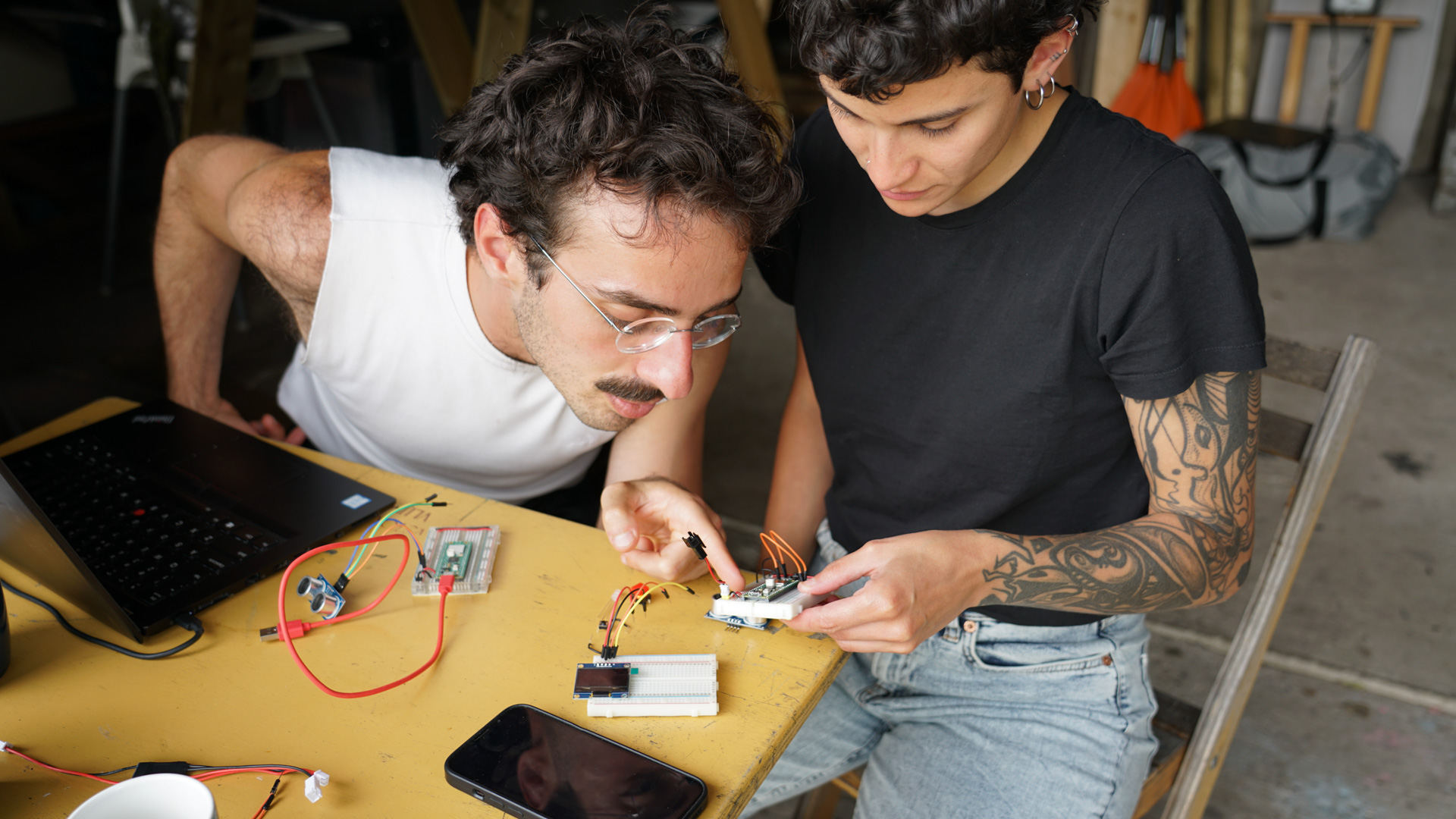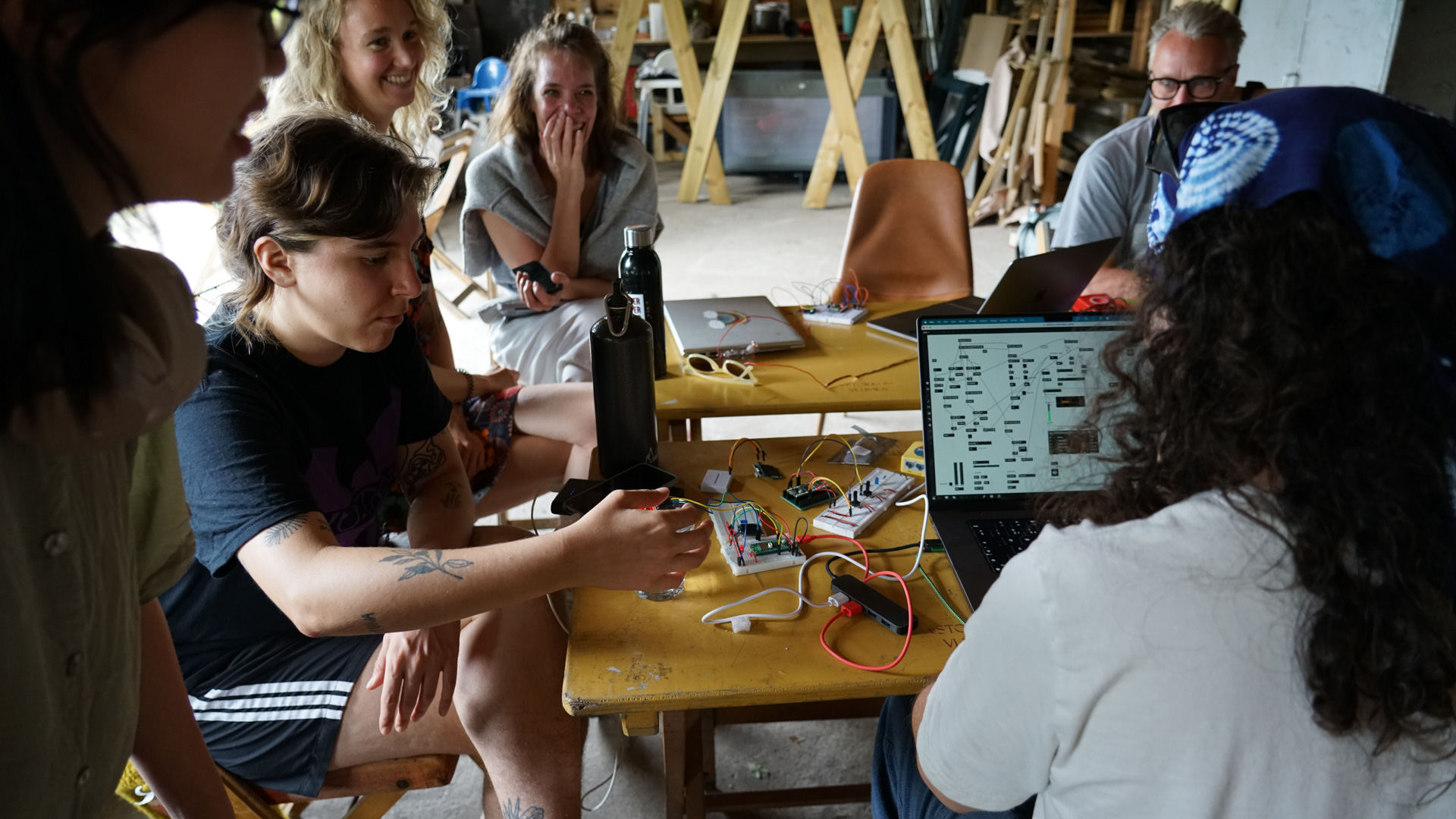 Some of the themes we will be examining:
keeping things local
reconfiguring sense scale for digital and network infrastructure - Ben: is this scale as in space or scale as in amount of people using infrastructure?
limiting resource use, in defiance of the excesses of digital-extractivism
sharing what we know, disseminating and exchanging knowledge
responding to individual / local group needs and desires, limitations or ability
challenging obsolecence
reusing single / limited - use items, finding ways to expand their useful lifespan ie: taking single use vape batteries, safely recharging them and repurposing them.
repurposing older technologies / computers / hardware we already own to reimagine expanded life cycles from
collective building
decision making that reflects the needs of everyone
representing the desires and forms of everyone involved / majority
using parts and bringing ideas together to build new forms and sounds, images and ideas
consensus in action
how does each group's work meet as one? where is there harmony? where is there discord?
do we need to devise a system of turn taking, or a meta-algorithm that defines a layout of communication?
Technology / Tools:
single board computers with the ability to network (RPi Pico, ESP32 etc.) * not sure whether H&D could supply some tools / resources here? we will bring esp32s for other workshops you could use. Lets make sure the activities dont overlap to make sure we have enough
I will supply some prototype communication instruments, with sensors and actuators that we can hack together / modify as the group desires. nice! Could you give an example of what you could bring as concrete starting points? Everything you mention above is exciting and id be curious how it would all work
Perhaps anyone who has physical computing components that they would like to bring to involve in the workshop
small solar panels for charging
salvaged batteries to power our instruments from ie. from disposable vapes (a plague in London, not sure about elsewhere) - I will supply electronics for re-charging these safely
computers for programming, with arduino IDE and libraries installed, but I will provide any neccesary libraries and a codebase for networked interaction in advance / please suggest anything you think may be of interest to others
pen and paper (of course)
anything else you may like to interact with (an object, clothing, diary or notebook for references / idea generation)
small local router for local networking between intsruments
Participants: anyone, we will break into smaller groups for making and then re-group as a whole for playtesting, collective performance
Access
workshop and instruction to be given in English
no strict remit over making part of the workshop, can be completely physical / non-electronic if coding part of workshop is limiting factor to participation. themes and ideas from the discussion can be embodied without computing as long as there is some exploration of themes and we work together to produce a form of communication protocol
Bio
Thomas is an audio-visual artist based in London, working with physical computing, sound and code to build intuitive instruments collective performance with a practice rooted in research around sustainable and solar punk solutions and community building in interactive and performance art, with the intention of designing and building creative tools to enact collective social change through making, play and performance.