20.07.2023——27.07.2023
Fermentation as a Revolutionary Metaphor and Uplifting Praxis
14:00-17:00
Het Wilde Weg
w/ Lianne van Roekel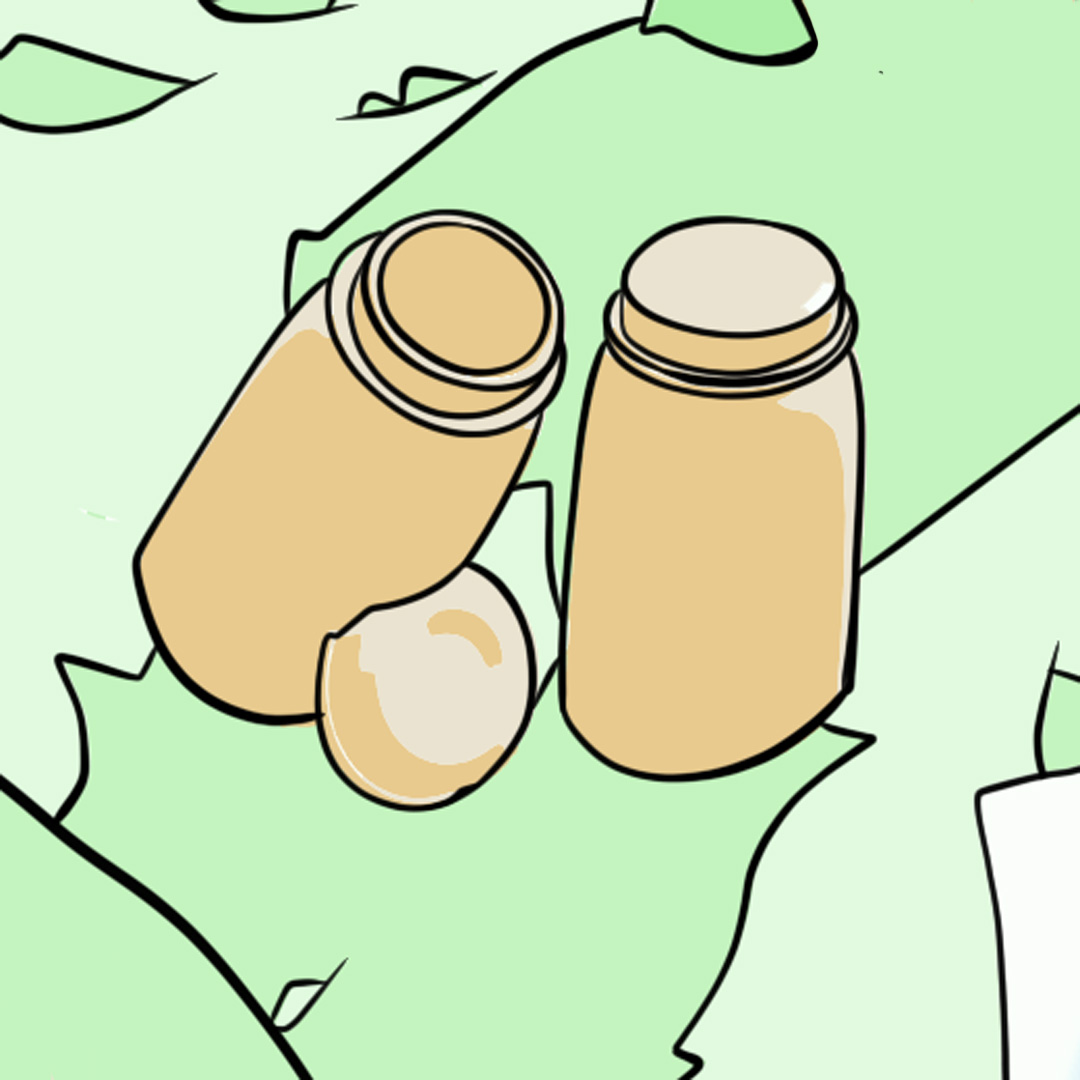 People who Ferment Together, Stay Together!
I have focused on fermentation as an art-based practice during my time at the ArtScience Interfaculty. Fermenting as a practice of different types of food, soil, drinks, flowers is an incredible beautiful, sensorial, visceral and magical process to practice and follow, and, on top of that, creates delicious and super healthy food for all ánd rich soil for our non-human friends. Next to fermentation as a praxis, I have developed my thinking in the metaphorical side of fermentation; to ferment [=to stir up, or to excite] as a method to provoke or think about transformation. To ferment as the cycle of building up by means of breaking down. Or, fermentation as the motor of (re)creation through destruction.
The Queer King of Fermentation, Sandor Katz, says: 'Fermentation is no less than an engine of social change. As a force for change, fermentation is relatively gentle. Fermentation is therefore not so dramatic; its transformative mode is gentle and slow. However, it's a force that cannot be stopped. It recycles life, renews hope, and goes on and on and on'.
As fermentation needs planning, timing, collaboration and the right environment, this FARM UP workshop has several elements grouped under three separate activities taking place throughout the entire Summer Camp:
1. The Praxis Side of Fermentation --> preparation & design of a Ferment Dinner.
2. The Processual Side of Fermentation --> documenting in video, sound, writing, photo, fermentation liquids, colours the sensorial elements during the fermentation process.
3. The Metaphorical Side of Fermentation --> the creation of a collective Fermentation Manifesto during the Ferment Dinner.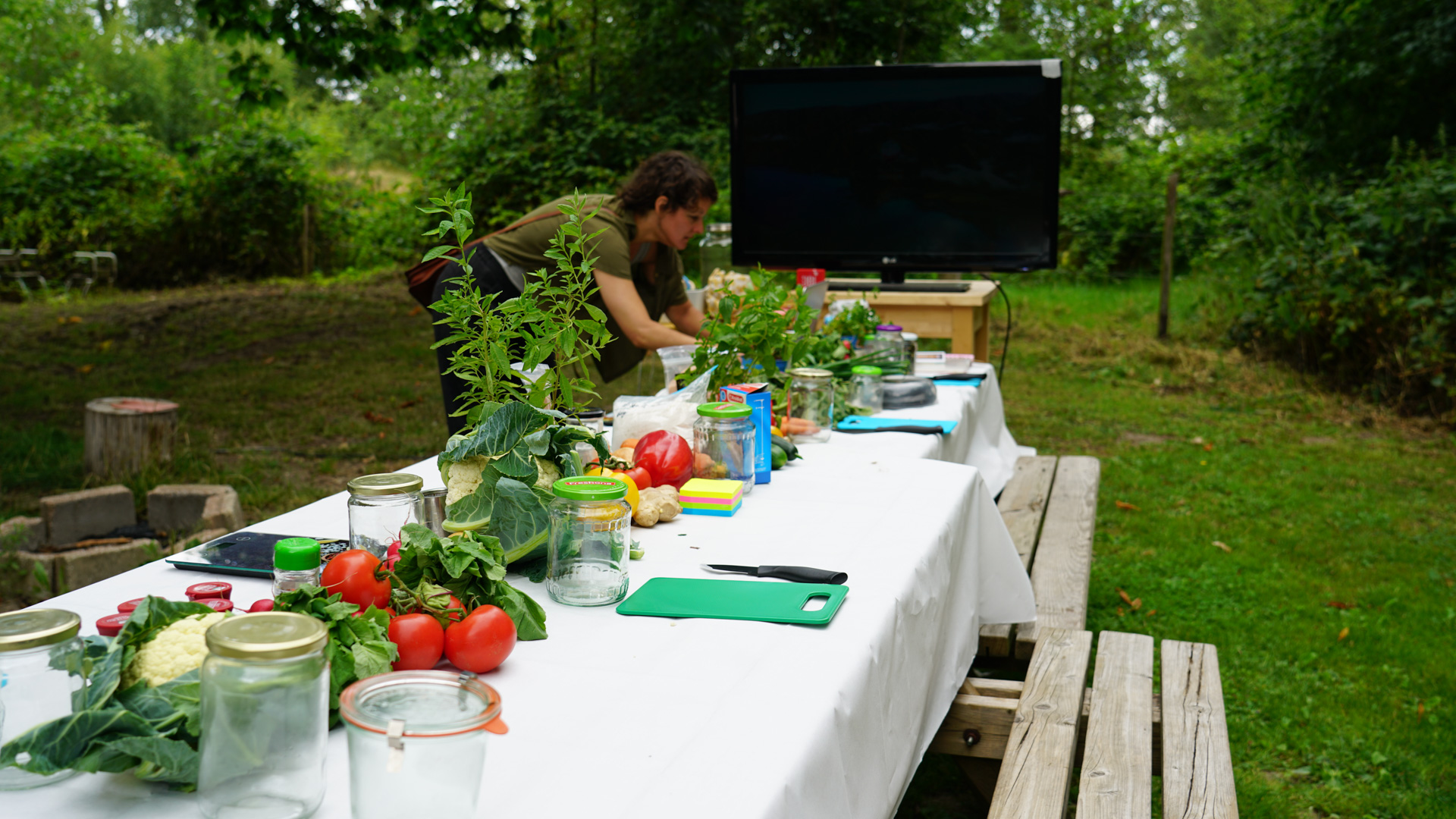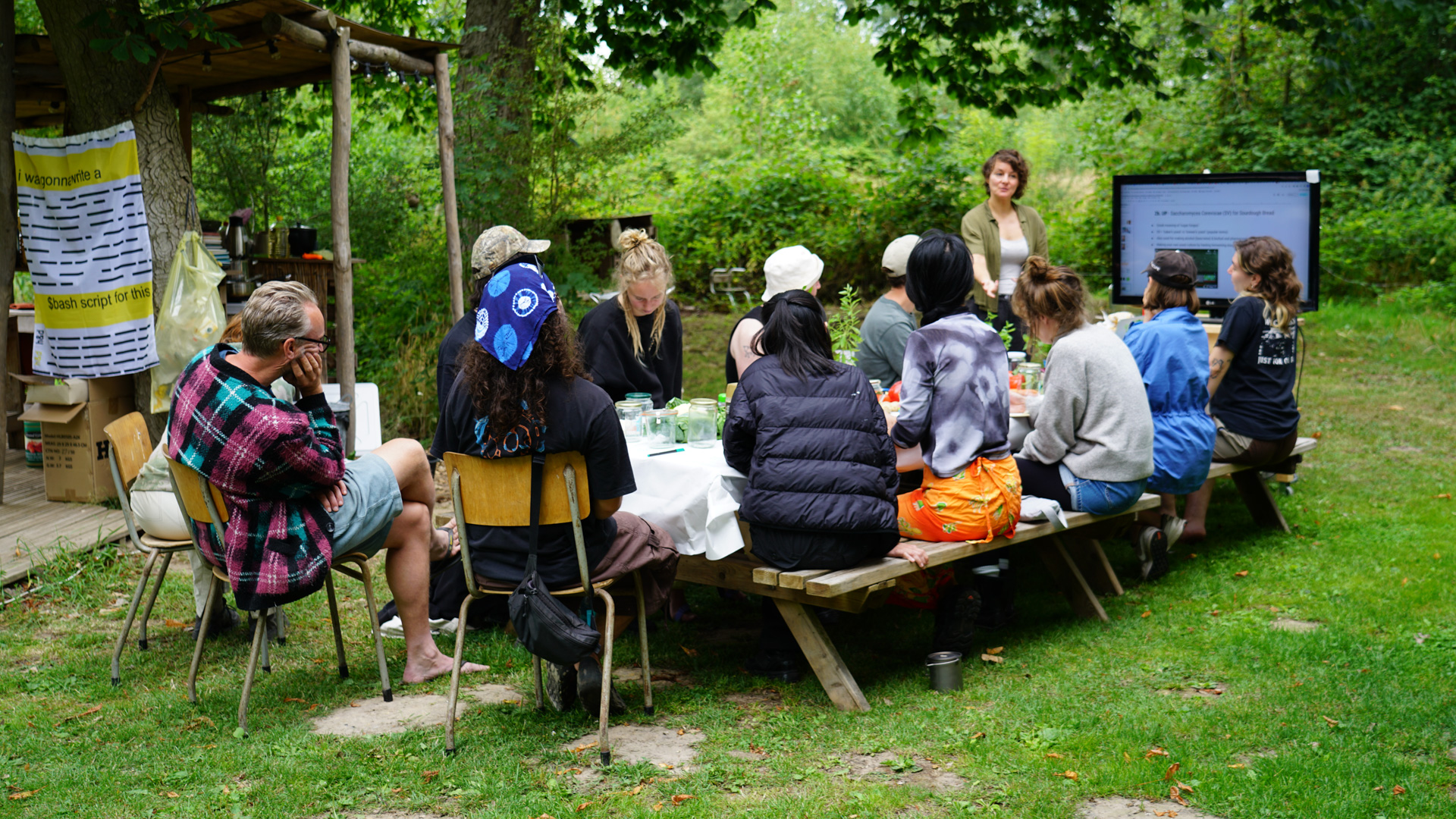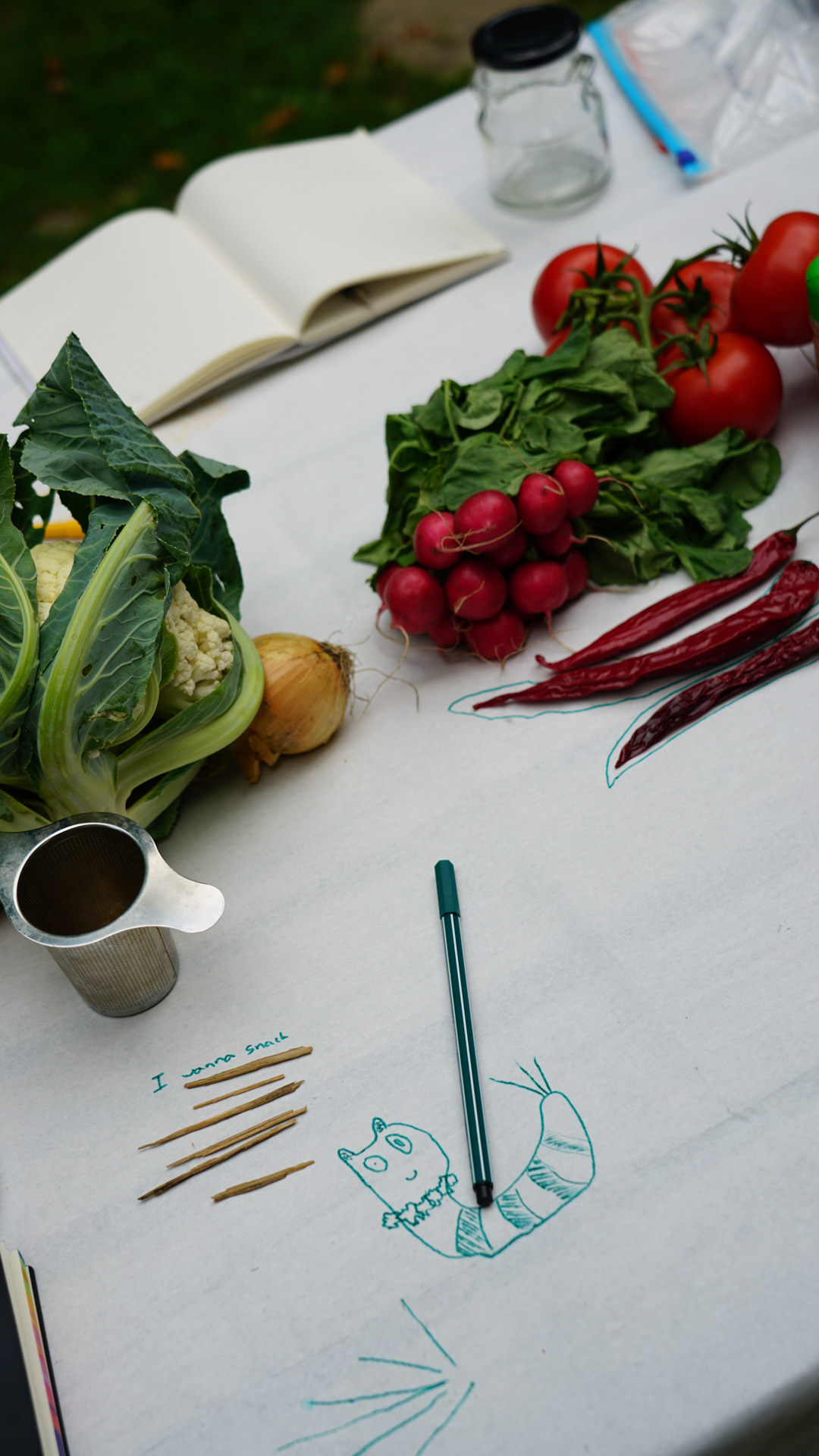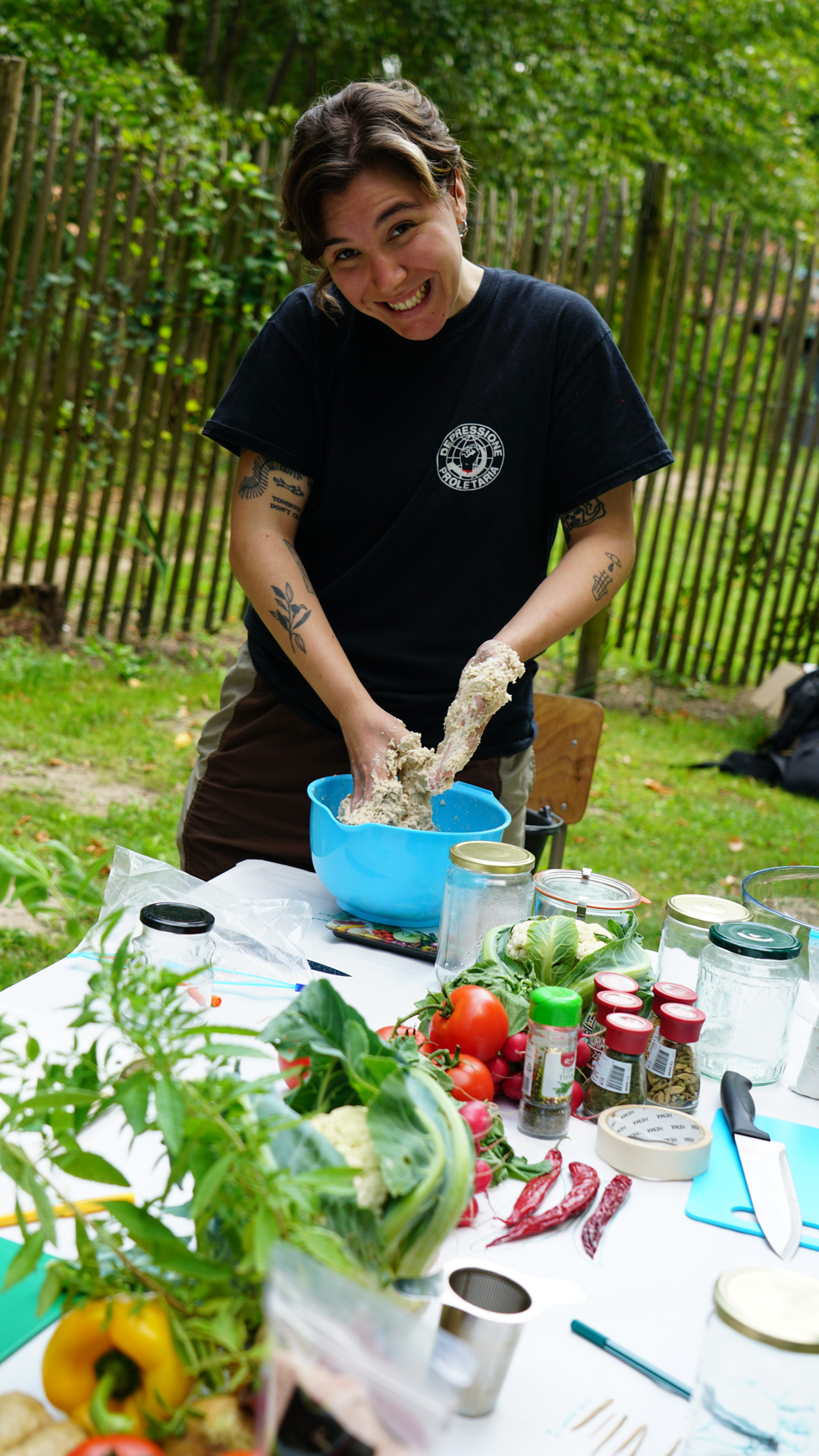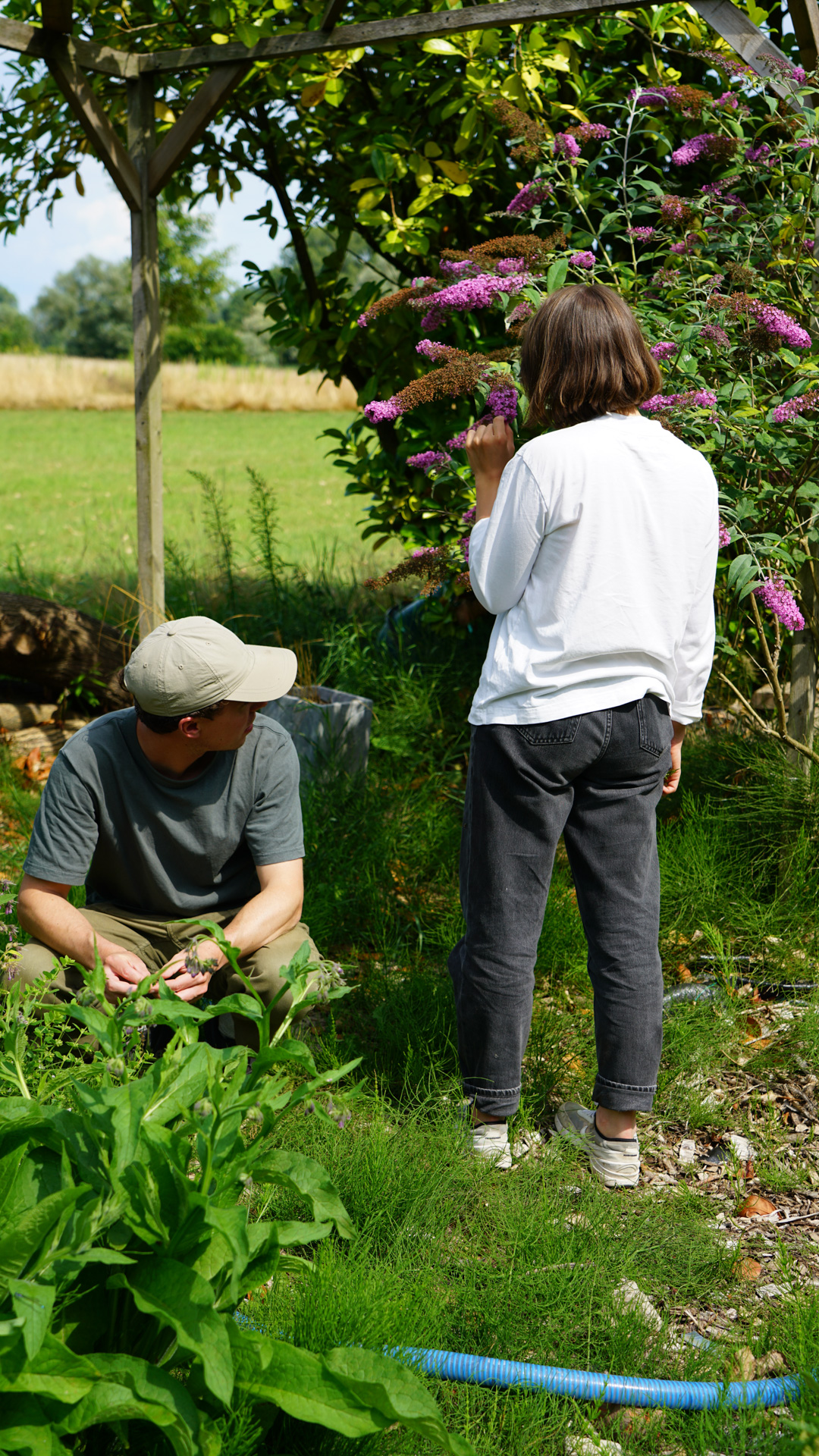 Bio
Currently working as a research coordinator for the new online/offline Platform for Arts Research in Collaboration (PARC), aiming to build bridges between institutional infrastructes, disciplines and educational levels of the Royal Academy of Art, The Royal Conservatoire (The Hague) and the Academy of Creative & Performing Arts (ACPA) of the Leiden University. Visibility of research in/through/with the arts and stimulation of (internal) collaboration between institional bodies and artists-researchers beyond disciplines are the two main focuses of this platform. We're currently working on designing a programme focusing on the notion of collectivity in the times of (multidimensional) scarcity and individualism. Check out https://researchplatform.art/!
Next to that, as an 'artist' with a background in Unstable Media (BA/Rietveld Academy) and ArtScience (MA/Interfaculty of ArtScience, University of the Arts The Hague), I am currently more interested in developing ideas and building (non) human connections, rather than creating permanent objects and chasing exhibition opportunities. My growing interest in concepts such as social permaculture, the concept by which groups, collectives, communities look at (non-)urban environments to model co-existence and co-creation, (social and biological) self-organisation, self-accountability, output=input, collective (mis)behaviour and Non-Violent Communication (NCV) have taken me to some incredible places beyond the art studio. Mainly to all kinds of kitchens, bio-constructions, communal/synthropic gardens in different rural settings in Spain; getting my hands dirty and watching things grow / change / die / be born again, and congresses and symposia about self-organisation and collaboration accross X-disciplines.