16.07.2019
Latent Colours of the Future Mind II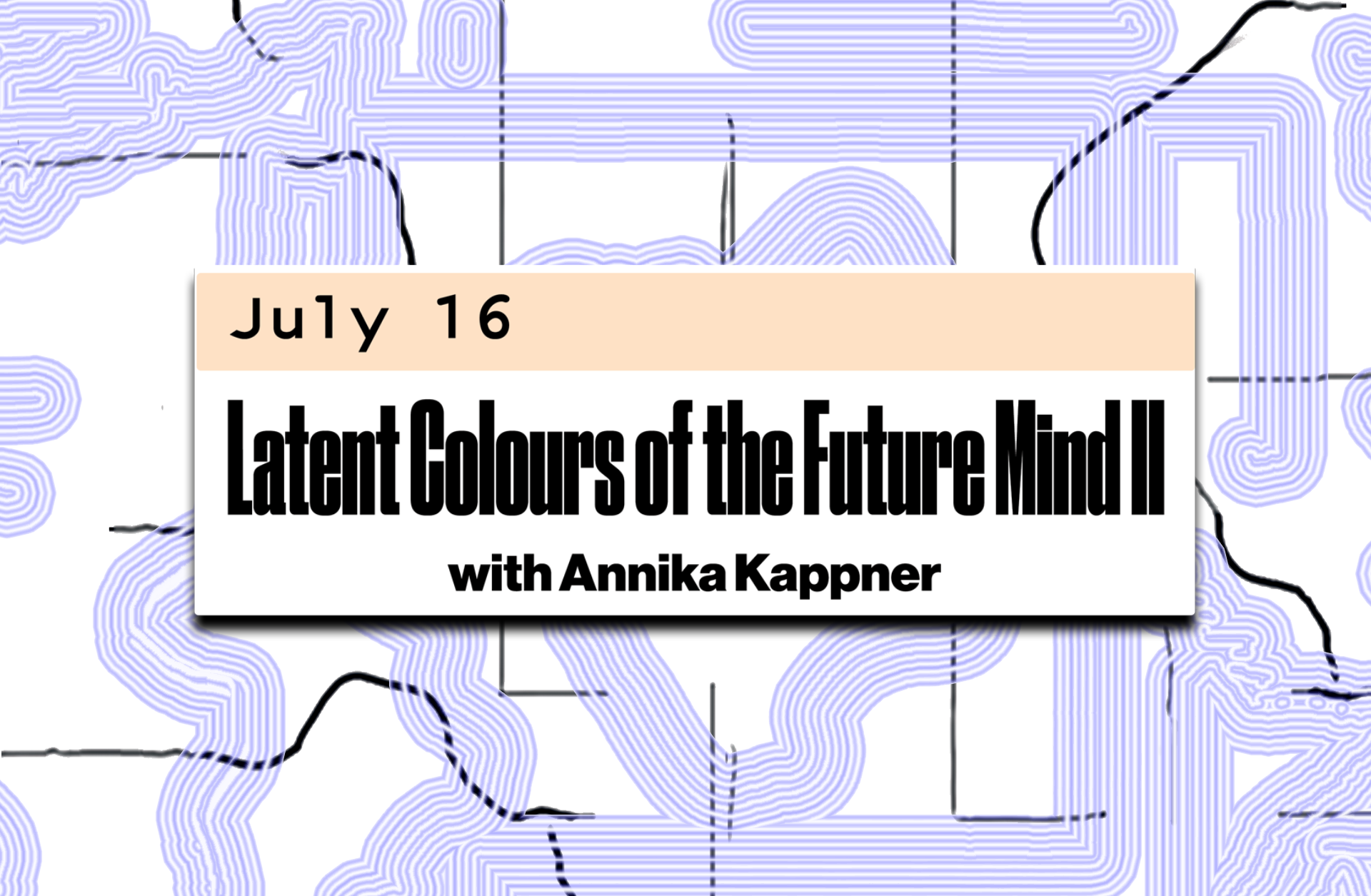 This guided meditation, led by artist Annika Kappner, invites the participants to explore the sensorial dimension related to our seemingly opposite desires for connection and control.
Come early, limited space
Pay What You Can (suggested € 5) and reserve your spot here
This guided meditation is framed and informed by research on the cosmology of the native Shipibo-Conibo experiencing an all encompassing energy through a synaesthetic cultural practice and by an investigation of fantasies of Artificial General Intelligence as an omnipotent force and its similarities with neoliberal economics fuelled by technological advances.
Wear comfortable clothing and if you are not enrolled in the Summer Academy then you need to bring your own yoga mat or a mat that you feel comfortable on.