16.07.2022
H&D Summer Talks - part 1 - Connecting Otherwise
19:00-22:00
Framer Framed
w/ Hackers & Designers, Display Distribute, Varia, Elaine W. Ho, Question Collective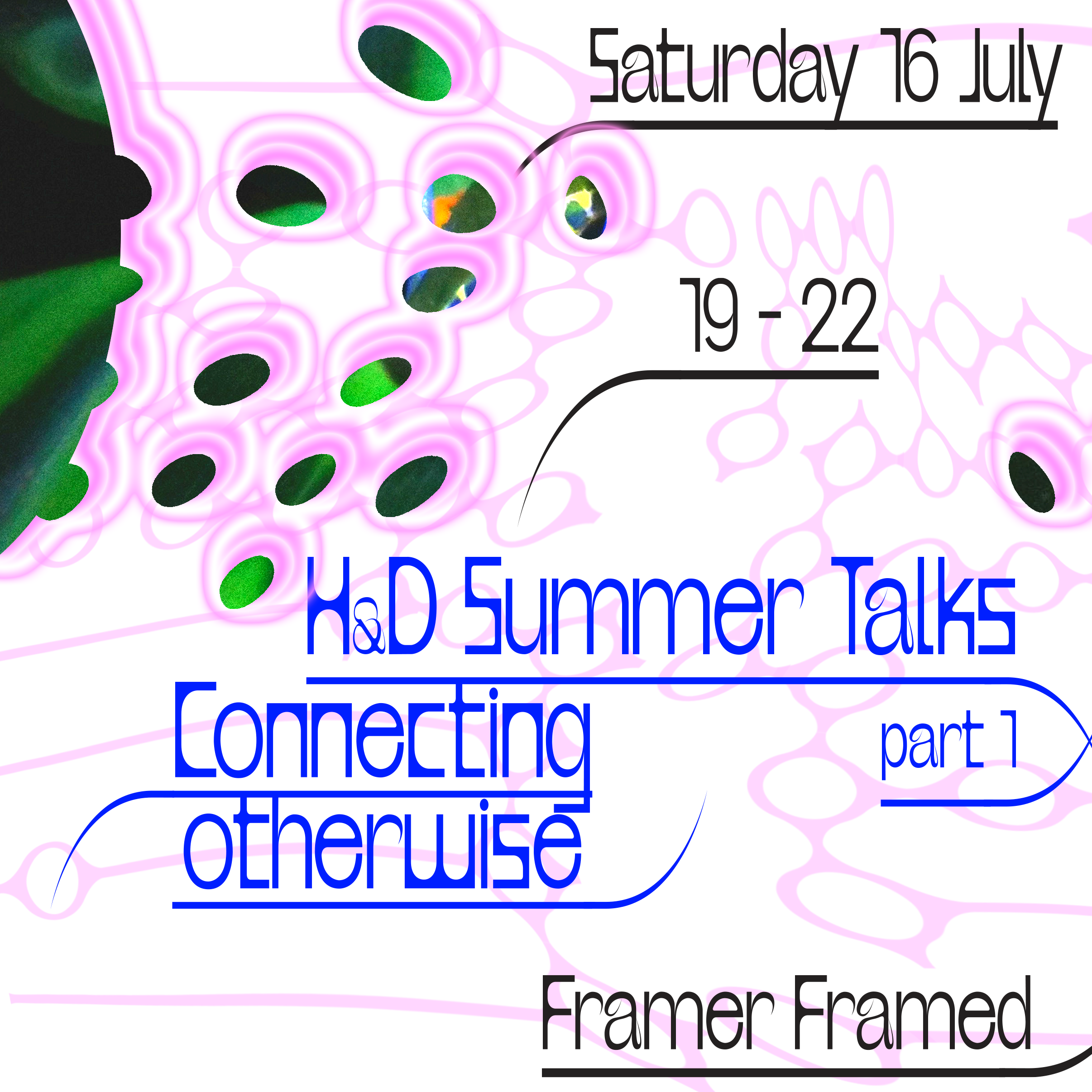 The first part of our public program took place at Framer Framed with talks and performances by Hackers & Designers, Display Distribute, Varia, and Question Collective. During this evening we dived together into the theme of this year's Summer Academy: 'Connecting Otherwise' through the lens of the different invited guests.
Living in a global pandemic for the last two years made apparent how our internet use impacts our co-habitation with each other – other humans, other species – in social, material and psychological ways. The evolving monoculture of the handful of companies that mediate our online connectivity, as well as their pervasiveness and extractivist nature, has created a condition in which it is difficult to imagine alternative, affective, and sustainable ways of coexisting and connecting online.
Within the theme of 'Connecting Otherwise': we explored the intersections of accessibility and sustainability of hybrid cultural work and techno-social life—the cultural, economical, ecological, and geographical implications of our increasingly complex entanglements with technology.
This year's summer academy was facilitated and co-constructed with collectives that work in their respective local environments at the intersection of art, design and technology, environmental, queer, trans* and disability justice, free/libre/open source software development, and radical pedagogies. Together, we invited participants to join us in questioning, reimagining and putting into practice other conscious, creative, and response-able ways of working, creating, and co-existing online.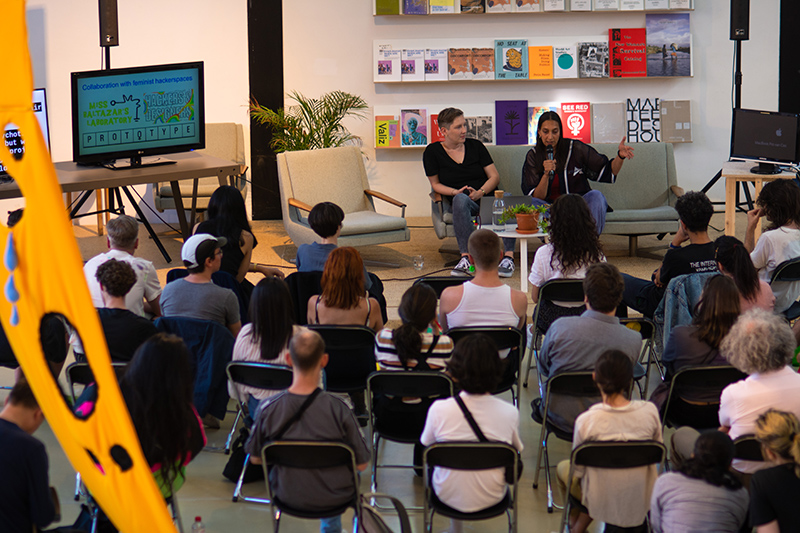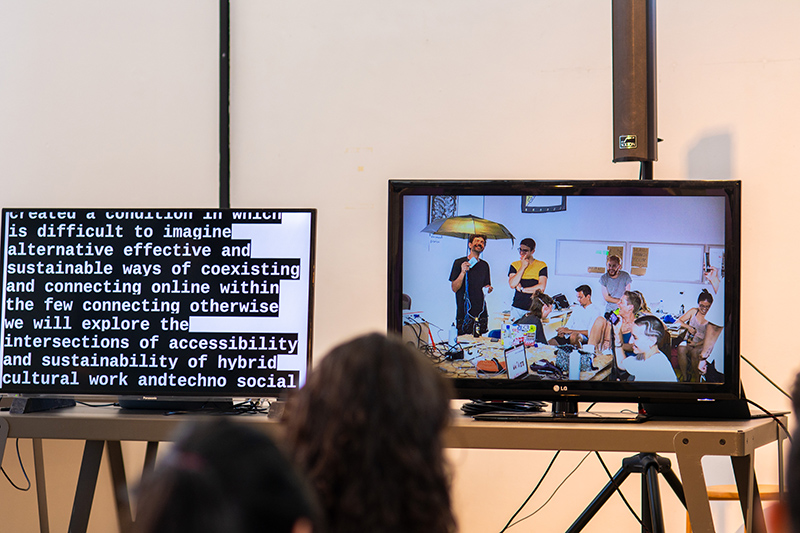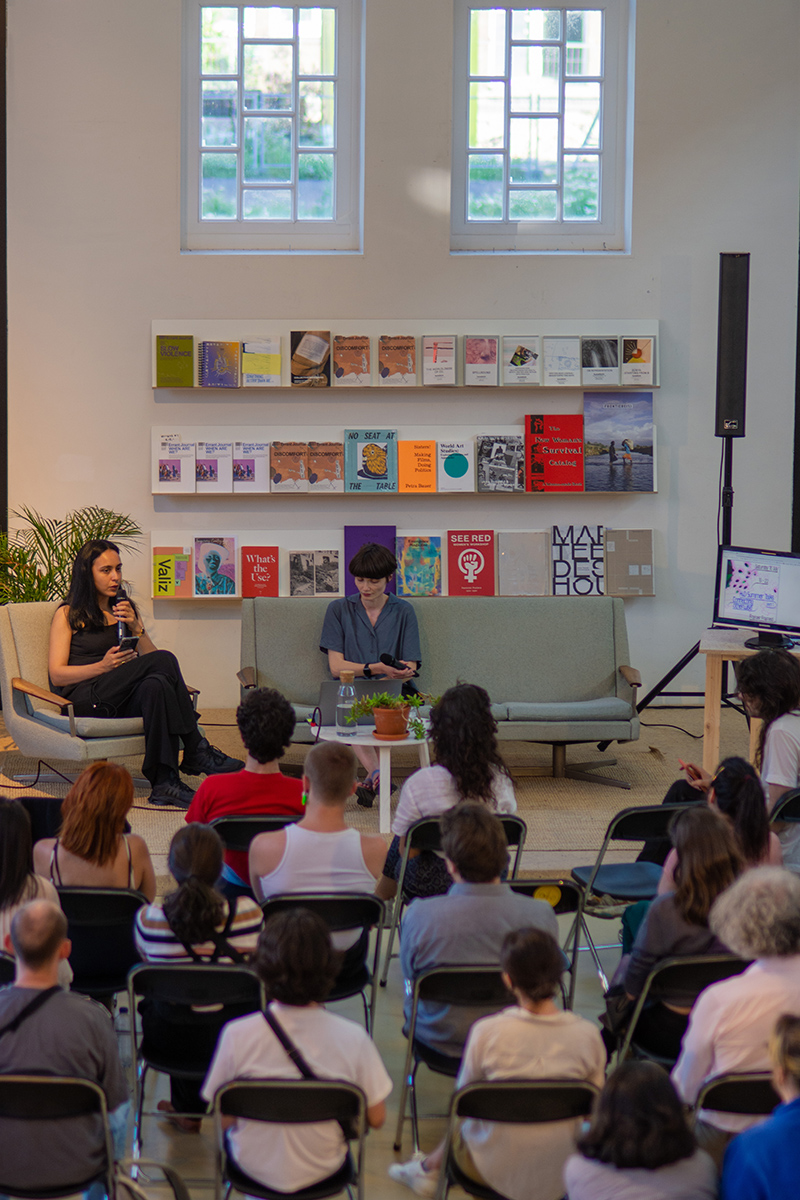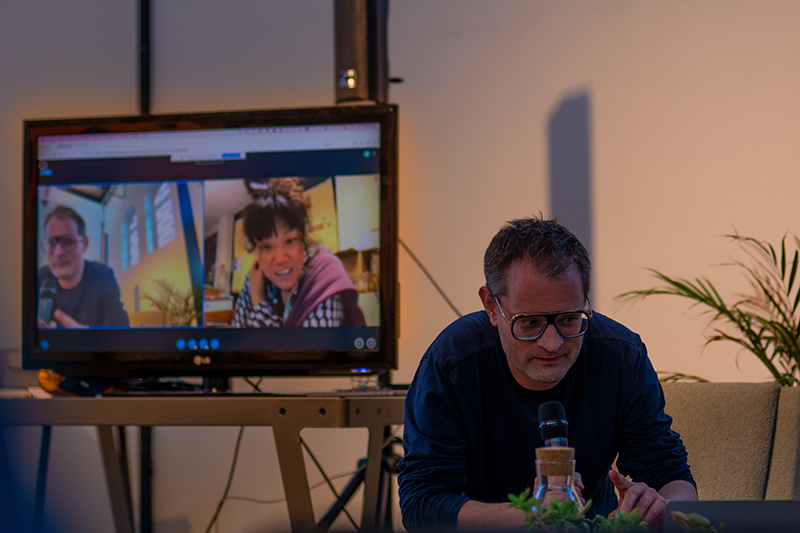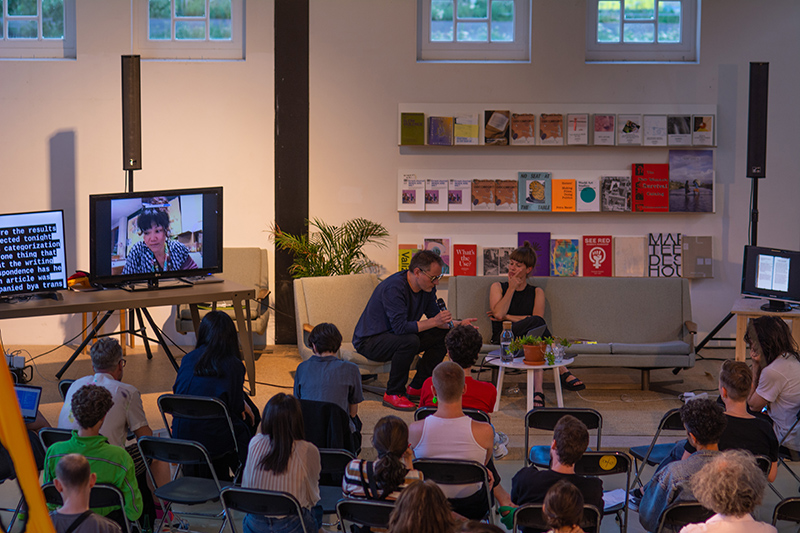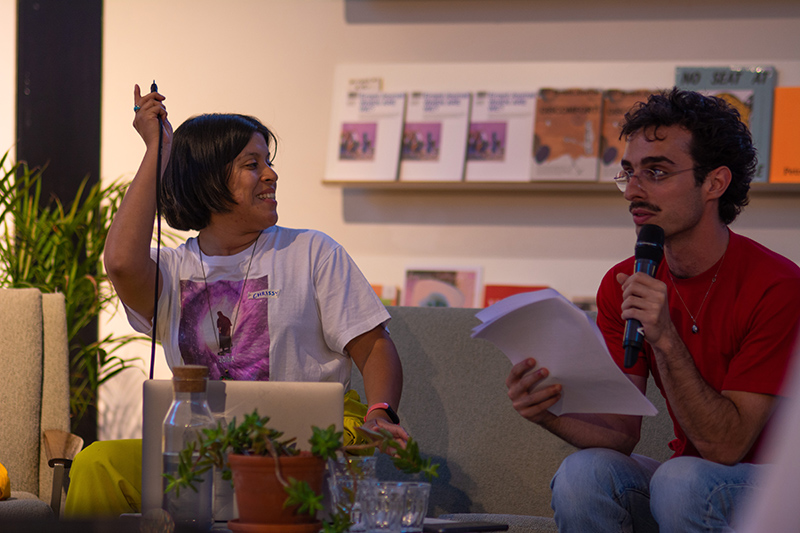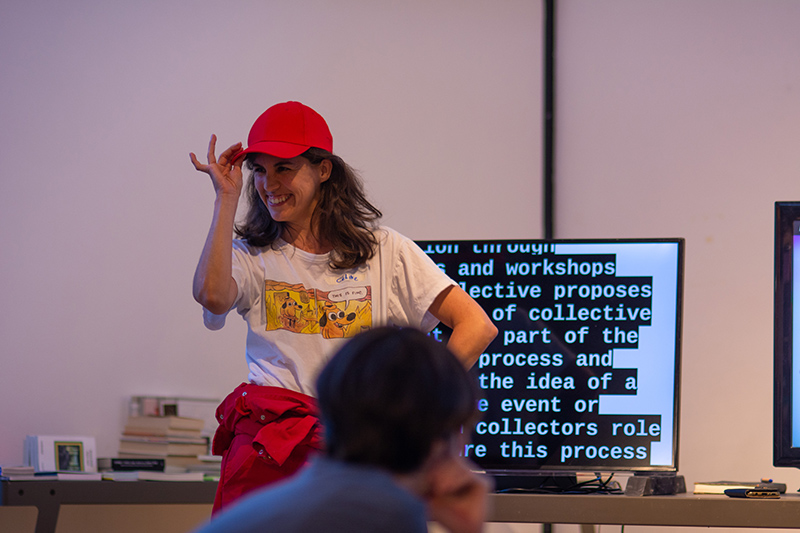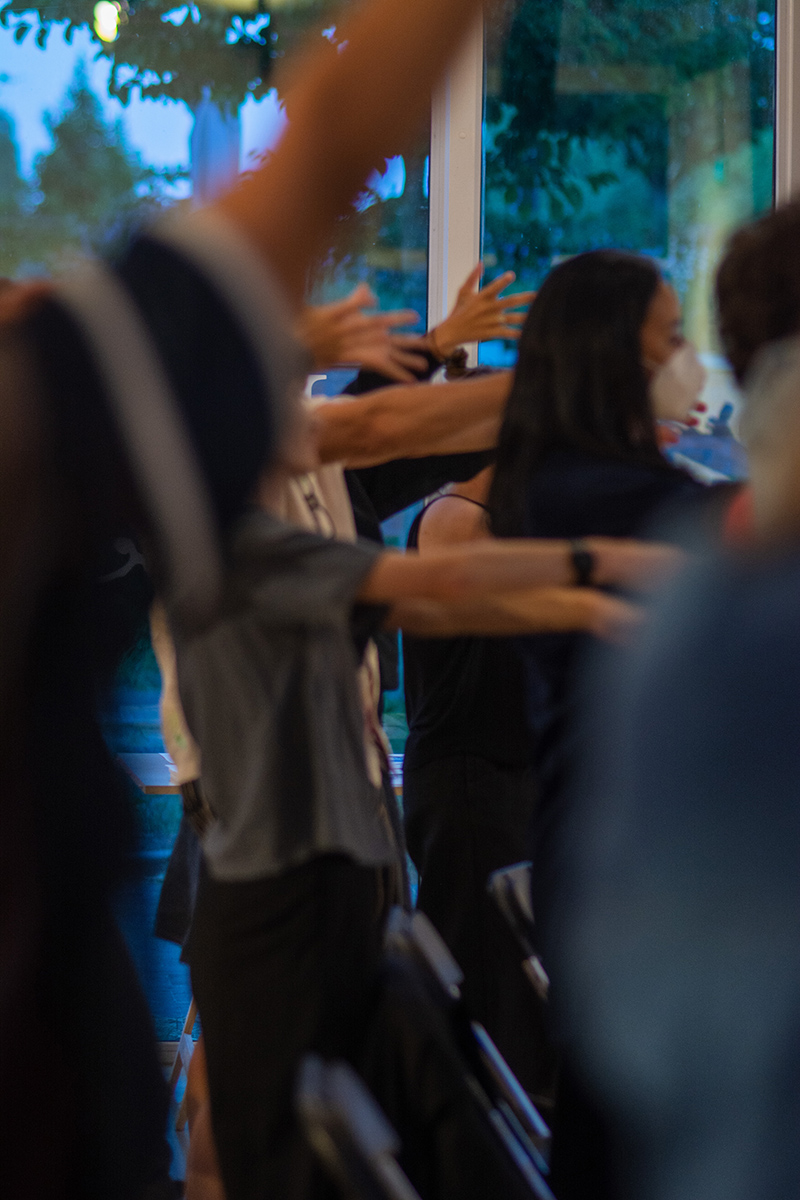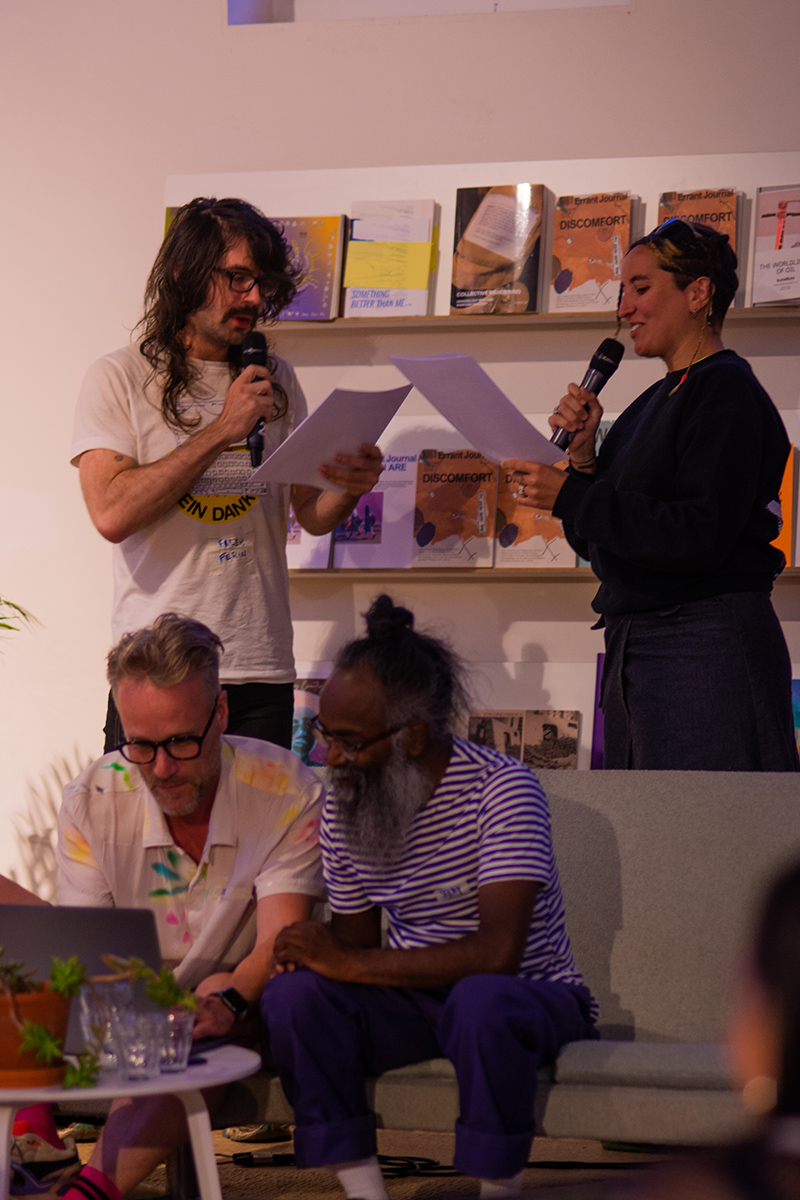 The event was (audio) broadcasted live and photo documented by Radio Echo. The photos that day were taken by Beatrice Cera.
Listen back to the program
SolarPunk, a talk by Pernilla Manjula Philip and Loes Bogers (Hackers & Designers)
VLTK, a talk by Cristina Cochior and Julie Boschat-Thorez (varia)
Book presentation of Making Matters – A Vocabulary of Collective Arts with Anja Groten (Hackers & Designers), Elaine W. Ho (Display Distribute) who will be joining online, and Florian Cramer
Internet: the Musical, a performative lecture by Question Collective

About the contributors
VLTK is an ongoing research project that aims to connect the vernacular to "language processing", a practice that refers to any kind of computational treatment of language. By combining these two, it explores what forms of "vernacular language processing" there could be. The project is initiated by Cristina Cochior, Julie Boschat-Thorez and Manetta Berends. In this presentation Julie and Cristina will be speaking about the publication Vernaculars Come to Matter, where the vernacular appears in the counterdictionaries and formatterings of language; as a plurivocal remix bringing together recycled skills, diskarte practices, and humble templates; at eye level in the reverse diasporic circulation of Dutch-Turkish street typography; as an ongoing struggle with bureaucratic rigidity while transitioning gender or name; as a way to navigate the Leftove.rs archive of MayDay Rooms, where the ephemera of radical, anti-oppressive, and working class movements requires a very particular attention; or in the attitudes of photo editing software, such as ImageMagick, manifested as software culture.
Cristina Cochior is a researcher and designer working in the Netherlands. With an interest in automation, situated software and peer to peer knowledge production, her work largely consists of investigations into the intimate bureaucracy of knowledge organisation systems and the collective building of non-extractive digital infrastructures. She is a member of Varia and teaches Hacking at the Willem de Kooning Academy. https://randomiser.info/
Julie Boschat-Thorez is a researcher, artist and educator whose work focuses on knowledge organisation systems and the stories which can be extracted from them. She primarily investigates mundane objects such as archives, collections, datasets or museums, to recover traces of their creators ideas and circumstances (for better or worse). She also has an overlapping practice of archiving with an interest for variability, circulation, community and access. She is a member of Varia, a Rotterdam based initiative which aims at developing critical understandings of the technologies that surround us. She teaches at the Willem de Kooning Academy.
Manetta Berends works with forms of networked publishing, situated software and collective infrastructures. She is a member of Varia, a member based organisation working on everyday technology in Rotterdam, and an educator at the master Experimental Publishing at the Piet Zwart Institute. https://manettaberends.nl
varia is a member-based organisation in Rotterdam (Charlois), focused on everyday technology. It uses the term everyday technology to break through the vision of old and new technology, or smart and not so smart technology by looking more at the appropriateness of what each technology does in a particular situation, while trying to understand whose everyday is meant by the term, to not include one single world view, but to acknowledge that everyone engages with technology in a different way. https://varia.zone
Elaine W. Ho is one of a roving cast of co-conspirators for Display Distribute — a thematic inquiry, distribution service, now and again exhibition space, and sometimes shop founded in Kowloon, 2013. Seeping via the capricious circulation patterns of low-end globalisation into other subaltern networks and grammars, recent activities include the experimental infrastructure LIGHT LOGISTICS, poetic research and archival unit Shanzhai Lyric, the readers' digest publication 『CATALOGUE』 and a peripatetic radio programme of hidden feminist narratives known as Widow Radio Ching. www.displaydistribute.com
Florian Cramer is a reader in autonomous art and design practices at Willem de Kooning Academy and Piet Zwart Institute, Rotterdam, the Netherlands. His work focuses on multidisciplinary, self-organized, communal art practices. He is a contributor to artist-run initiatives including the Voluntary Fire Brigade of the Apocalypse, Radio WORM and BananSkole. Recent publications include Artistic Research: Dead on Arrival? Research practices of self-organized collectives versus managerial visions of artistic research (in: The Postresearch Condition, 2021) and Pattern Discrimination (2018) (co-edited with Clemens Apprich, Wendy Hui Kyong Chun and Hito Steyerl). floriancramer.nl
Internet the Musical (with Questions Collective) researches creative collaboration through performances and workshops. We propose different modes of collective working that are part of the world building process and move away from the idea of a single exclusive event or story. Questions Collective's role was to structure this process, providing open source online channels for people to communicate and to work together on a song, scene or design. To continually work with others on a common concept has created opportunities to try methods which are flexible and open to the unexpected.
The project is based upon the creative commons code Attribution-NonCommercial-ShareAlike. This means we opened the usually controlled parts of creation, and worked with a structure in which everyone who is participating is a co-creator. Therefore, the work is created by the participants, instead of an exclusive design team.
As participants join, contribute, perform, or give feedback they become part of the next round of material and framework which ITM grows within. The process is circular and hybrid, becoming a creative starting point for the following workshops, performances, and creative direction. http://www.internetthemusical.com/
Questions Collective is an Amsterdam based interdisciplinary female identifying collective who combine shared backgrounds in design, art, theater, music and choreography across workshops, performances, exhibitions and theater productions. Questions Collective creates performative installations grounded in a sincere occupation with social issues. https://www.questionscollective.com/

Hackers & Designers is a non-profit workshop initiative organizing activities at the intersection of technology, design, art and education. By creating shared moments of hands-on learning H&D stimulates collaboration across disciplines and technological literacy. H&D organizes activities from the idea of a flattened hierarchy. 'Teachers' become participants, participants become workshop leaders – everyone is taken on a collective venture of shared response-ability – bringing in own expertise, urgencies and experiences.
H&D will reflect on a recent collaborative project: SolarPunk: intergenerational workshops to reimagine the Internet(s), in collaboration with Prototype Pittsburgh & Mz* Baltazar's Laboratory in Vienna.
H&D will also introduce the book Making Matters: A Vocabulary of Collective Arts, published with Valiz in June 2022.
Access notes
For all participants: The event was held in English. If you had any access needs that are not addressed on this page, especially something that might need to be communicated in advance to everyone, for instance with regards to social distancing or other health-related measures, you could let us know via email. Tell us what you need to participate. We wish to reduce barriers!
The price of the event was €5 but in case you would like to participate but couldn't pay this amount, you could write us an email.
For participants joining onsite: the event took place at Framer Framed, which can be accessed via a 5 minute walk from tram/bus stop Ostpoort and a 7 minute walk from train station Muiderpoort (both walks have very small changes in elevation). We hosted the event on the ground floor and the WC is wheelchair accessible and gender neutral. Measurements of the entrance door is 104 cm (when double doors are open: 210cm) height 265 cm with a theshold of 2 cm. The toilet door is wide: 87 cm, high: 228 cm with theshold of 1 cm. Chairs with backs are available. Movement, taking breaks etc. are welcome. There is space to store walkers, canes etc. Please come with no or low scent. This part of the building is spacious and well ventilated. It was also be hosting the exhibition "The Silence of Tired Tongues", who's audio and video output can be turned off upon request. There was a photographer on location; so if you would prefer not to be included in photographs, you could inform the moderator or email us in advance. Automated (English) closed captions were available on a display in the space. We were 50 people. We provided simple refreshments such as water and tea. Framer Framed was selling alcoholic and non-alcoholic beverages after the program was over.

Graphic Design by Manon Bachelier
This event was made possible with the generous support of Stimuleringsfonds and AFK.