26.09.2020——23.10.2020
Inefficient Tools for Quantified Beings Exhibition and Public Program at FUSE
NDSM Fuse
w/ Hackers & Designers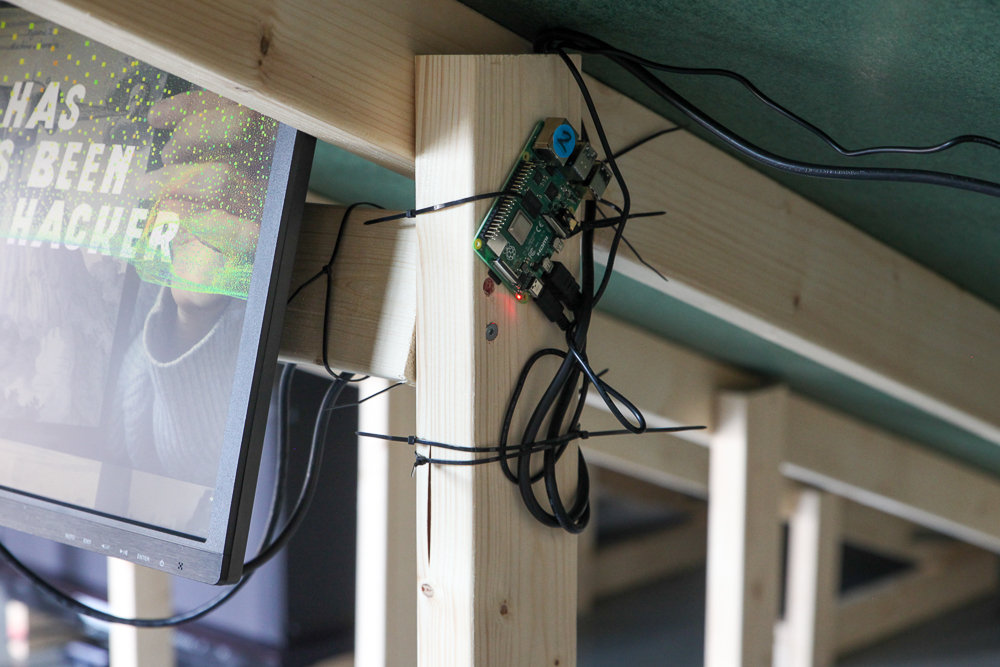 Inefficient tool building for quantified beings
On a daily basis our bodies are being scanned, tracked, debugged, rendered, manipulated, and categorized by different technologies. How are we, as users and makers, able to understand our bodies' relationships to these biometric computational processes? Inefficient Tools for Quantified Beings is a process-driven exhibition curated by the Hackers & Designers collective (H&D), which investigates the intersection of technology and the agency of the (human, post-human, trans-human, non-human) body from a maker's perspective. The featured artists are Nazanin Karimi, Thomas Rustemeyer, and The Underground Division (Helen Pritchard, Femke Snelting en Jara Rocha). Engaging with technologies such as scanners, geocomputation, and 3D modeling, the exhibited works problematize the role of the 'body' in computation. In collaboration with architectural designer Thomas Rustemeyer, H&D developed a support structure which hosts the works of the invited artists. The structure reflects the ways in which H&D functions as a community, a network, and an infrastructure. Different local networks function as a resource library in the exhibition. Visitors can access the resources and research that went into each of the works by logging into the specific hotspots.
Open from Friday to Sunday between 12:00 and 18:00
Public program
The public program will take place on and around the 'platform' that is at the center of the exhibition. Comprised of lectures, performances and workshops, the program will be hosted in (and broadcasted from) the exhibition space. Visitors are invited to ask questions about the inner workings, the ethics, and the socio-technological entanglements of technologies. The public program will also share the projects and initiatives that came into being during the HDSA Summer Academy 2020 'Network Imaginaries', where participants reflected on and reimagined distributed practices.
This exhibition and program would have not been possible without the kind support of Tetem, Stimuleringsfonds Creatieve Industrie, and Het Amsterdams Fonds voor de Kunst
https://www.ndsm-fuse.eu https://bodybuilding.hackersanddesigners.nl/
Accessibility
The space is accessible for wheelchairs via an elevator, which is not immediately obvious to find. Please send an email to info@hackersanddesigners.nl if you need to access the space via the elevator and we make sure someone is available to show you the way.