31.01.2020
Gait Recognition Tool Testing and New Years Drinks
17:00-22:00
Hackers & Designers Studio
w/ Hackers & Designers, Kiki Mager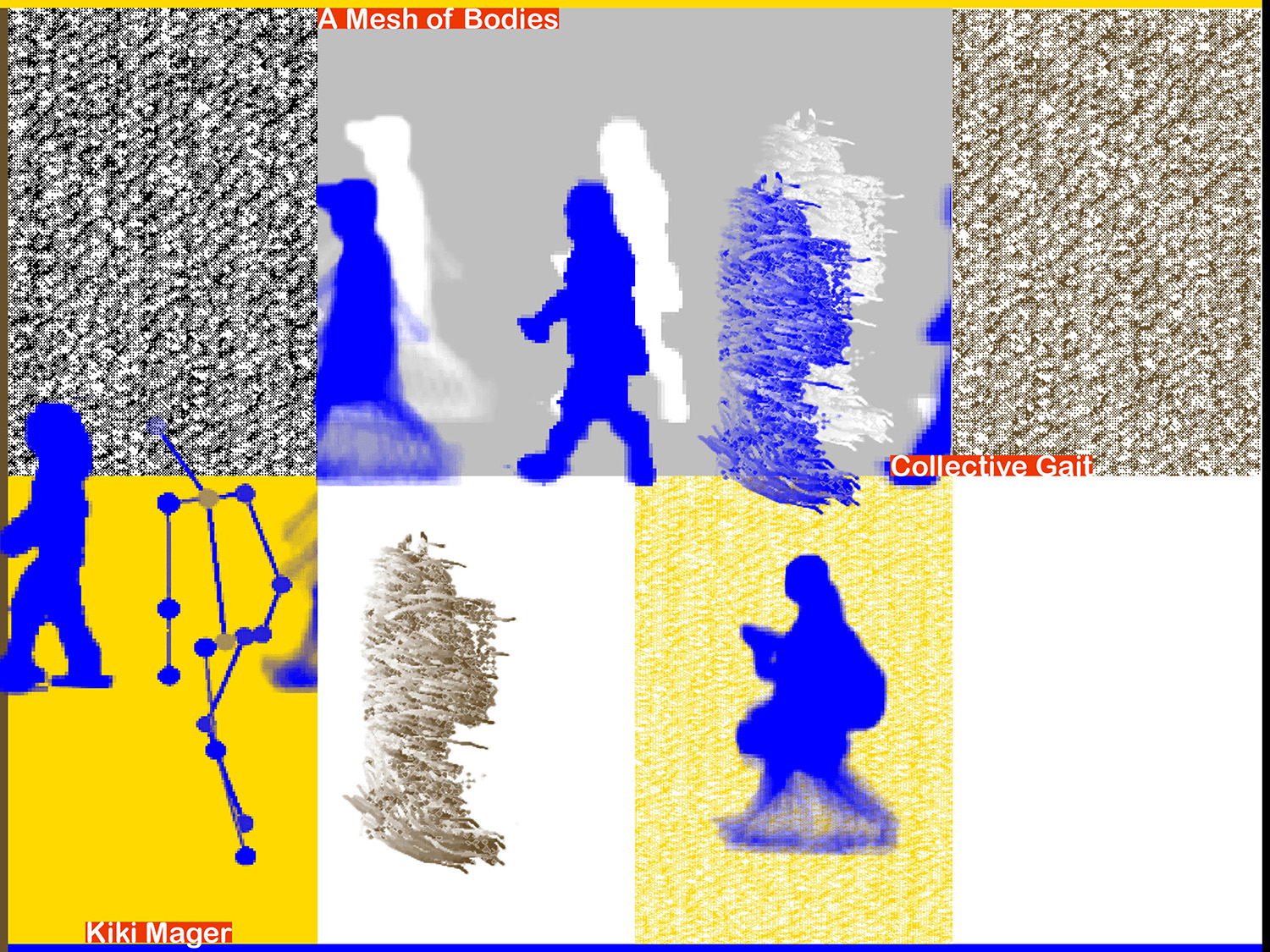 Leading up to the BodyBuilding exhibition at Tetem, collaborating artist Kiki Mager will be hosting a workshop at the H&D studio. Kiki will start the workshop with a talk about her new work 'Collective Gait', discuss her research, and introduce the tool that she is building for the exhibition, followed by hands-on and movement exercises in which participants are invited to unfold the relation between human/body and technology.
'Collective Gait', developed for the BodyBuilding exhibition, is an interactive, process oriented work, which uses the application of gait recognition as a starting point to unfold the complexity behind human motion capture technologies.
If you are planning to join the workshop please let us know by sending an email to info@hackersanddesigners.nl

Join us at 20:00 at the H&D studio at NDSM for drinks, snacks, and to learn about, and play with, motion capture technologies and learn about what H&D has cooked up for 2020!
Program
17:00-20:00 Talk and workshop with Kiki Mager about Gait Recognition
20:00-22:00 Soup and Drinks
Location:
Hackers & Designers
NDSM-plein 127 (Studio number is 127)
1033-WC Amsterdam
Directions >>

Please reach out to Margarita if you have any questions about the event. margarita@hackersanddesigners.nl