17.09.2018——19.09.2018
OMG: build your own self-driving car
10:00-18:00
The Yellow Gas Station – De Gele Pomp
w/ Formes Vives, Hackers & Designers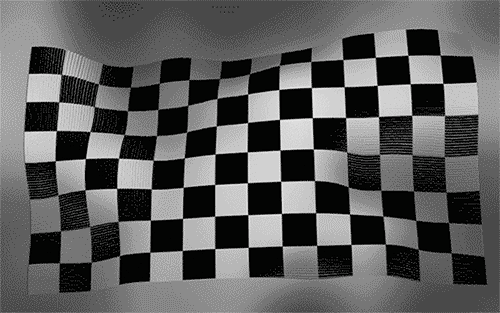 Hackers & Designers teamed up with French collective Formes Vives to create the next iteration of the DIY self-driving car.
During a unique 3 day collective endeavour we designed and built our own autonomous vehicles at the repurposed yellow gas station in Amsterdam Noord.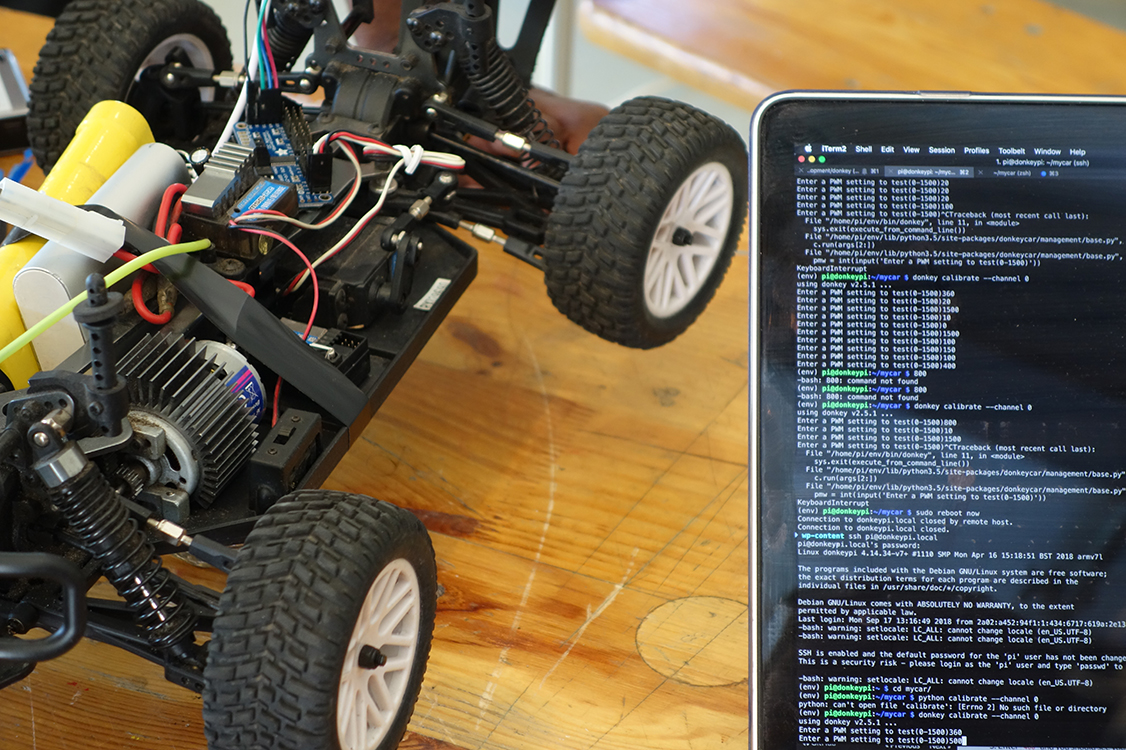 Together we continued our investigation on what it takes to build a DIY self-driving car. While experimenting with accessible technology in and around the self-driving car in a hands-on and playful manner and simultaneously discuss ethical and philosophical dimensions as well as societal implications deriving from our reliance on ubiquitous technology today.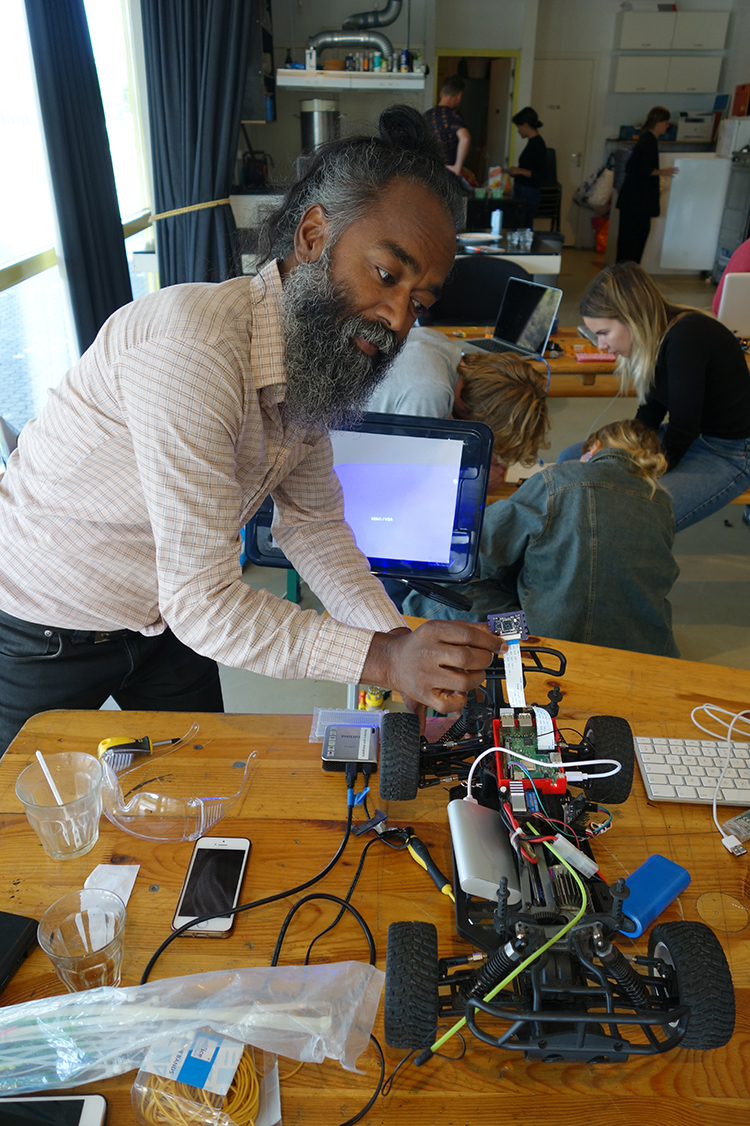 By inviting Formes Vives and their expertise in building rolling parade objects we aimed to increase our first prototype in size, smartness, and flamboyance.
Participation was free
You could sign up by sending an email to info@hackersanddesigners.nl.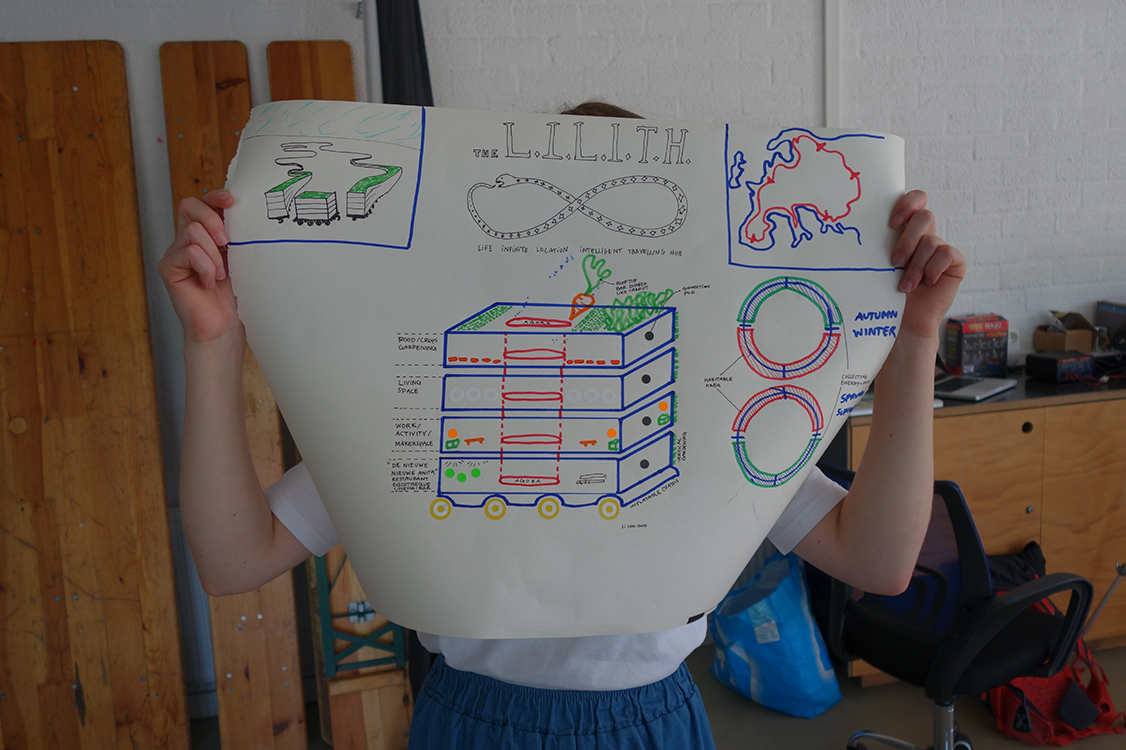 You had to bring:
Yourself
Your computer
Sensors & Arduinos (if you have)
Wheels
French skills (if you have)
Prototyping material: wires, paper mache, paint, brushes, pipes, tools…
No prior knowledge was required
On the first day we divided into groups and worked on different iterations of the self-driving toy car workshop that Heerko van der Kooij developed these last months:
The small toy car for beginners by following this tutorial could follow a line with a sensor and a simple line of code.
The big toy car for those who already had experience with the workshops brought challenges to adapt the method of the small car for a bigger car with a bigger motor and a heavier car. One sensor was not enough to follow a line.
The medium size car was a more advanced iteration using machine learning. The car could learn a route and repeat it.
On the second day Formes Vives took the lead and proposed to imagine a wide variation of prototypes for these self-driving vehicles thinking of landscape, architecture and mobility. We made sketches talked about them and made some groups to start prototyping models that could fit on our toy cars.
On the last day we brought everything together finilasing the code and the shells. We finished the day by introducing to each other those strange vehicles!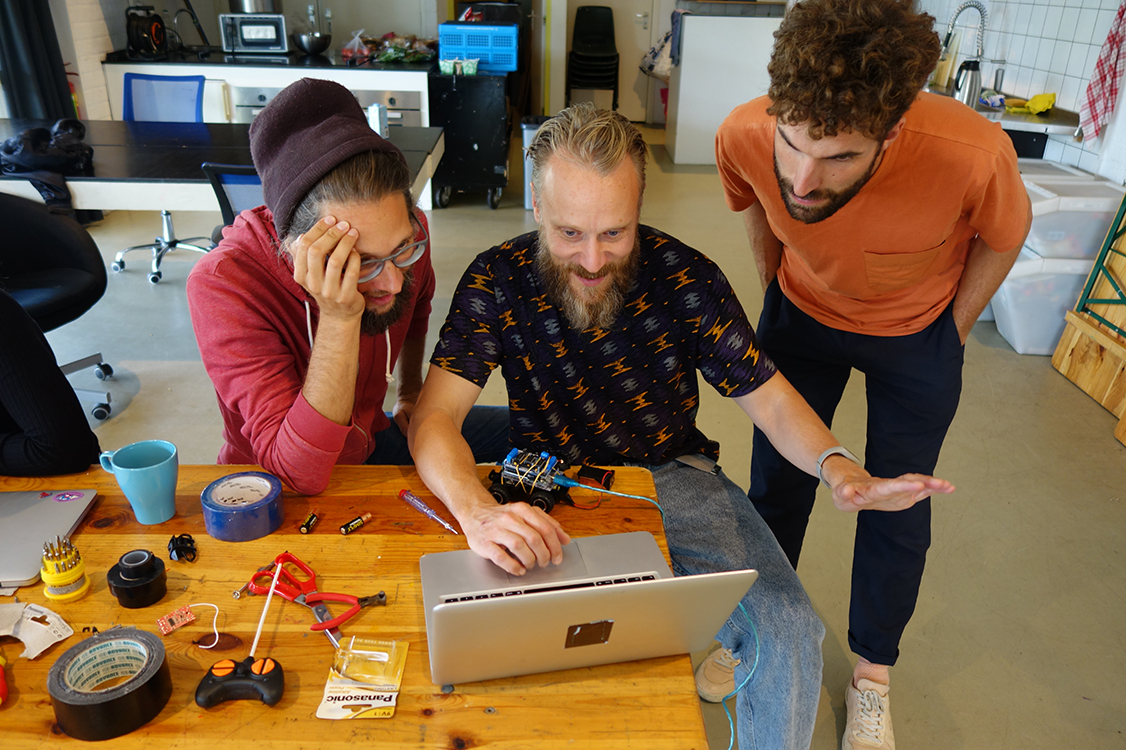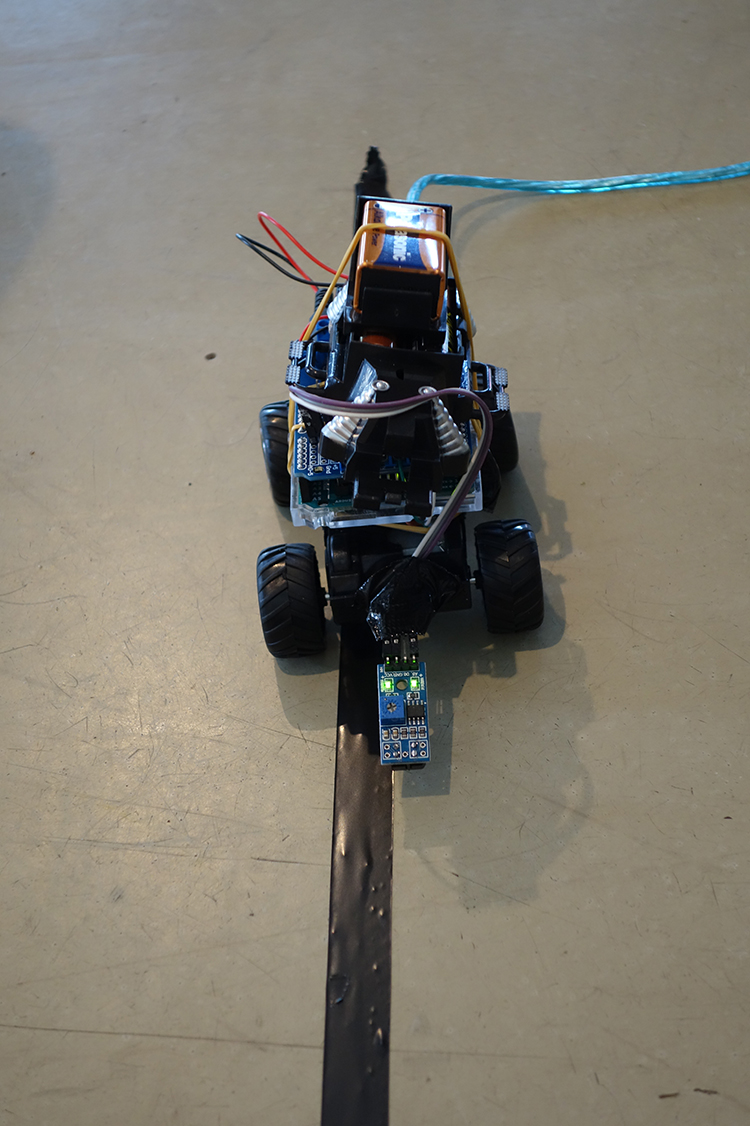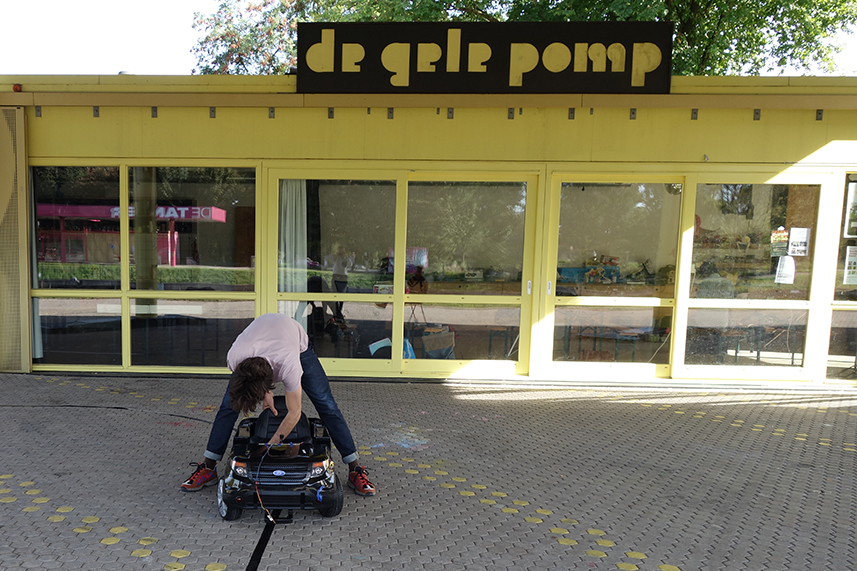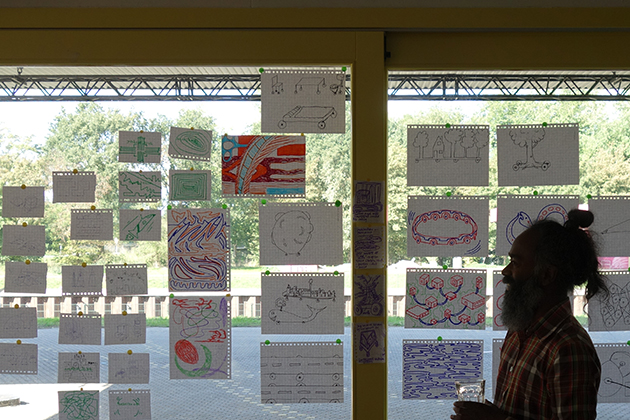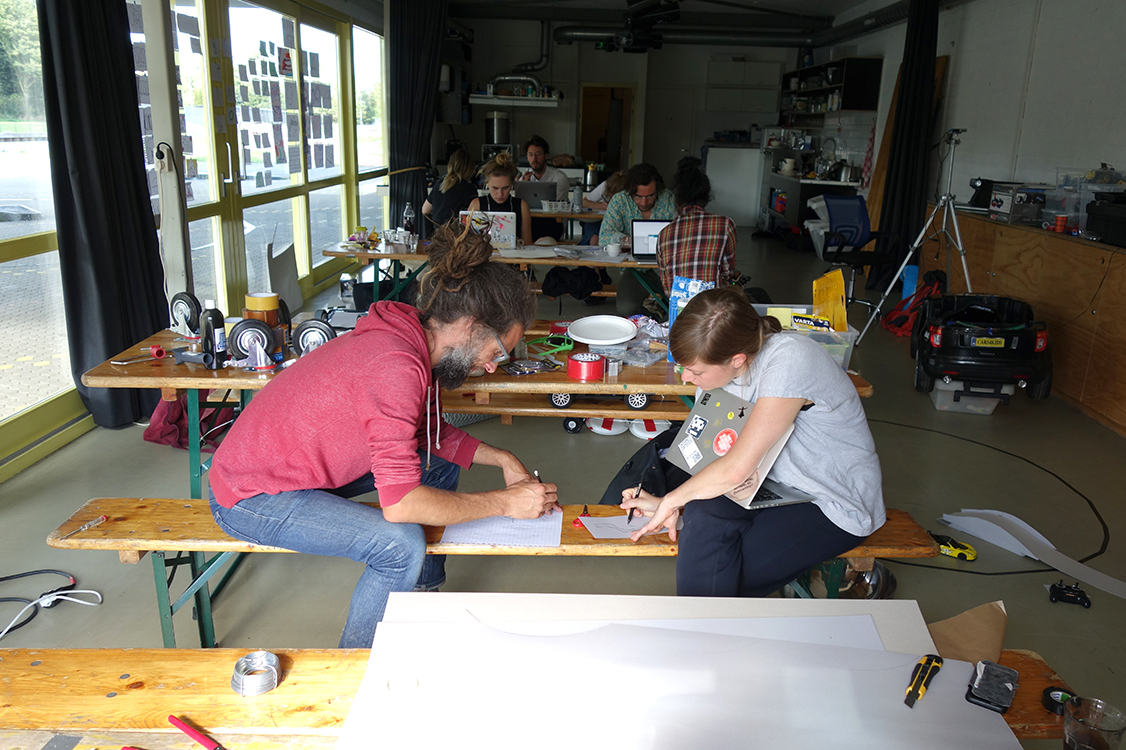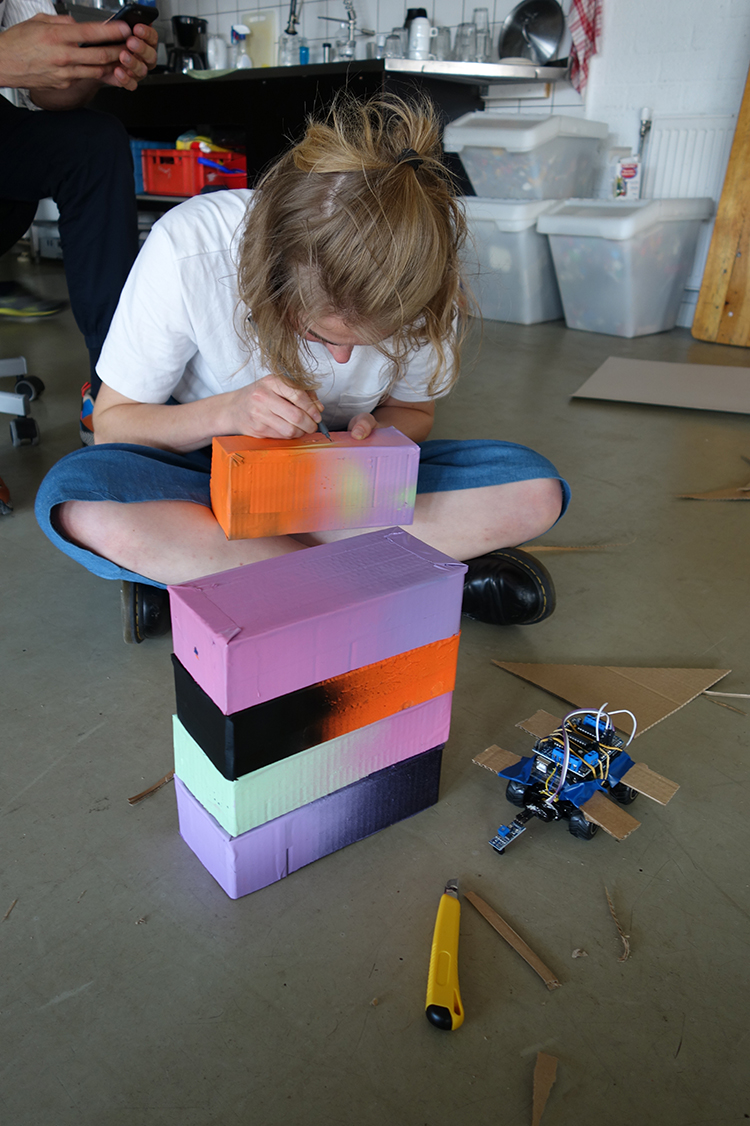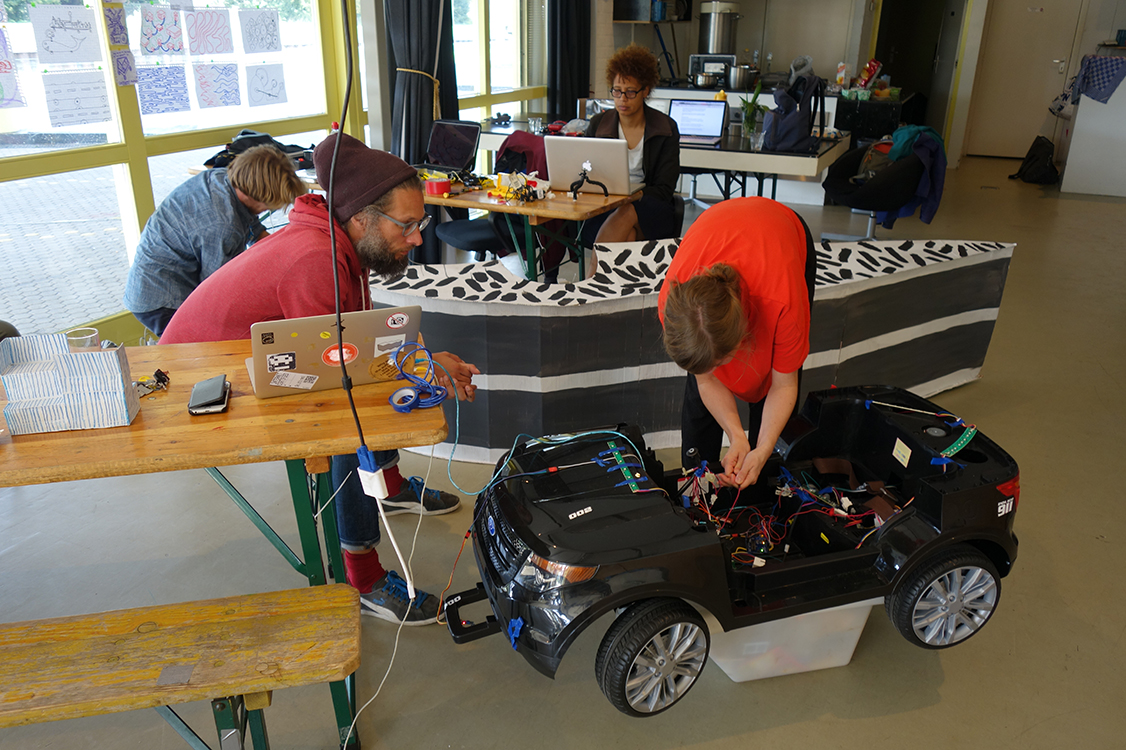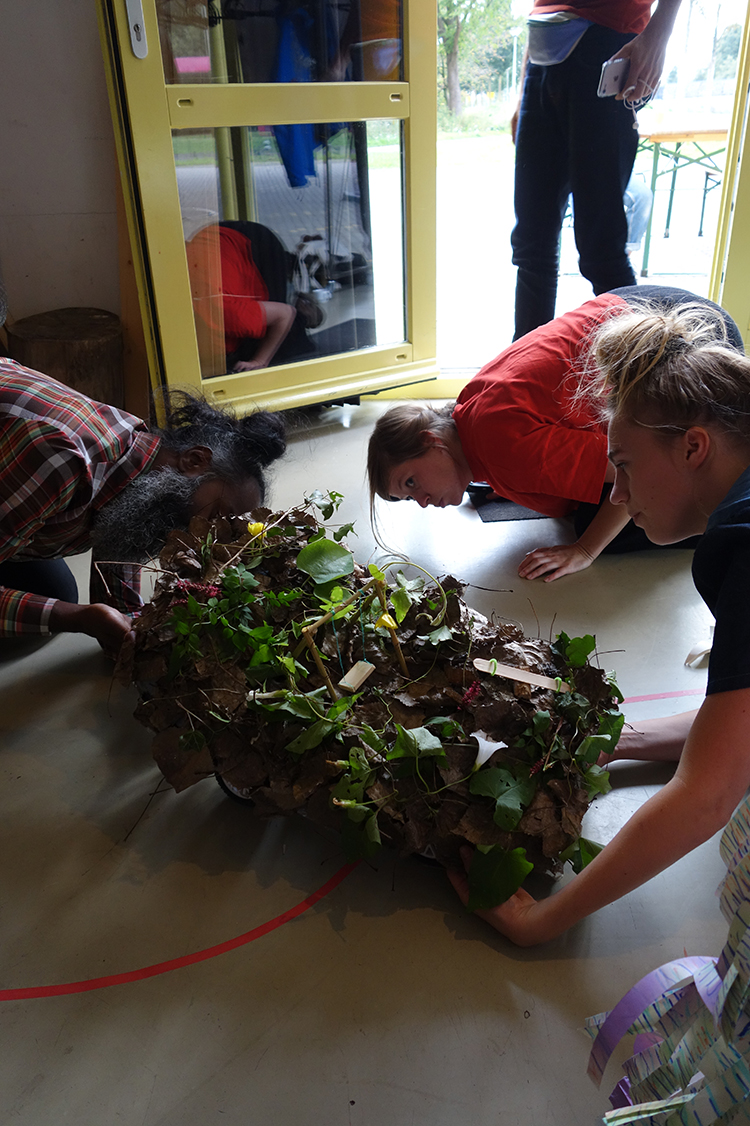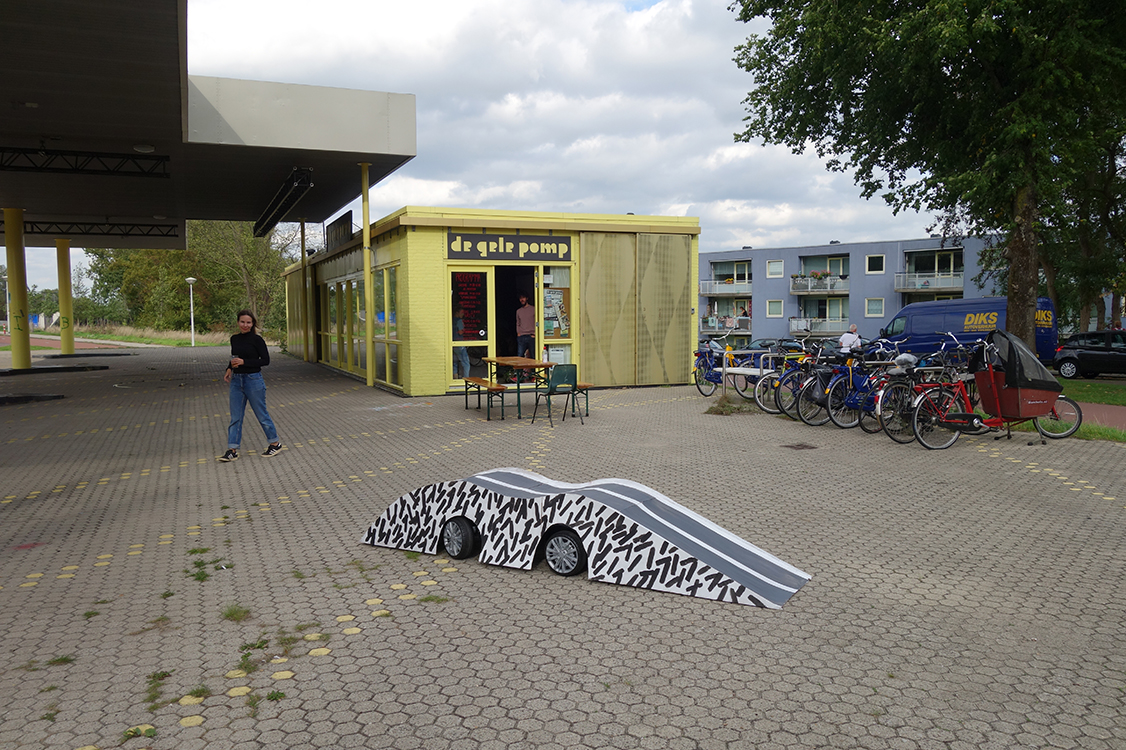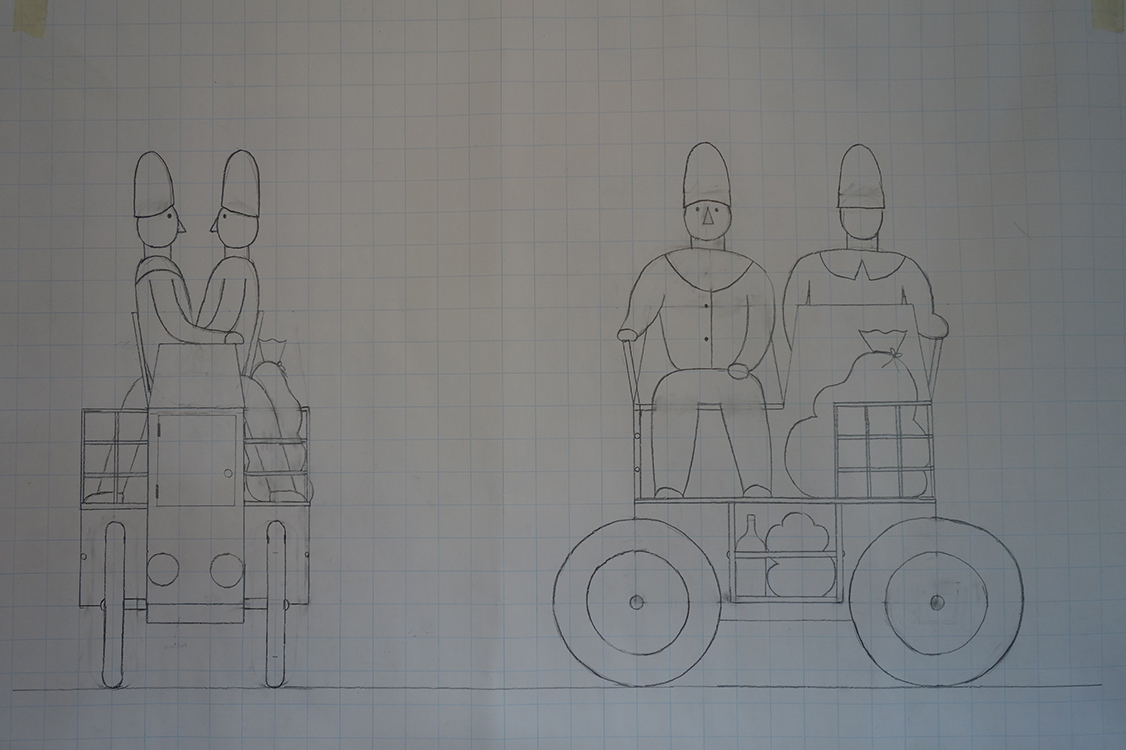 What did we build?
A self-driving road
A self-driving communist chair
A self-driving park
A self-driving blob
A self-driving climate change survivor train

What more could it be?
A bus
A convertible
An offroad jeep
A sleazy limousine
An amphicar
A machine
A carriage
An aerocar
A family station wagon
A trailer
A wreck?
A hoverboard?
A spaceship?
A short presentation of Formes Vives' work during the workshop: