07.11.2015
The Momentary Zine
12:00-18:00
Zinefest Berlin 2015, Gneisenaustr. 2A, Berlin
w/ Hackers & Designers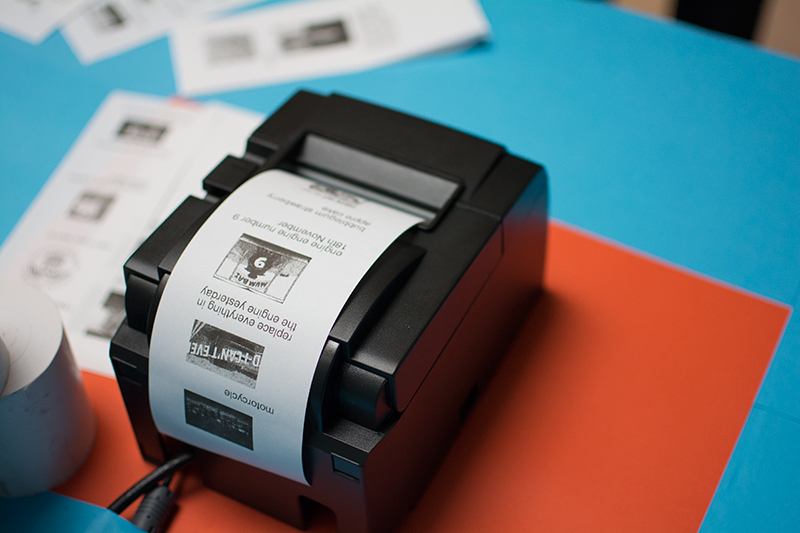 Momentary Zine publishing station in Berlin
Momentary Zine is an open publishing station, exploring the temporality of a printed matter. At this publishing station everyone is invited to co-create and examine editorial design matters such as cross-media publishing. By using a thermal (receipt) printer, visitors could become a subject of accumulating a publication and to provide content for the zine.

Thermo print has the characteristic of temporality, as it vanishes after a while. By hacking the printer software we captured the temporality and the actuality of the event and printed matter as such. The zine content was exclusively accumulated by visitors, speaking into a microphone. Spoken words were translated into a text with the use of a text-to-speech technology. Simultaneously with the text-to-speech conversion, another algorithm ran an automated image search on Google, using randomly selected words to search for pictures. Both words and pictures were printed assembled into a zine and printed on the spot.

During the two days of Zinefest Berlin (07-08 November 2015) Hackers & Designers installed an interactive publishing station, where the visitors could make their own momentary zine.