Coded Bodies Publication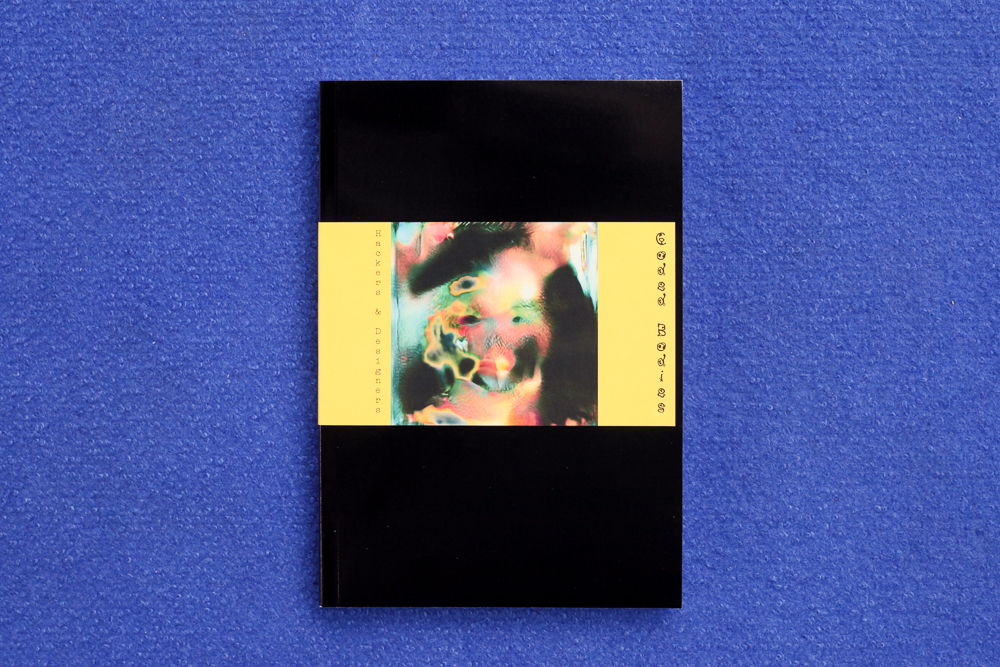 In 2019 the trans*disciplinary[1] collective H&D invited its community to investigate the intersections of technology and the (human, post-human, trans-human, non-human) body from a maker's perspective. On a daily basis our bodies are being scanned, tracked, debugged, rendered, manipulated, and categorized by different kinds of computational processes and measuring devices. By creating shared moments of learning and unlearning, we posed questions such as: How are we, as users and makers, able to understand our bodies' relationships to computation?
With this publication, H&D reflects on conversations, discussions and bodily experiences that took place over the course of one year—spanning topics such as ubiquitous computing, disappearance of interfaces, transhumanism, digitized bodies, biometric data, agency of user, representation and citizenship. The book is composed of projects, initiatives, trials and errors, commentary and questions—all reflecting different perspectives, and entry points into, the subject of 'Coded Bodies'. The contributions comprise playful reenactments, poetic commentary, annotated prototypes, how-to's, speculations, prompts, scripts and scores, proposals and disposals. Spanning a wide range of approaches, backgrounds and experiences all contributors connect in this publication through their critical, yet playful attempts of coming to terms with our bodies' entanglements with technology, and through their active engagement with the question of agency in relation to body-computer intra-actions.[2]
This publication is a documentation of a diverse range of activities that included a multitude of different bodies—and can only serve as an illustration of the actual experience of the many special encounters we had. However, the book also reflects the subject and subjectivities of our coded bodies through its making process. Every year H&D self-publishes an experimental publication. The process of making this publication enables us to reconnect with the growing network of participants and to reflect back on our own work as organizers and hosts. The publication is furthermore an occasion for us to question our design habits. In doing so, we try to use and build alternative design tools, such as the 'PJ machine,'developed by Sarah Garcin or the newspaper generator developed by Heerko van der Kooij. These pages have been designed with a tool, which goes by the name 'heart-beat-to-print,' and which was created in collaboration with Jonas Bohatsch especially for this publication. We invited Jonas to work with us on an experimental publishing tool that considers and challenges our bodily engagement as an important part of the design process. Jonas was one of our participants of the Summer Academy in 2019. He hosted a workshop using heartbeat sensors, in collaboration with Andrea Valliere and Ana Jeličić. The ambition of the heartbeat-to-print tool was to influence the design of text and page layout by using input from our bodies. The tool differentiates between 'head,' 'body' and 'foot' as literal references to body parts. We were curious to investigate in what ways our heartbeats as well as our voices can affect a page layout. What if we shout or whisper? What if we get excited about a certain passage in the text? The tool registers the heartbeat of the user with a pulse sensor connected to a computer with an Arduino board, and the volume of the user's voice is captured through a microphone. A Processing script picks up on both values and translates those values in real-time to different typographic expressions. The interface shows the page and works like a teleprompter. By pressing the spacebar, a word appears. You can read it aloud. After speaking the word, you release the space bar. The heartbeat value determines the font, and the volume determines the size. Jonas incorporated a control window where we can adjust the maximum and minimum size of head, body and foot. The fonts are carefully selected by us and include libre fonts by womxn.
We hope readers will enjoy this wild layout as much as we enjoyed screaming, whispering, stammering it.
[1] Trans* here is used as an umbrella term to refer to a variety of identities within the gender identity spectrum that are represented in the H&D community. By connecting trans* to the notion of disciplinarity we intend to address there is more to consider when it comes to 'difference' than disciplinary boundaries. The notion trans*disciplinarity is an attempt to apply an intersectional approach to problematizing disciplinary boundaries.
[2] Intra-action is a term coined by feminist theorist Karen Barad and "signifies the inseparability of "objects" and "agencies of observation" (in contrast to "interaction", which reinscribes the contested dichotomy).
Content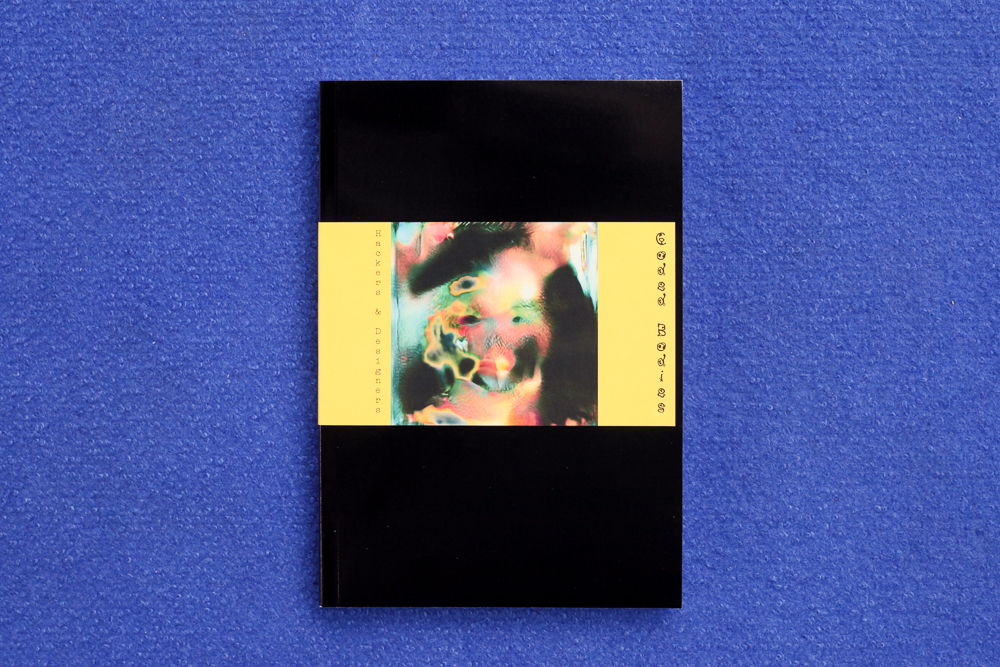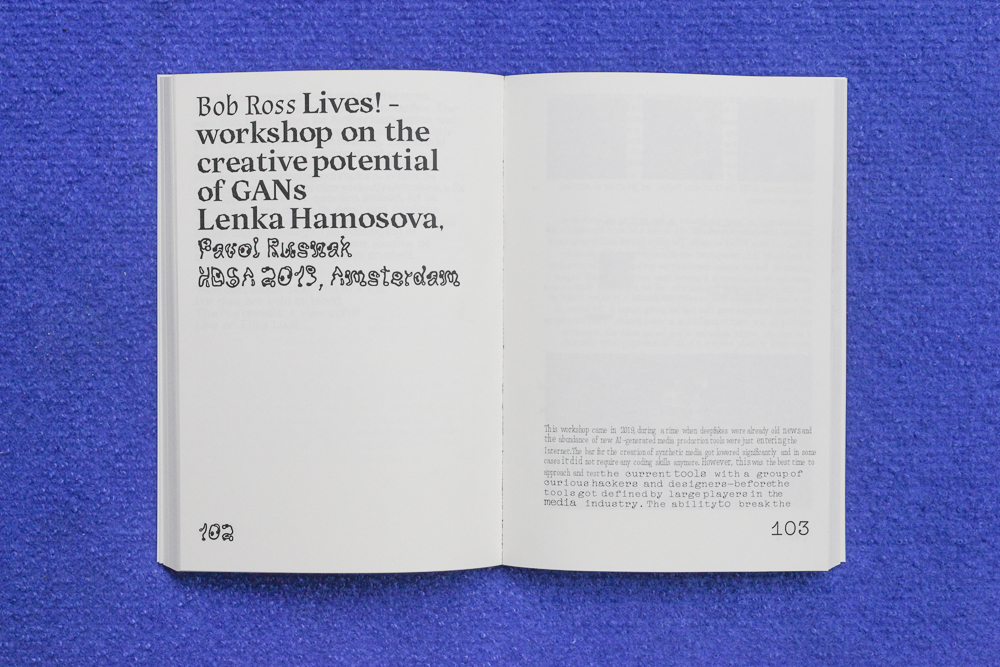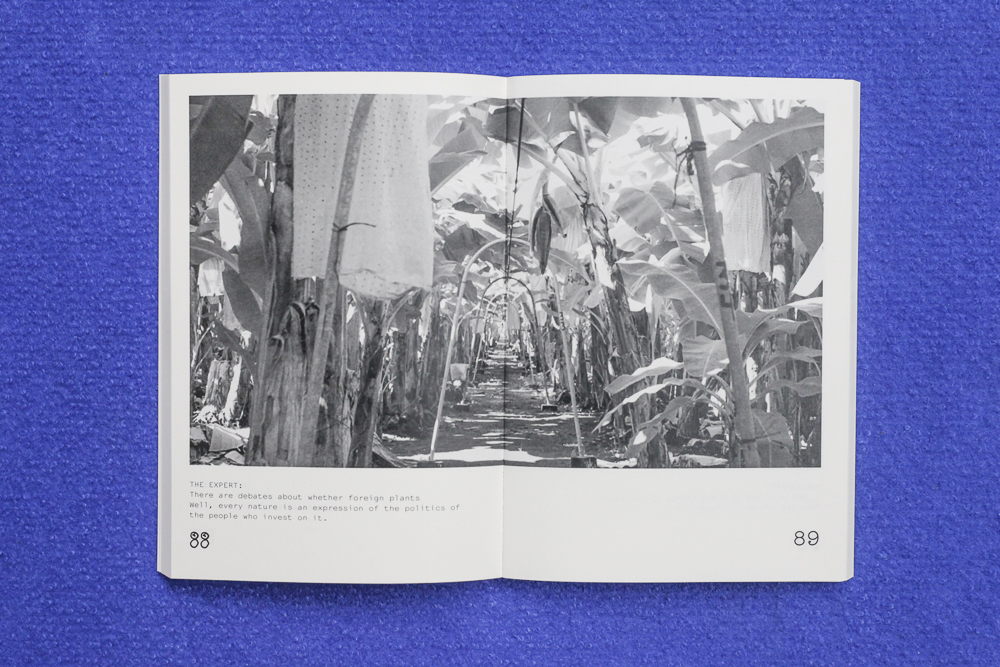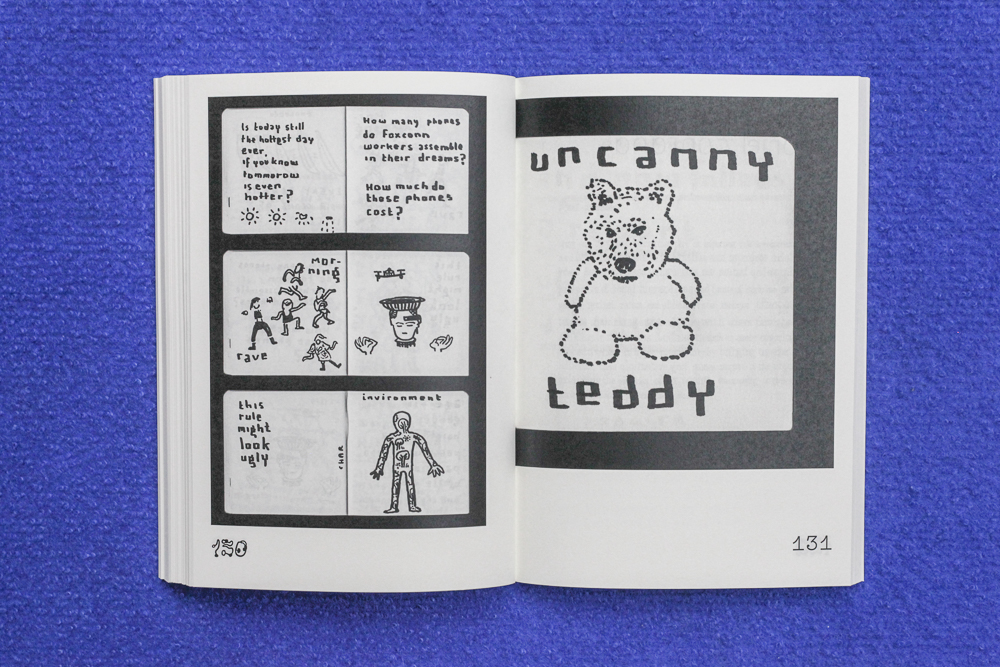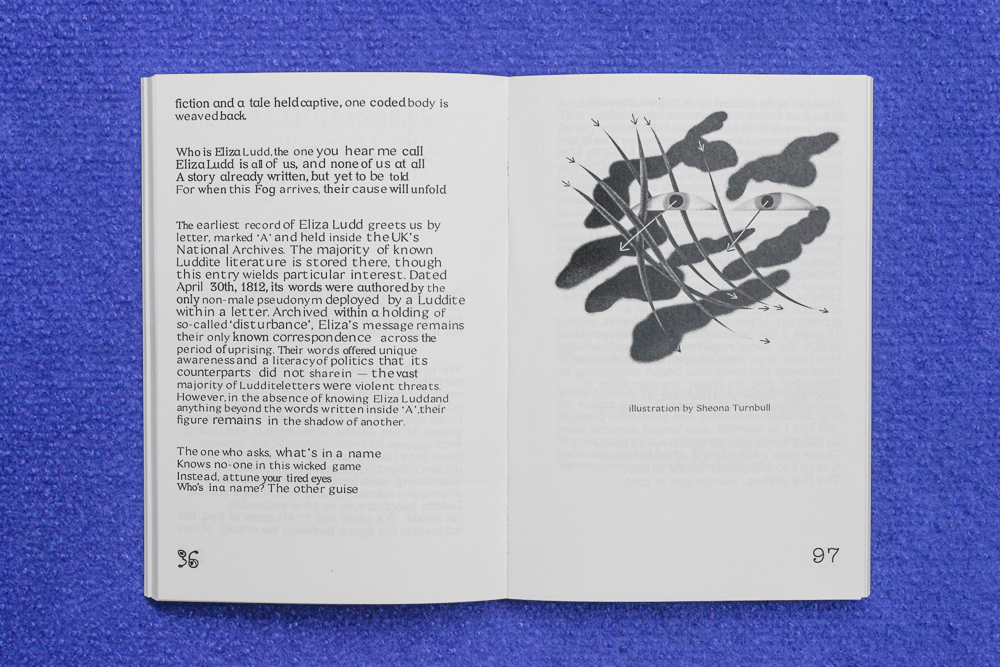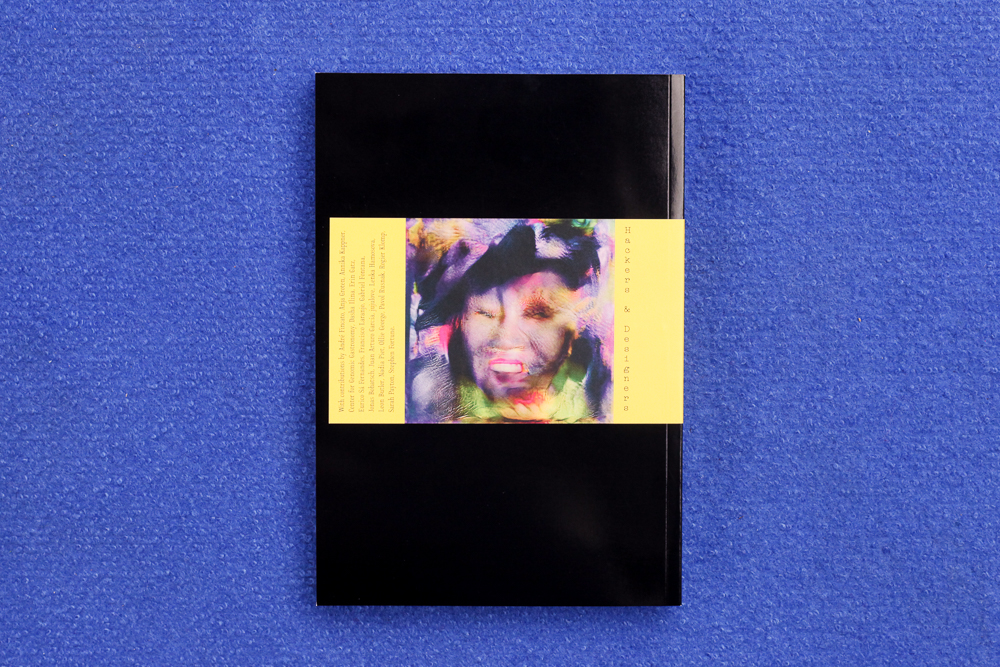 Credits
With contributions by: Anja Groten, jujulove, Nadia Piet, Dahsa Ilina, Stephen Fortune, Annika Kappner, Eurico Sá Fernandes, Juan Arturo Garcia, Ollie George, Lenka Hamosova & Pavol Rusnak, Jonas Bohatsch, Rogier Klomp, Gabriel Fontana, Erin Gatz, Sarah Payton, André Fincato, Center for Genomic Gastronomy and Francisco Laranjo.
Self-published by Hackers & Designers
Edition curated by Anja Groten and Juliette Lizotte
2020 Amsterdam
Editor: Margarita Osipian
Design: Anja Groten, Juliette Lizotte and Jonas Bohatsch
Typefaces: Libre fonts by womxn discovered on https://www.design-research.be/by-womxn/ a collection by Loraine Furter aiming to give visibility to libre fonts drawn by womxn designers, who are often underrepresented in the typography field. Almendra by Ana Sanfelippo, Cirrus Cumulus by Clara Sambot, Coconat by Sara Lavazza, Compagnon by Juliette Duhé and Léa Pradine, Kaerukaeru by Isabel Motz, Montserrat by Julieta Ulanovsky, Ortica by Benedetta Bovani, Ovo by Nicole Fally, Zarathustra by Loraine Furter, and Halibut Serif by Mateo Maggi distributed by Collletttivo, a collective that designs and distributes free open source typefaces
Cover: The images used for the cover are made by Lenka Hamosova as part of her GAN research.
Printing: Raddraaier, Amsterdam
A special thanks goes to all the HDSA2019 participants: Soyun Park, Ladipo Famodu, Bethany Crawford, Marianne Noordzij, Rogier Klomp, Chuck Kuan, Nezka Pfeifer, Ektor Theoulakis, Nadia Piet, Char Stiles, Ollie George, Dasha Ilina, Tanya Ermolaeva, Leon Butler, Lenka Hamosova, Pavol Rusnak, Maxim Safioulline, Zhi-fang Li, Andrea Valliere, Jonas Bohatsch, Ana Jeličić, Eurico Sá Fernandes, Stephen Fortune, all the contributors of this publication, and the members of Hackers & Designers.
Supported by Creative Industries Fund NL