25.07.2019——26.07.2019
The Body Electric: Wearables!
9:30-16:30
NDSM
w/ Hackers & Designers, Erik Overmeire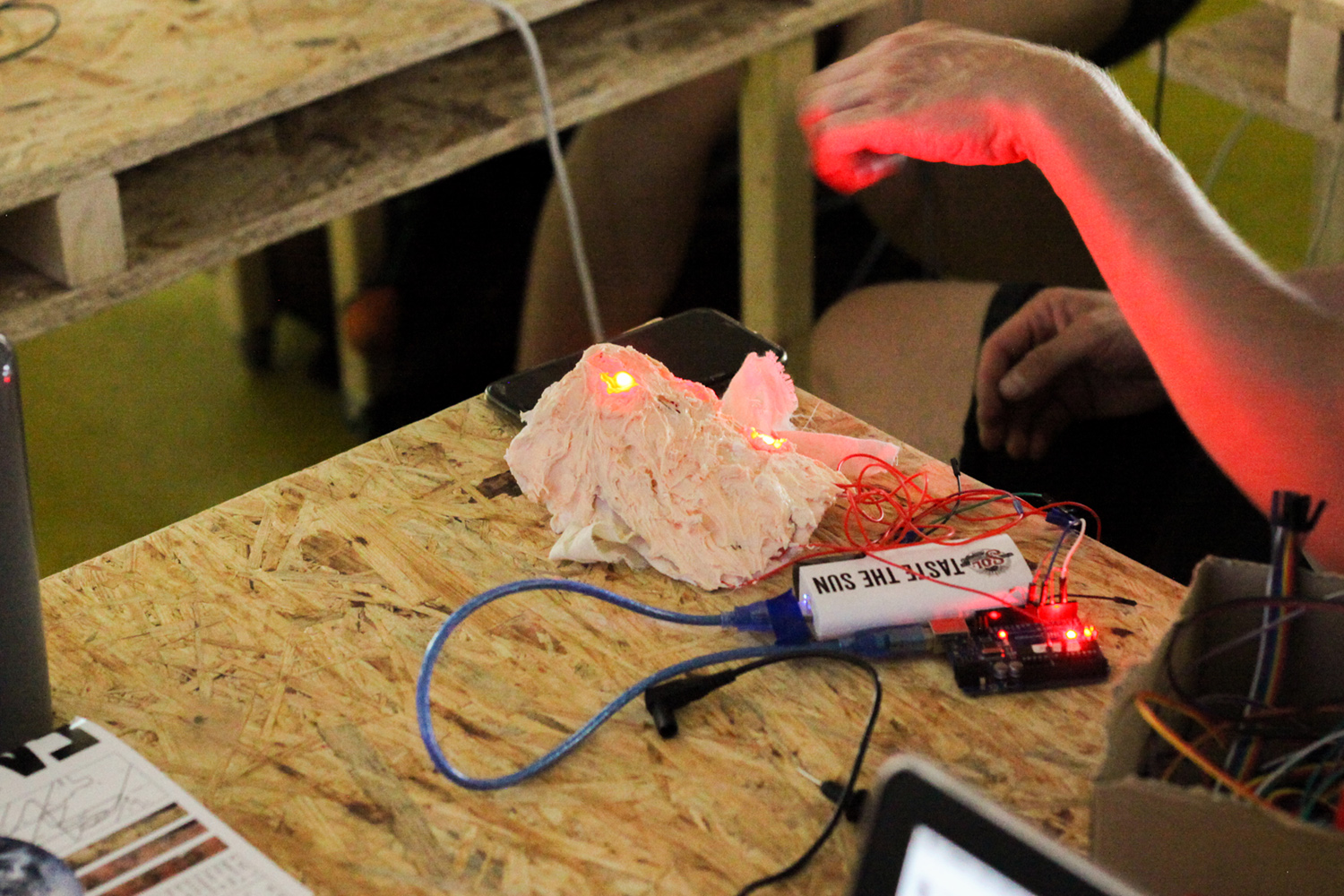 To conclude the HDSA2019 Hackers & Designers proposed a two day workshop to push our understanding of technologies in relation to our bodies further. Erik Overmeire introduced us to the making of wearable tech using sensors, arduinos and leds. Building on the data collection and the sensors experimentations done in prior workshops we developed futuristic wearables that visualised our environment (our inner selves) in relation to our environment.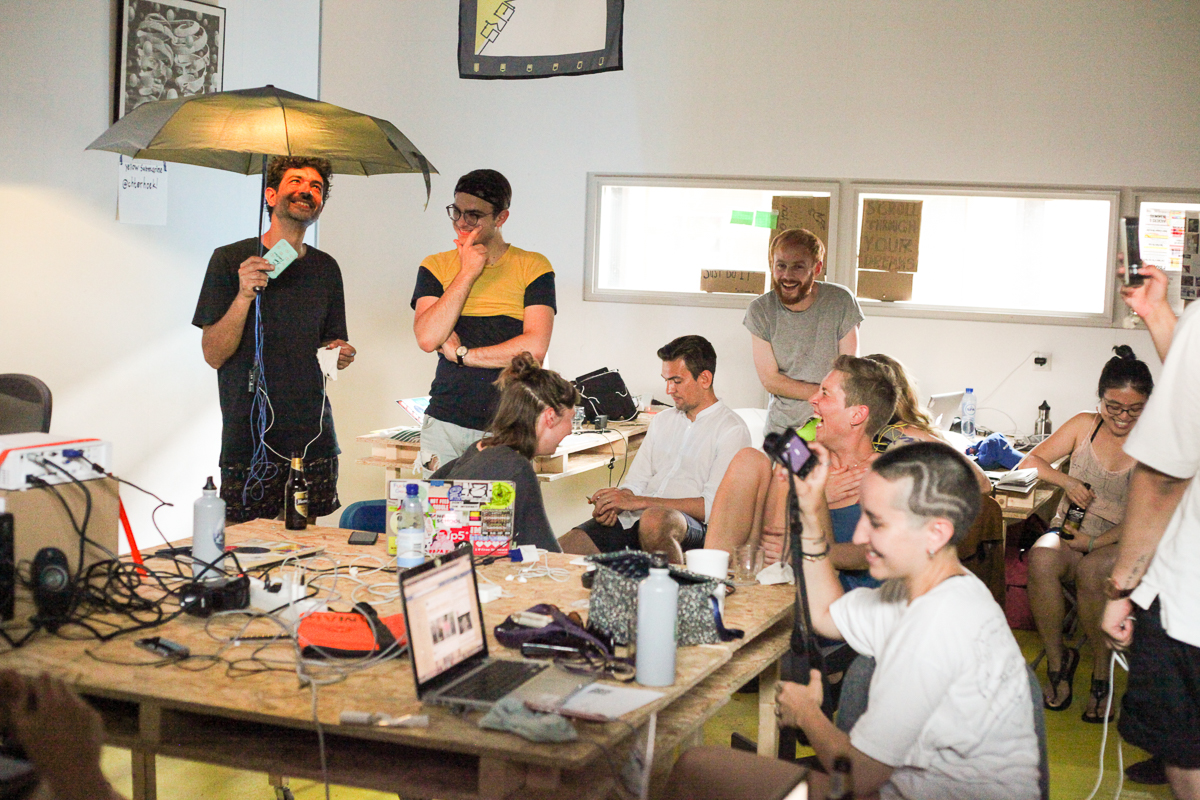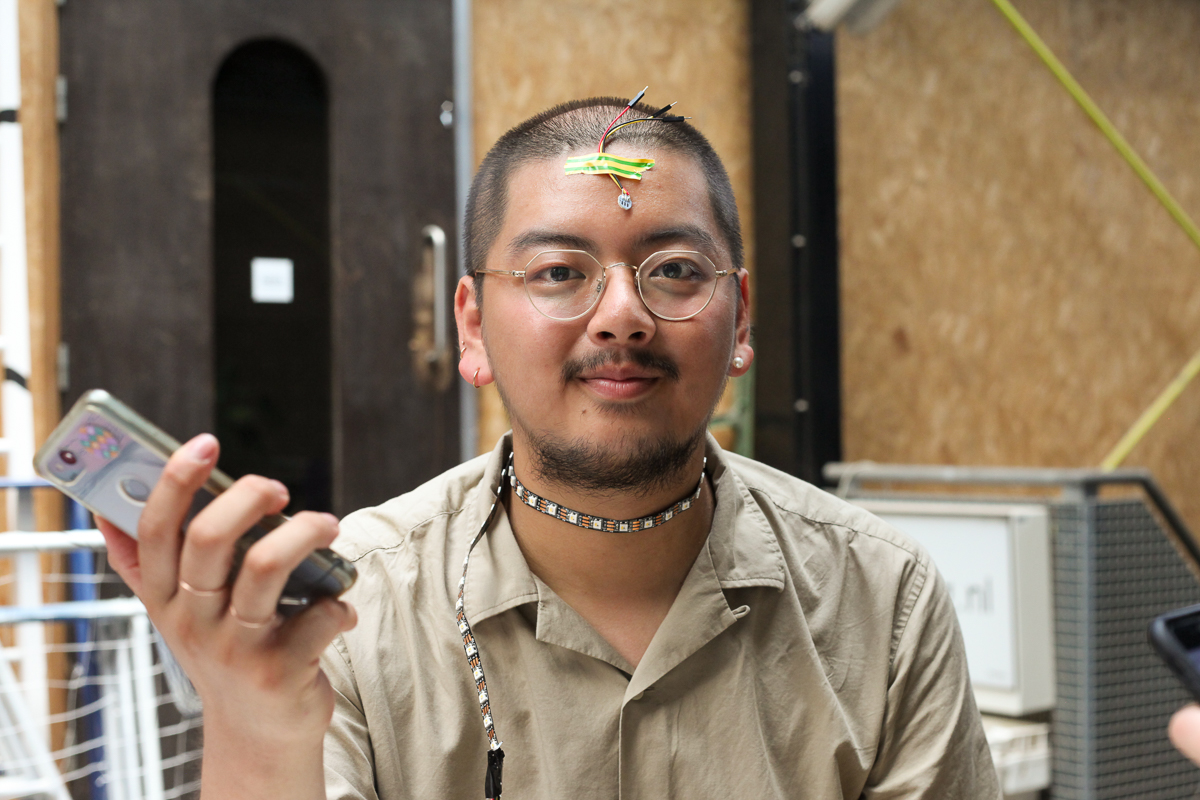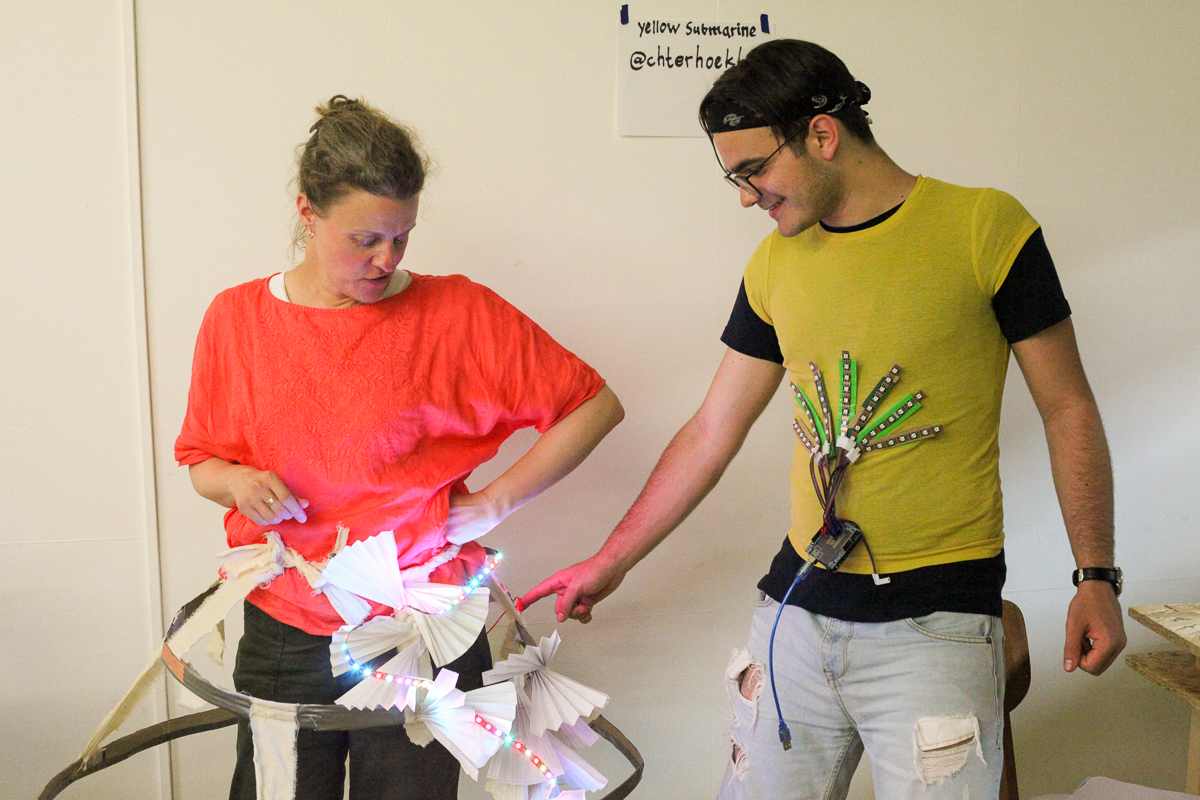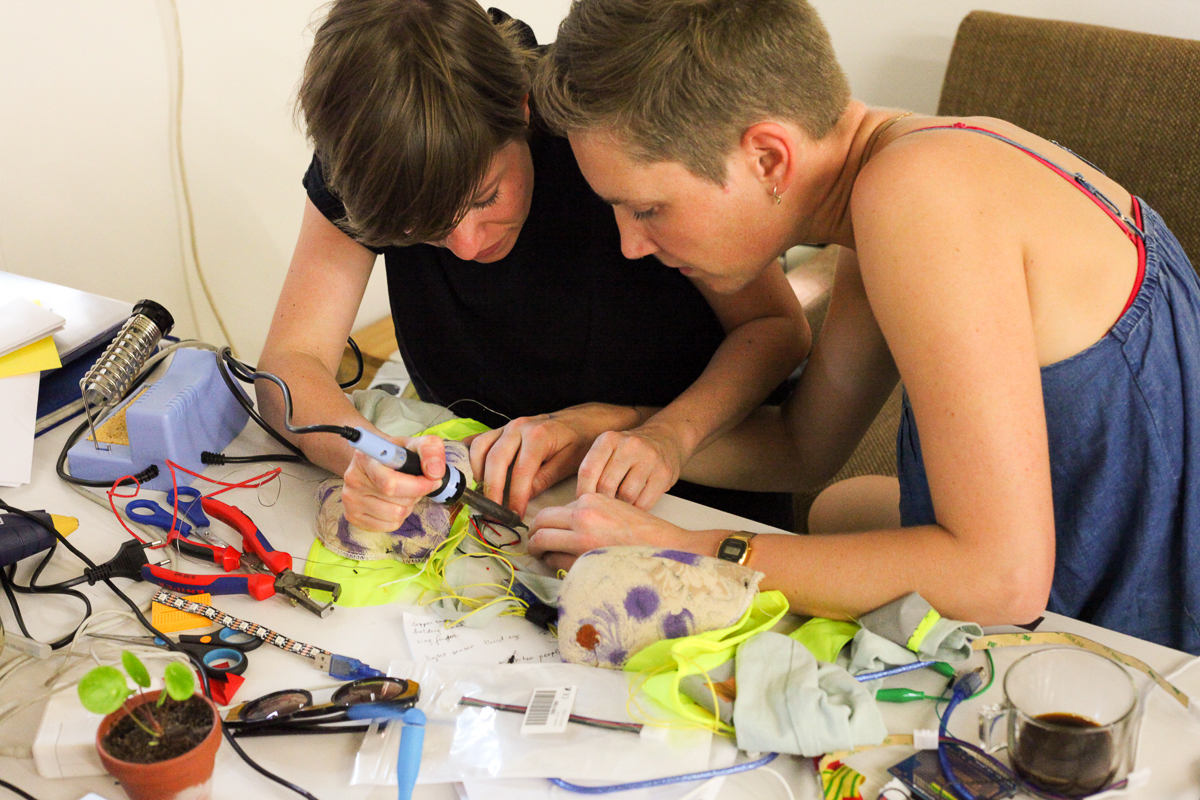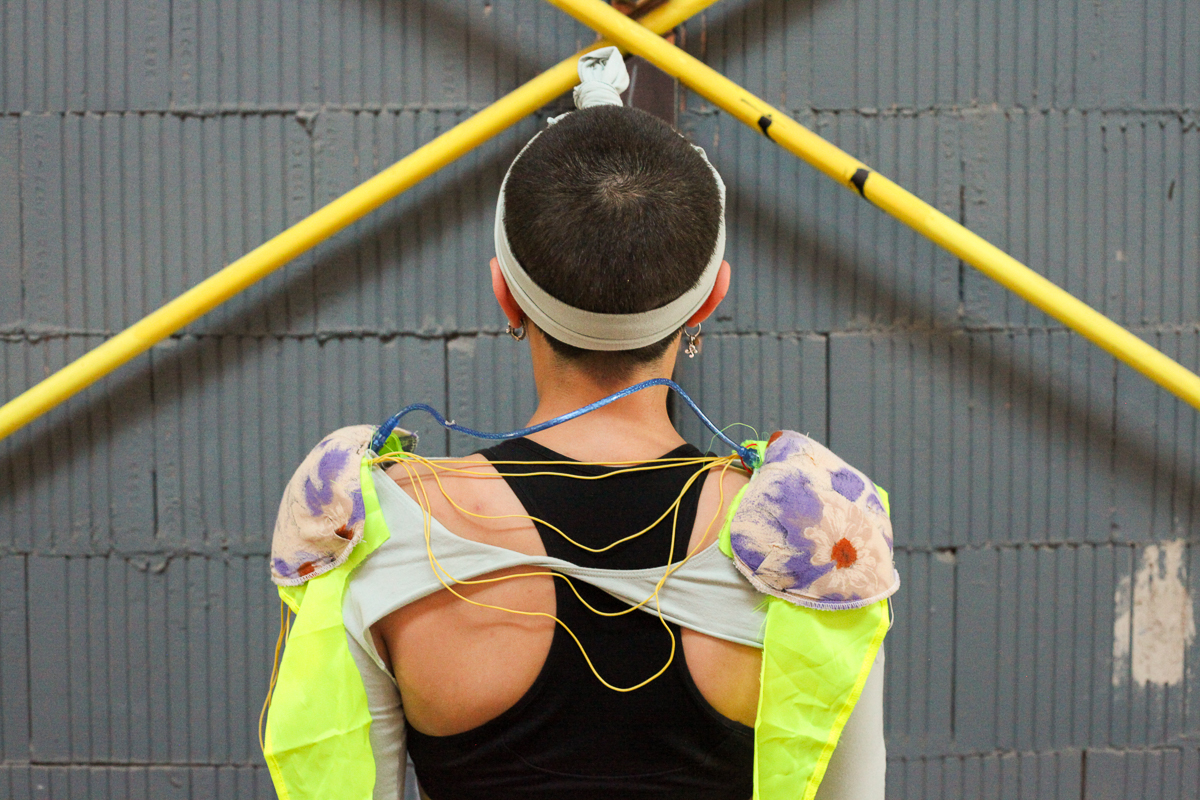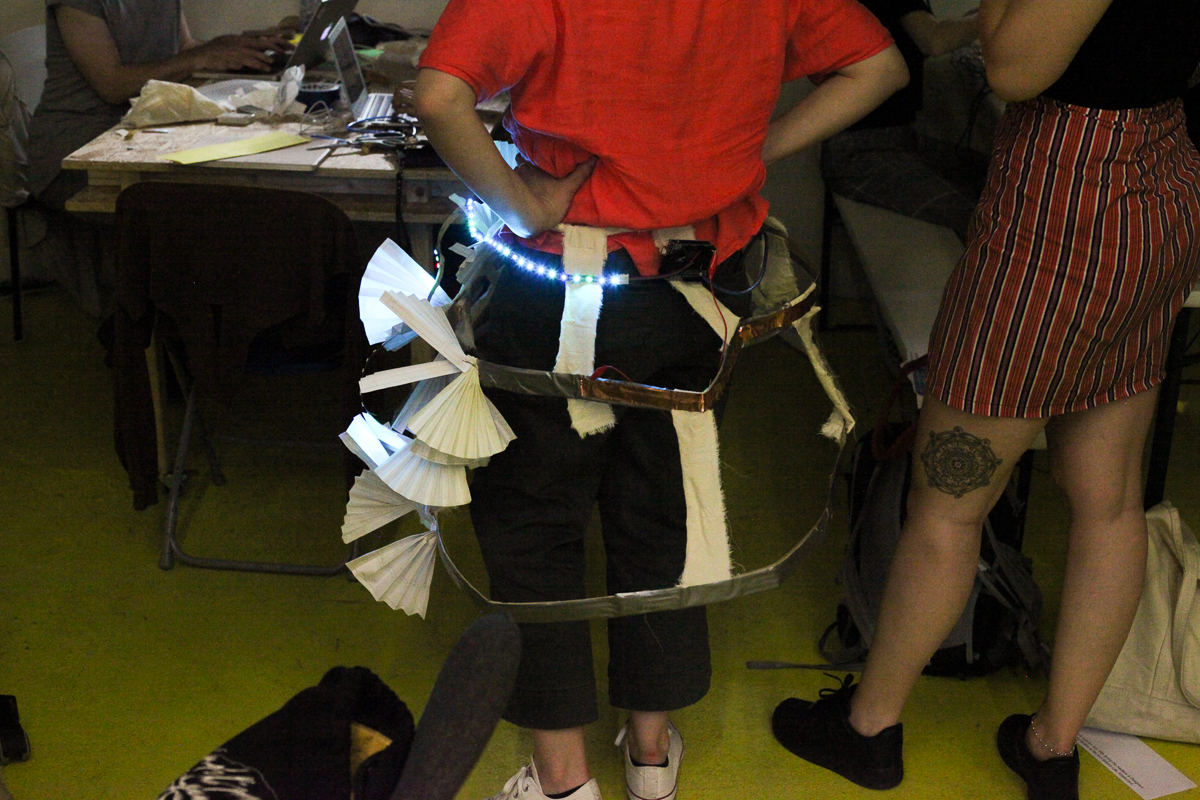 Erik Overmeire has been working on developing this kind of technology for several art projects such as The Human Sensor and Coral Love Stories for the artist Kasia Molga or Wearable Facade for Popkalab.