Hackers & Designers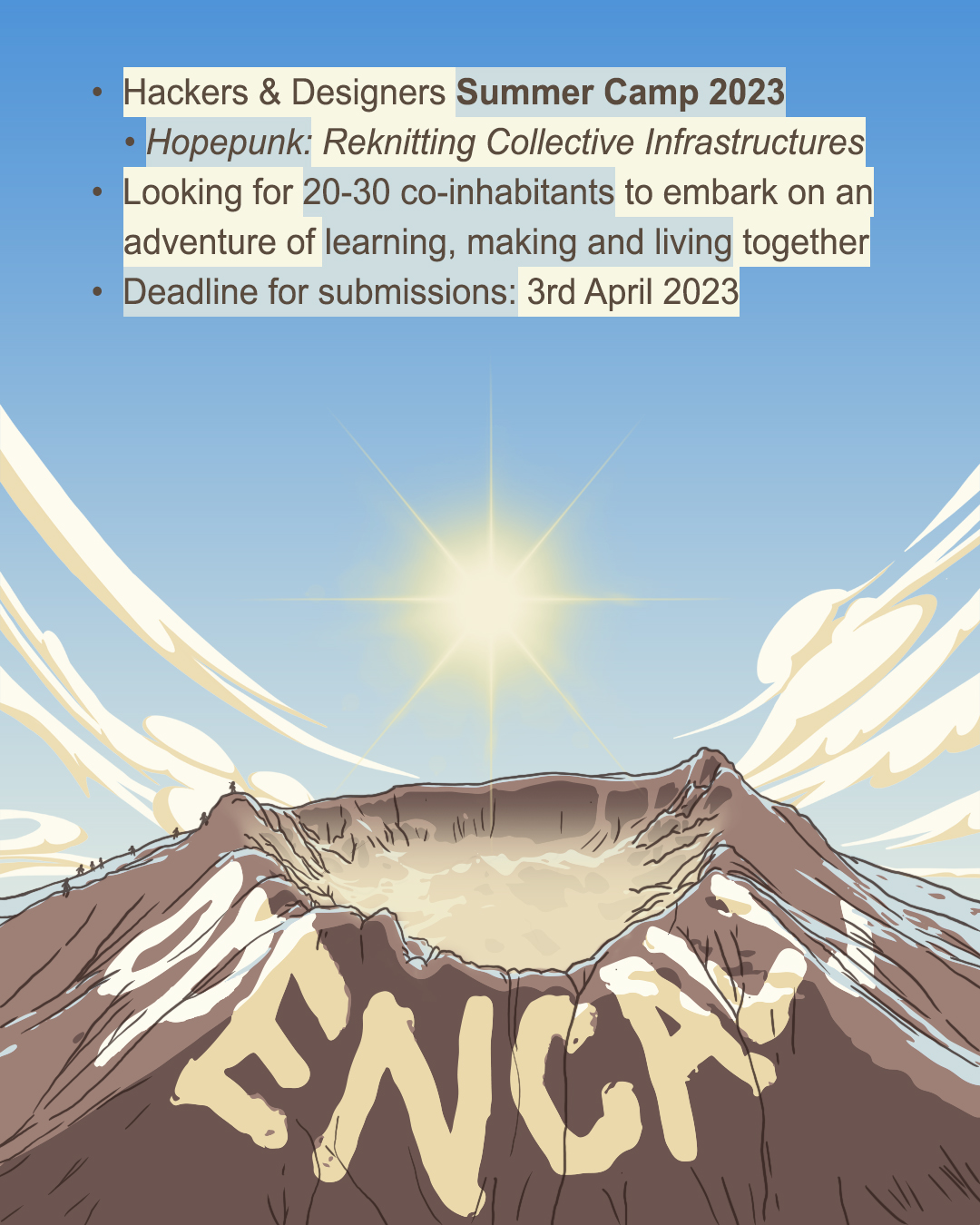 Hackers & Designers Summer Camp 2023
Hopepunk: Reknitting Collective Infrastructures
is happening 17 – 28 July 2023
at Het Wilde Weg, Sint-Oedenrode, The Netherlands.

Check out our Open Call and apply before April 3 via this form!
The graphic design for this year's program is made by Sheona Turnbull & Lukas Engelhardt.
~
Our latest publication First, Then... Repeat. Workshop Scripts in Practice is now available to order!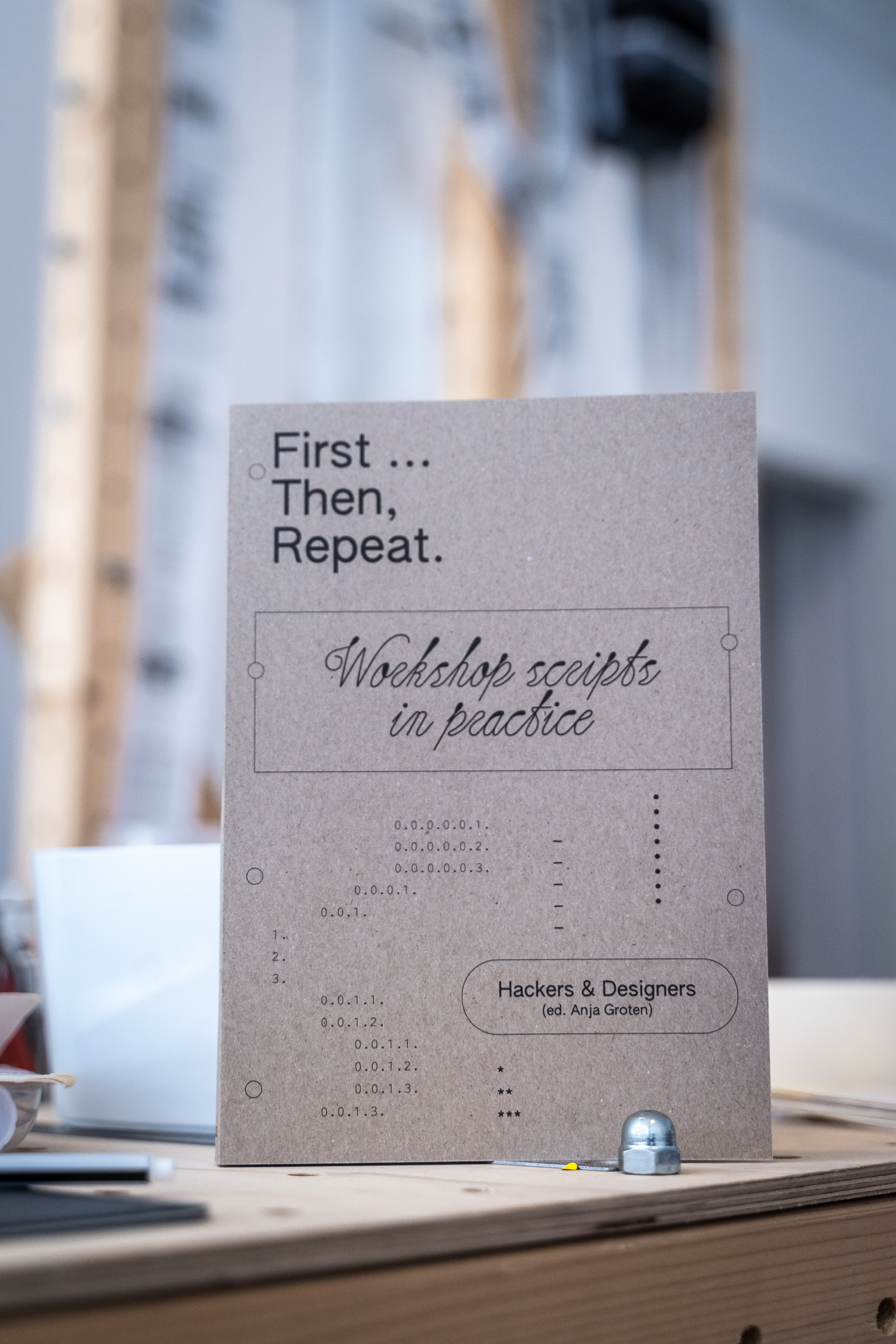 The book and can be ordered for €25,00 + shipping costs via info@hackersanddesigners.nl. Send an email with your address and we will send you an invoice. Find the online publication on: firstthenrepeat.hackersanddesigners.nl
Network Imaginaries and Coded Bodies is still available! Contact us at info@hackersanddesigners.nl to get a copy (15€ + shipping costs)!
The content of our previous publications is now entirely online! Find all the articles in the Publishing tab or on the page of each of the books:
Discover H&D's activities with Together, Decentralised, our Volumetric Interview with RGBdog
Support people living in Ukraine from the Netherlands: Ukraine Support
To provide an environment of mutual respect that is safe and welcoming for all participants H&D wrote (and will continue writing, reviewing, and incorporating new insights) a Code of Conduct. This document intends to make explicit what it takes for us as a community to create such a safe environment and what to do when such an environment is under threat: H&D Code of Conduct.
We put together a non exhaustive list of Anti-Racism Resources to build a better understanding of what can be done to actively fight racism. We will continue to add things as we stumble upon new inspiring resources, feel free to share!

Want to receive updates?
Sign up for the H&D mailing list by sending an email to: news+subscribe@lists.hackersanddesigners.nl. Make sure to check your spam folder if you don't receive a confirmation email for your subscription.