15.07.2019——26.07.2019
Summer Academy 2019: Coded Bodies
Extending, deconstructing, and reflecting on the (human, post-human, trans-human, non-human) body, the HDSA 2019 public program will be spread out over the two weeks of the summer academy. Creating feedback loops between the activities of the academy participants and the public, the program will include guided meditations focused on our relationship to artificial general intellgience, digital habits yoga, film screenings, conversations, morning raves, and more! 


In the summer of 2019 Hackers & Designers brings together an international group of ambitious makers (hackers/designers/artists) to collectively engage with technology. During the 10 day program, consisting of workshops, lectures, and publishing activities, tutors and mentors become participants, participants will become workshop leaders – everyone will be taken on the collective venture of shared responsibility, bringing in one's own expertise, urgencies and experience. The program addresses makers who are not afraid to open, break and rethink software and hardware, learning by doing, and recognize the importance of researching the various consequences that arise in our contemporary information society.

The summer academy will be rythmed by a series of public programs.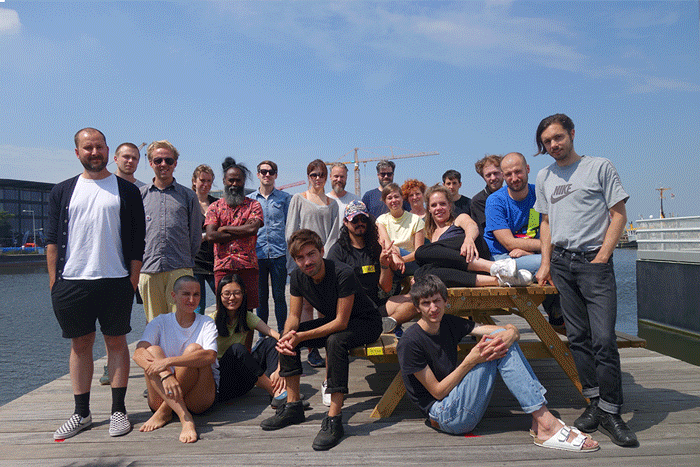 Coded Bodies
The 5th edition of the H&D Summer Academy focuses on topics relating to the (human, post-human, trans-human, non-human) body and its interdependence with technology. By creating shared moments of learning and unlearning, H&D invites participating makers to get their hands dirty, all the while discussing topics related to ubiquitous computing, disappearance of interfaces, transhumanism, digitized bodies, biometric data, agency of user, representation and citizenship…
Open call for participation
The open call for participation is closed.

The participation fee for the 2 week program is 300,00 (ex VAT), including all workshops, public programs, a collective welcome dinner and daily lunch catered by vegan magician Tara's keuken.  
Submit your motivation for joining the 5th edition of the Hackers & Designers Summer Academy 'Coded Bodies' before June 1!
Open call for workshop proposals
BYOW (Bring Your Own Workshop)
The open call for workshop proposals is closed.
The H&D Summer Academy aims to create space for experimentation, self-organisation, self-determined learning, and peer2peer exchange, while promoting 'hands-on learning' to enable critical design and developer's practices. We therefore open the possibility for participants to contribute to the Summer Academy with a workshop.
Participation in the H&D Summer Academy is free for workshop contributors.
Limited space for workshop contributions. We therefore will make a selection.
All workshop contributors should commit to the full program of the H&D Summer Academy. 



The H&D Summer Academy is developed with the kind support of: